Are Christians idolaters? Are Jews who become Christians idolaters? If any of them are idolaters what is their fate for choosing idolatry over G-d?
There are many good Christians in this world who do right by others, are charitable and loving. Most of them have been taught idolatry by their parents and their parents' parents. They are innocent dupes who have been lied to and misled. G-d will judge them justly. . . However, once an idolater learns the truth that person is responsible for their behavior if they continue down the wrong path. . .
A Jew who turns to apostasy is in far more spiritual danger than a non-Jew and what is strictly forbidden to a Jew may be less harful to a non-Jew. Thus Christianity for a Jew is idolatry plain and simple. For a non-Jew it may be idolatry or it may be shituf avodah zarah (mixing idolatry with G-d) -- not much better, but not quite as bad. . .
A Jew who turns to Jesus is endangering his or her soul. That person is either in a state of כרת / kareit where they are cut off from G-d and the Jewish people or a תינוק שנשבה / tinok shenishba. The later is like a child who was kidnapped as a youth and never taught Torah and the responsibilities of being a Jew. A tinok shenishba never had the proper guidance and thus doesn't recognize their responsibilities to lead a Jewish life, following the mitzvot, he or she is "not held accountable for not living in accordance with the Torah until such time as they do become aware of their responsibilities.
The image is a painting of Edgardo Mortara, an Italian Jewish boy who (in the 19th century) was abducted from his parents by authorities of the Papal States of Italy (so under order of the church) and raised as a Catholic. He became a priest in the Augustinian order. This tragedy is an example of תינוק שנשבה / tinok shenishba.
This is the very purpose for Jewish outreach. Jews do not proselytize -- we do not seek (or want, for that matter) converts to Judaism. G-d has plans for Jew and non-Jew and a person does not to be Jewish to be loved by G-d or to love G-d.
Whether or not modern Jews becoming Christians would be kareit (cut off from G-d) or not 'depends.'
Christianity for a Jew is idolatry so a Jew who believes that Jesus was G-d in a human body is an idolater. Idolatry in Judaism is defined in the Torah as worshiping any "god" unknown at Sinai. Jesus was unknown at Sinai, as was worshiping him -- ergo it is idolatry for a Jew. (It may or may not be idolatry for a non-Jew, it may be shituf for them. But that is a topic for another discussion).
Was the Jew who is now a Christian properly educated in Torah and what G-d expects of a Jew or not? If "not" then those children well may fall under the category of תינוק שנשבה - tinok shenishba (like one who was kidnapped as a child and raised in the wrong religion, Tractate Shabbat 68B and Shavuot 5a).
This "works" only as long as a Christian remain ignorant that following Jesus is idolatry -- once they've been educated then they become responsible for their actions -- which might result in them being kareit if they do not repent of their apostasy and return to HaShem.
In writing about the Karaites, an apostate group founded around 800 CE, the Rambam (a great Jewish sage) wrote: ""However the children and the grandchildren of these errants, whose parents have misled them, those who have been born among the Karaites, who have reared them in their views; each is like a child who has been taken captive among them, who has been reared by them, and is not alacritous in seizing the paths of the commandments; his status is comparable to that of one who has been coerced.
"Even though he later learns that he is a Jew and becomes acquainted with Jews and [the Jewish] religion, he is nevertheless to be regarded as a person who is coerced, for he was reared in the erroneous ways [of his parents].
"Thus it is of the children and grandchildren of the Karaites who adhere to the practices of their Karaite parents who have erred. Therefore it is proper to cause them to return in repentance and to draw them near with words of peace until they return to the strength-giving Torah."
Hilchot Mamrim 3:3
.
The Karaites came under the heading of תינוק שנשבה / tinok shenishba. Many Jews and others who have been led into idolatry may well fall into this same category -- they are innocent and well meaning. ​
Idolatry for a Jew, including Christianity, is very serious indeed. No, a Jew cannot be a Christian and escape all consequences for his / her actions. Jews as a nation made a contract (covenant) with G-d. When a single Jew fails to live as a Jew and worship G-d as a Jew s/he hurts the entire Jewish nation, which in turn hurts the entire world.
How?
Jews are the priests to the world. We are a light to the nations, to bring them to know G-d. When we do not follow the mitzvot (indeed, when a Jew does the opposite like apostate Jews who try to convert others to Christianity) we delay the arrival of the real messiah along with the global knowledge of G-d and world peace that will be part of the messianic era. Jews are judged individually (on our own merits), but we are also judged as a people, as a nation. Thus these Jews who serve other gods (including Jesus) damage the Jewish people and delay the arrival of the messiah. That is serious indeed.
How can we hasten the coming of the real messiah? To love G-d, to be good to your fellow man, to keep the mitzvot of the Torah (as best we can), and to encourage others to do so as well.
For further study:
---
Powered by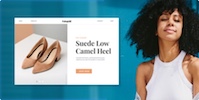 Create your own unique website with customizable templates.
Photos used under Creative Commons from symphony of love, Lawrie Cate, bschmove, Art4TheGlryOfGod, ToGa Wanderings, rottnapples, GotCredit, Israel_photo_gallery, ePublicist, KAZVorpal, jeronimoooooooo, Chajm, Kawee6281, Jim Linwood, Martin Comeau, Chajm, Hugo90, Karim D. Ghantous, Leonard John Matthews, Waiting For The Word, jumpinjimmyjava, Emma Fierberg, Abundance Thinkers, GlasgowAmateur, torbakhopper, WarmSleepy, M. Martin Vicente, slgckgc, Steven DuBois, Waiting For The Word, Soma Kondo, Themeplus, aldenchadwick, ePublicist, torbakhopper, dno1967b, Ian W Scott, Israel_photo_gallery, Ben Sutherland