Judaism recognizes that men and women are DIFFERENT.
Different does not mean Jewish women are inferior to men.
Quite the opposite.
Judaism teaches that women are holier intrinsically than men.
The Torah also tells us that G-d created Chava (Eve) using the word / vayiven, "and He built."
וַיִּבֶן / vayiven
shares the same Hebrew root as בינה / binah -- meaning "insight" or understanding (deductive reasoning). The Talmud says this means that women were created with an extra dose of wisdom and understanding over men.
Men sing praises to their wives every Shabbat.
Women hold some of the most important roles in Judaism.
Women are not inferior to men -- men and women are two halves of one whole "G-d created the man in His image; in the image of G-d He created him, male and female He created them. And G-d blessed them."
(B'reshit / Genesis 1:27-28).
Until recently in Christian societies women could not own property and they were treated as second class citizens (when did women get the "vote" in the United States? It was AFTER the slaves were freed!).
This is not to say that some Jewish men do not treat their wives as "lesser." Humans sin and are imperfect -- but Judaism and the Torah makes it quite clear that women are NOT second class citizens, and are not inferior to men.
Look at the role of women in the Jewish bible -- many were leaders and indeed many spoke up about inheritance rights (something women didn't have in Christian societies). Women could own land (unlike Christian societies). Women have a marriage contract ensuring them (among other things) of their husband's sexual favors). Women had the right to refuse to marry if they did not want to marry the man.
The roles of men and women are different in Judaism, but one is not superior to the other. A man and a woman are two halves of a whole. Women are bound by mitzvot as are men -- but women are not time bound to mitzvot. Women are considered to be holier by nature than are men. When G-d sent Moses to prepare Israel to receive the Torah, He sent him to the women first, and then to the men (
Sh'mot / Exodus 19:3
).
Sh'mot / Exodus 19:3 says "So shall you say to the house of Jacob and tell the sons of Israel." The "house of Jacob" refers to the women, and "sons of Israel" to the men.
Rashi (1040-1105), the great commentator on the T'nach who recorded Jewish teachings on various verses, wrote: "Thus. In these words and in this order. Say to the house of Jacob. These are the women"* speak gently to them. Declare to the children of Israel: These are the men; explain the punishments and the details to them "declare" (taged) to them things that are as bitter as wormwood (gidin).
"
The Artscroll Stone Edition Chumash commentary for this verse says: "The word תֹאמַר, say, implies a mild form of speech. When Moses spoke to the House of Jacob, which refers to the women (Mekhilta), he was to express the commandments in a manner suited to their compassionate, maternal nature. Women set the tone of the home and they are the ones responsible to inculcate love of Torah in their children, a task to which their loving nature is best suited. Because of this role, a mother should pray when she kindles her Sabbath candles that in the merit of the Sabbath flames, her children should merit the illumination of Torah, which is also likened to flames. The word וְתַגֵּיד, and relate, implies firmness or even harshness for when Moses spoke to the Children of Israel, which refers to the men, he was to teach the commandments in a firm manner. The implication of firmness is derived because the Hebrew וְתַגֵּיד is spelled with a י which alludes to the word גֵּיד, a bitter tasting root (R' Bachya)."
The Jewish bible is replete with stories of strong women. Moses' wife took matters into her own hands to fulfill a mitzvah when Moses was slow to respond.
Abraham was told to listen to Sarah:
"And everything that Sarah tells you, listen to her voice." B'reshit (Genesis) 21:12.
Miriam (Moses' sister) was a co-liberator of the Jewish people and a great prophetess in her own right.
The Torah is replete with the stories of strong women. One of my personal favorites is Samuel's mother.
Women and men sign a marriage contract prior to marriage which ensures both of certain rights.
Women in biblical times could even own property (read the story of the women whose father died and G-d decreed that they were entitled to his property).
Lastly read
Mishlei / Proverbs 30
(this is the song Jewish men sing to their wives on Shabbat):
10.
A woman of valor who can find, for her price is beyond pearls.
11.
Her husband relies on her, and he will lack no gain.
12.
She requites him with good and not with evil all the days of her life.
13.
She seeks wool and flax, and she works it with the will of her hands.
14.
She is like the merchant ships, she brings her food from afar.
15.
She rises when it is still night; she gives food to her household and an allotted share to her maidens.
16.
She contemplates a field and purchases it; from the fruit of her hands she plants a vineyard.
17.
She girds her loins with vigor and strengthens her arms.
18.
[When] she advises that her merchandise is good her lamp does not go out at night.
19.
She stretches forth her hands onto the distaff, and her hands support the spindle.
20.
She spreads out her hand to the poor man, and she stretches her hands out to the needy.
21.
She fears not for her household for snow, for all her household are dressed in crimson.
22.
She makes beautiful bedspreads for herself; fine linen and purple wool are her raiment.
23.
Her husband is known in the gates, when he sits with the elders of the land.
24.
She makes a cloak and sells it, and she gives a belt to the trafficker.
25.
Strength and beauty are her raiment, and she laughs at the last day.
26.
She opens her mouth with wisdom, and instruction of kindness is on her tongue.
27.
She supervises the ways of her household and does not eat bread of idleness.
28.
Her children rise and call her fortunate; [also] her husband, and praises her.
29.
"Many women have acquired wealth, but you surpass them all."
30.
Charm is false and beauty is futile; a G-d-fearing woman is to be praised.
31.
Give her of the fruit of her hands, and her deeds will praise her in the gates.
Read the Jewish bible and you will read of strong women. Sarah, Rebecca, Ruth, Esther, Deborah were all very strong, determined women. Here is a story of one such strong woman from
Aish
:
There is a Jewish law that says that after lighting the Chanukah menorah, women are not allowed to do any work for 30 minutes. They are supposed to bask in the glow of the lights. Why? Because it was a Jewish woman who saved the day and turned the tide of the war against the Syrian Greeks, resulting in ultimate victory for the Jewish people.

The stuff they never taught you in Hebrew School.

Her name was Yehudit, or Judith. She was a young widow, the daughter of Yochanon, the High Priest. Her town was under siege by the Syrian Greek general, Haolfernes. They were starving out the Jews and the men were ready to surrender. She tried to stop them, telling them not to give up, that they are God's people and they must have faith.

And that was not all she did. She snuck out of the walls of the town with a basket of salty goat cheese and pure wine, covered by a cloth. She approached the enemy camp and, using her "womanly ways," was able to enter the private tent of the general himself. Offering him the homemade cheese, he ate heartily and washed it down with the wine.

Yehudit waited, and once the general had passed out drunk, she took his own sword and chopped off his head. She placed the bloody head into her basket, covered it with the cloth, and calmly left the tent.

Upon returning to the town, she showed the men the general's head. Shocked, they displayed it in the town square for all to see. After getting over their embarrassment that this young widow had acted with such bravery while they were preparing to surrender, the men were galvanized into action.

Yehudit told them the time to act was now, for when the Greek soldiers discovered their general's decapitated body, their spirits would surely fall.

The Jewish men attacked, and won. Word spread throughout Israel, and the Jewish people were inspired to stand up and fight.

It took time, but victory was eventually ours, all because of a young Jewish woman who didn't wait for the song "Some Day My Prince Will Come." Instead she looked to her King, the Almighty, stood up, and was "Takin' Care of Business," every day, in every way.
What about women learning Torah and Talmud? The Sages believed that women were excluded from the formal commandment to study Torah, at least in its most comprehensive form (Kiddushin 29b). While it is true the Talmud discourages fathers from teaching their daughters, a qualified woman can elect, on her own, to learn Torah (Prisha YD 246). Both the Rambam and Shulchan Aruch write that a woman may learn Torah on their own and is rewarded for it like someone who isn't obligated in a mitzvah and fulfills it. A woman's self-motivation proves that the woman is not turning the Torah's wisdom into trivialities, and makes her worthy of reward.
The Chida in Tov Ayin (Siman 4) agrees as does Tzitz Eliezer (9:3:1-3).
So while a woman is not obligated to learn Talmud, a woman may take it upon herself to learn Talmud.
Women are considered just as smart as men, and Jewish women are not inferior -- it is simply that women and men do have different responsibilities. (Women are not required to fulfill time constrained mitzvot while men are required to fulfill them).
Things are not always perfect between men and women -- including Jewish men and women, but Jewish law makes it very clear that Jewish women are half of a whole (man / woman). We are partners in this world.
---
Powered by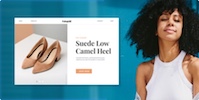 Create your own unique website with customizable templates.
Photos used under Creative Commons from symphony of love, Lawrie Cate, bschmove, Art4TheGlryOfGod, ToGa Wanderings, rottnapples, GotCredit, Israel_photo_gallery, ePublicist, KAZVorpal, jeronimoooooooo, Chajm, Kawee6281, Jim Linwood, Martin Comeau, Chajm, Hugo90, Karim D. Ghantous, Leonard John Matthews, Waiting For The Word, jumpinjimmyjava, Emma Fierberg, Abundance Thinkers, GlasgowAmateur, torbakhopper, WarmSleepy, M. Martin Vicente, slgckgc, Steven DuBois, Waiting For The Word, Soma Kondo, Themeplus, aldenchadwick, ePublicist, torbakhopper, dno1967b, Ian W Scott, Israel_photo_gallery, Ben Sutherland