Just because someone was born a Jew does not mean that they are teaching Judaism and Torah.
Karl Marx was a Jew -- are you a communist?
If not, why not? After all, Karl Marx was a Jew!
Jews in the T'nach (bible) worshiped the false gods of Ba'al and Moloch -- do Christians think they should worship Ba'al and Moloch because some Jews chose that idolatrous path?
That makes about as much a sense as a missionary saying
"believe in Jesus because he was a Jew!"
Jesus (and Paul moreso) taught against the mitzvot in the Torah -- including the one to honor parents -- and just check out how Jesus changed the mitzvah regarding divorce!
D'varim / Deuteronomy 13
warns us not to listen to someone who changes the mitzvot in the Torah -- even if that person is
"your blood brother, your son, your daughter, your bosom wife, or your closest friend secretly tries to act as a missionary among you."
So we are warned not to listen to the lies of the Christian bible, most specifically the argument that we should do so "because Jesus was a Jew" goes against the very words of
D'varim / Deuteronomy 13:7.
As for Christians being grafted in -- stuff and nonsense. Can Syrians coming to America call themselves Americans -- or is it up to American law to determine who is and is not a citizen of its own country?
Are Christians "grafted in"? According to Paul we Jews are not in "the tree". We have been broken off.
Romans 11:17-21 (NIV)
"If some of the branches have been broken off, and you, though a wild olive shoot, have been grafted in among the others and now share in the nourishing sap from the olive root, do not boast over those branches. If you do, consider this: You do not support the root, but the root supports you. You will say then, "Branches were broken off so that I could be grafted in." Granted. But they were broken off because of unbelief, and you stand by faith. Do not be arrogant, but be afraid. For if G-d did not spare the natural branches, he will not spare you either."
Thus, the gentiles haven't been grafted in "with the Jews" but per Paul we were "broken off" -- the Christians are there in replacement of us (replacement theology). All Jewish unbelievers in Jesus. In essence, Jesus has taken over G-d's "tree" and Christians have taken our place in that "tree" -- even though time and again G-d tells us that His covenant with us Jews is ETERNAL.
It is a fundamental principle of Judaism that the Torah received at Sinai will never be changed nor become obsolete. This concept is mentioned in the Torah no less than 24 times, with the words: "This is an eternal law for all generations" (Sh'mot / Exodus 12:14, 12:17, 12:43, 27:21, 28:43, Vayikra / Leviticus 3:17, 7:36, 10:9, 16:29, 16:31, 16:34, 17:7, 23:14, 23:21, 23:31, 23:41, 24:3, Bamidbar / Numbers 10:8, 15:15, 19:10, 19:21, 18:23, 35:29, and D'varim / Deuteronomy29:28).
Link
.
"He remembers His covenant forever, the word He had commanded to the thousandth generation, 9. Which He had made with Abraham, and His oath to Isaac, 10. And He set it up to Jacob as a statute, to Israel as an EVERLASTING COVENANT
"
T'hillim / Psalms 105:8-10
It is hard to imagine a less appropriate metaphor than "grafting" (or "grafted in"), because G-d specifically forbids Jews to graft any plants or trees. Moreover, the prohibition is not "just an invention of the Rabbis" but is written explicitly in the Torah in plain language: שָׂדְךָ לֹא תִזְרַע כִּלְאָֽיִם
"

Keep My decrees: D

o not crossbreed your livestock with other species.

Do not plant your field with different species of seeds.

"
(
Vayikra / Leviticus 19:19
) and לֹא תִזְרַע כַּרְמְךָ כִּלְאָֽיִם
"Do not plant different species in your vineyard. [If you do so] the yield of both the crops you planted and the fruit of the vineyard will be forfeit."
(
D'varim / Deuteronomy 22:9
).
It is noteworthy that the word scion, which properly means a shoot or twig that has been cut for use in grafting, can also be used in English to designate the illegitimate child of a member of the nobility. In other words -- a graft is not legitimate.
When a missionary tells you that they love the Jews, and have been grafted in "with us", they are misrepresenting Paul's message. Paul's message is that Jews observant and faithful to G-d and to His Torah have been
replaced
for "unbelief" in Jesus, in total violation to the words of the bible itself.
---
Powered by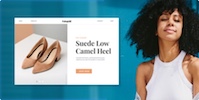 Create your own unique website with customizable templates.
Photos used under Creative Commons from symphony of love, Lawrie Cate, bschmove, Art4TheGlryOfGod, ToGa Wanderings, rottnapples, GotCredit, Israel_photo_gallery, ePublicist, KAZVorpal, jeronimoooooooo, Chajm, Kawee6281, Jim Linwood, Martin Comeau, Chajm, Hugo90, Karim D. Ghantous, Leonard John Matthews, Waiting For The Word, jumpinjimmyjava, Emma Fierberg, Abundance Thinkers, GlasgowAmateur, torbakhopper, WarmSleepy, M. Martin Vicente, slgckgc, Steven DuBois, Waiting For The Word, Soma Kondo, Themeplus, aldenchadwick, ePublicist, torbakhopper, dno1967b, Ian W Scott, Israel_photo_gallery, Ben Sutherland