Judaism is a very small religion -- and the T'nach told us this would be so.
"
G-d will scatter you among the nations, and only a small number will remain among the nations to which G-d will lead you." D'varim / Deuteronomy 4:27.


This is saying that many Jews will fall about into idolatry or in other ways leave Judaism, but a small number will remain observant and faithful to G-d. Jews refer to this minority as the "righteous remnant."

But, still, observant (so called "Orthodox") Judaism is growing, while Christianity is in decline.
People are leaving Christianity "en mass." From 2010 - 2015 Christian deaths in Europe outnumbered births by nearly 6 million (
Pew Research
). A study in 2017 shows Christianity declining in the United States. Just 43% of the U. S. population said they were white Christians. To put that in perspective, in 1976, eight in 10 Americans were identified as such, and a full 55% were white Protestants. Even as recently as 1996, white Christians were two-thirds of the population.
Public Religion Research Institute (PRRI)
concluded that white Christians are now a minority in the US population.
"Much of the decline has occurred in the last few decades. As recently as 1996, white Christians still made up nearly two-thirds (65%) of the public. By 2006, that number dropped to 54%, but white Christians still constituted a majority. But over the last decade, the proportion of white Christians in the U.S. has slipped below majority. Today, only 43% of Americans identify as white and Christian—and only 30% as white and Protestant."
Public Religion Research Institute (PRRI)
.
"In the United States, Christians will decline from more than three-quarters of the population in 2010 to two-thirds in 2050. . . Christians are projected to decline from 78% of the U.S. population in 2010 to 66% in 2050, while the unaffiliated are expected to rise from 16% to 26%."
Pew Research
.
"The number of countries with Christian majorities is expected to decline from 159 to 151, as Christians are projected to drop below 50% of the population in Australia, Benin, Bosnia-Herzegovina, France, the Netherlands, New Zealand, the Republic of Macedonia and the United Kingdom."
Pew Research
.
Orthodox Judaism has quadrupled in size in the last 3 generations (grandparent to grandchild).
Pew Research
.
Judaism was never intended to be a large people -- our role is to be teachers to the nations. . . We do know that in the messianic era all people will know the one true G-d, and idolatry will vanish. The decline in Christianity may well be a move in that direction.
In the T'nach (bible) Zechariah prophesied "So said the L-rd of Hosts: In those days (the messianic era), when ten men of all the languages of the nations shall take hold of the skirt of a Jewish man, saying, "Let us go with you, for we have heard that G-d is with you."
Zechariah 8:23
.
---
Powered by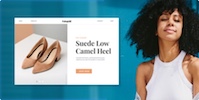 Create your own unique website with customizable templates.
Photos used under Creative Commons from symphony of love, Lawrie Cate, bschmove, Art4TheGlryOfGod, ToGa Wanderings, rottnapples, GotCredit, Israel_photo_gallery, ePublicist, KAZVorpal, jeronimoooooooo, Chajm, Kawee6281, Jim Linwood, Martin Comeau, Chajm, Hugo90, Karim D. Ghantous, Leonard John Matthews, Waiting For The Word, jumpinjimmyjava, Emma Fierberg, Abundance Thinkers, GlasgowAmateur, torbakhopper, WarmSleepy, M. Martin Vicente, slgckgc, Steven DuBois, Waiting For The Word, Soma Kondo, Themeplus, aldenchadwick, ePublicist, torbakhopper, dno1967b, Ian W Scott, Israel_photo_gallery, Ben Sutherland