In the Christian bible Hebrews 9:22 says "without the shedding of blood there is no forgiveness." This is clearly false -- and many missionaries tie this mistake to
Vayikra / Leviticus 17:11
which they claim says "it is the blood that makes an atonement for the soul." This is further distorted to somehow mean that ONLY blood atones and further that blood atones for the immortal soul.
This paves the way for Jesus as the blood sacrifice to atone for the immortal soul (thus "saving" people from sin).
The idea that you need blood for the remission of sins is based on mistranslating
Vayikra / Leviticus 17:11
and ignoring quote after quote in the T'nach (Jewish bible) which clealry says that only the blood of certain kosher animals, sacrificed properly in the Temple, can atone for some very minor mistakes and errors -- and they have nothing at all to do with the immortal soul (which comes from G-d, is perfect and does not sin).
The word in
Vayikra / Leviticus 17:11
is not soul. The word is נפש / nefesh which translates to life force, not immortal soul. Yet almost all English translations will use the word "soul" for נפש / nefesh – misleading readers into thinking that atonement is for your immortal soul, when in reality it is for your life-force -- the thing that keeps an animal or human body alive -- the very blood which courses through your veins. . .
R' Aryeh Kaplan's "The Living Torah" translation of
Vayikra / Leviticus 17:11
says
"to atone for your lives"
– rather than "soul."
The message of Vayikra / Leviticus 17 (read the WHOLE chapter) is not to eat blood. Jews are forbidden from eating blood since it contains the life force. Far from saying ONLY blood atones, Leviticus 17 is saying that blood should be thrown away into the dirt (and not eaten). The only use for blood at all is in some sacrifices.
The Jastrow Dictionary says that it is our נַפְשׁוֹת nafshot (plural of נֶֽפֶשׁ nefesh) and this always refers to life force. Look up נַפְשׁוֹת in a translator (like Google Translate) and it is translated as "people." When you read the T'nach you'll see that even plants and animals possess a נֶֽפֶשׁ nefesh -- see
B'reshit / Genesis 1:30
and 6:17 -- this is NOT the immortal soul. The immortal soul is from the ru'ah that G-d breathed into man (
B'reshit / Genesis 2:7
).
Vayikra / Leviticus 17:11
SHOULD be translated as "life force" and not soul.
Some translate nefesh as "the soul of the FLESH" -- meaning not the immortal soul, but (yet again) the "life force."
There is only ONE Christian translation I've ever seen that renders נֶֽפֶשׁ הַבָּשָׂר in Vayikra / Leviticus 17:11 as "the soul of the flesh" (others mistranslate it as "soul of a creature") -- and this is J. N. Darby's 1890 mis-translation.
It helps to remember that all translations are as much interpretation as translation -- and the editors have to turn a profit. If their translations veer too far from the familiar -- particularly with "proof texts" like
Vayikra / Leviticus 17:11
people won't buy their translations!
The problem hangs on bad translations like the KJV and then distortion by Hebrews 9:22. Based on blindly believing the Christian bible rather than checking the facts for themselves the missionaries insists that there is no remission of sins without blood and without a Temple. This is absolutely the opposite of what the Jewish bible teachs. This mistake that atonement of sin requires a blood sacrifice comes from a mis-reading of
Vayikra / Leviticus 17
where Jews are forbidden from EATING blood and told its only purpose is on the altar or to be thrown away into the dirt (
Vayikra / Leviticus 17:13
).
The T'nach uses the exactly the same wording in Sh'mot / Exodus to tell us that money atones for the life force USING EXACTLY THE SAME WORDS as when it tells us in Vayikra / Leviticus 17:11 that blood atones -- and yet missionaries do not insist that Jesus was a money sacrifice!
"You shall take the atonement money from the sons of Israel and shall give it for the service of the tent of meeting, that it may be a memorial for the sons of Israel before HaShem, to make atonement for נפש / nefesh / life force (soul)." Sh'mot / Exodus 30:16.
So money atones for the same thing that
Vayikra / Leviticus 17:11
tells us blood atones for. . . and there is another!
Jewelry atones for the נפש / nefesh / life force (soul) the same way blood and money atones for them.
Just as with blood and money it is the exact same wording, although the translators do NOT translate it the same way (misleading translations -- it should give you pause to wonder how else they are misleading you!).
"We therefore want to bring an offering to G-d. Every man who found any gold article [such as] and anklet, a bracelet, a finger ring, and earring, or a body ornament [wishes to bring it] to kafar (atone) for our נפש / nefesh / life force (soul) before G-d.'" Bamidbar / Numbers 31:50.
The Torah does say that blood atones -- it doesn't say that ONLY blood atones. This concept was added by the Christian bible to explain the need for Jesus to die for them. It is like saying "pizza is food -- ergo the only food in the world is pizza."
Many, many things atone. Blood is only one thing that atones for only a very few (and minor) individual sins. Most blood sacrifices had nothing to do with sin, they were for thanking G-d and even to celebrate -- but never for the immortal soul, for "saving" that immortal soul either. There are things (other than blood, Hebrews 9:22 was wrong) which atone for worse sins -- including:
repentance (II Samuel 12:13-14, Jonah 3:10, Lev. 26:40-42, Ezek. 18:21-32, 33:11-16)
kindness (Prov. 16:6, Daniel 4:24)
prayer (Hos. 14:2-3,I Kings 8:46-50, Daniel 9:19)
removal of idolatry (Is. 27:9)
punishment (Is. 40:1, Lam. 4:22),
death (Is. 22:14)
flour offerings (Lev. 5:11-13)
money (Ex. 30:15)
jewelry (Num. 31:50)
and incense (Num. 17:11-12).
Turning to G-d (teshuvah), and communicating with G-d (tefillah) have always been a REQUIREMENT for the forgiveness of sins -- with or without a Temple.
Perhaps the missionaries forget that Abraham didn't have a Temple. Neither did Jacob. Or Isaac. The Jews in Egypt didn't have a Temple. There were no sacrifices prior to the giving of the Torah at Sinai. . .
Here is what G-d has always required:
"seek the L-rd your G-d, then you will find Him, if you seek Him with all your heart and with all your soul. (30) When you are in distress, and these words will find their way to you; in the end of days, you will return to the L-rd your G-d, and you will obey him; (31) For the L-rd your G-d is a merciful G-d, He will not forsake you and will not destroy you; and He will not forget the covenant of your fathers which He swore to them." D'varim / Deuteronomy 4:27-31.
---
Powered by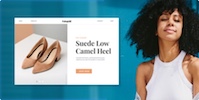 Create your own unique website with customizable templates.
Photos used under Creative Commons from symphony of love, Lawrie Cate, bschmove, Art4TheGlryOfGod, ToGa Wanderings, rottnapples, GotCredit, Israel_photo_gallery, ePublicist, KAZVorpal, jeronimoooooooo, Chajm, Kawee6281, Jim Linwood, Martin Comeau, Chajm, Hugo90, Karim D. Ghantous, Leonard John Matthews, Waiting For The Word, jumpinjimmyjava, Emma Fierberg, Abundance Thinkers, GlasgowAmateur, torbakhopper, WarmSleepy, M. Martin Vicente, slgckgc, Steven DuBois, Waiting For The Word, Soma Kondo, Themeplus, aldenchadwick, ePublicist, torbakhopper, dno1967b, Ian W Scott, Israel_photo_gallery, Ben Sutherland