G-d has revealed to us that He is not a man or a son of man in whom there is no salvation. "Do not trust in princes, or in the son of man, who has no salvation." (Psalm / T'heillim 146:3). The Christian bible calls Jesus the "son of man" over 77 times. It is not the Jews who are blind! Human beings cannot be sacrificed -- by the high priest or anyone else. BTW the only lambs sacrificed for sin were FEMALE.

Aside from the fact that human sacrifice is forbidden, Torah tells us that a proper sacrifice must be of a kosher, domestic animal (the animal is often identified as a bull, a seh (goat or lamb), etc (see Sh'mot / Exodus 13:13; Vayikra / Leviticus 22). Jesus, being a human (or even a demi-god) was obviously not a kosher animal and thus was unacceptable as a sacrifice.

The sacrificial ritual must be administered by a Jewish Priest (see Vayikra / Leviticus Chapters 1-7). According to the accounts in the Greek Testament (Christian Bible), Jesus was crucified by Roman soldiers (Matthew 27:35; Mark 15:24; Luke 23:33; John 19:18, 23). Some Christians may say that Jesus was a priest "like Melchitzedek" -- but Jewish sacrifices had to be brought by Jewish priests who were of the tribe of Levi and descended from Aaron (Moses' brother) -- which would exclude Jesus (see Sh'mot / Exodus 29:9 and Bamidbar / Numbers 25:13 for two of many references). The so-called priesthood of "Melchitzedek" is non-existant (the King of Salem was a king of righteousness -- which is what the words "malki and tzedek" mean). The King of Salem (Shem) in B'reshit / Genesis was NOT Jewish ergo his priesthood had nothing to do with Judaism or Jewish sacrifices! In Psalm / T'hellim 110 where the phrase is used again it is simply referring to King David who was also a king of righteousness (malki - tzedek).

Torah further tells us that the blood of the (cheit / sin) sacrifice had to be sprinkled by the Jewish Priest on the veil of the sanctuary and on the altar in the Temple (e.g., Vayikra / Leviticus 4: 5-6). Christian Bible evidence clearly shows this was not done.

Then it tells us that the (cheit / sin) sacrifice must be without any physical defect or blemish (e.g., Vayikra / Leviticus 4:3). According to the various accounts in the Christian Bible, Jesus was beaten, whipped, and dragged on the ground before being crucified (Matthew 26:67, 27:26, 30-31; Mark 14: 65, 15:15-20; Luke 22: 63; John 18:22, 19:1, 3). Moreover, as a Jew by birth, Jesus was circumcised on the eighth day after being born, a ritual that leaves a scar ("sign of the covenant"). According to the Christian Bible, circumcision is tantamount to mutilation (Philippians 3:2, Galatians 5:12).

Torah says that the Passover animal was to be a male-goat, be offered on an individual (per household) basis (Bamidbar / Numbers 28:22), not as a communal offering. According to the Christian Bible, Jesus' death (termed a "sin sacrifice") expiated the sins of mankind (Romans 6:10; Hebrews 9:12, 10:10, 10:18 ). It was not a sacrifice -- it was a celebratory offering to G-d (read the bible!).

The phrase the "lamb of god" is pagan. Read up on Greek gods. . . the Jewish sacrifices of bulls, goats, sheep, birds, etc. were all of pagan gods to show the power of the real G-d over false gods. . . they are for us (not for G-d) -- a gift from G-d to man. . . more on that if you desire an explanation.


---
Powered by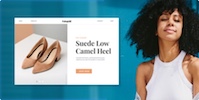 Create your own unique website with customizable templates.
Photos used under Creative Commons from symphony of love, Lawrie Cate, bschmove, Art4TheGlryOfGod, ToGa Wanderings, rottnapples, GotCredit, Israel_photo_gallery, ePublicist, KAZVorpal, jeronimoooooooo, Chajm, Kawee6281, Jim Linwood, Martin Comeau, Chajm, Hugo90, Karim D. Ghantous, Leonard John Matthews, Waiting For The Word, jumpinjimmyjava, Emma Fierberg, Abundance Thinkers, GlasgowAmateur, torbakhopper, WarmSleepy, M. Martin Vicente, slgckgc, Steven DuBois, Waiting For The Word, Soma Kondo, Themeplus, aldenchadwick, ePublicist, torbakhopper, dno1967b, Ian W Scott, Israel_photo_gallery, Ben Sutherland