My
last post on this blog discussed the Jewish legal system
, which G-d gave to us Jews -- instructing us to establish courts of law.
Some people seem to think this means that this eliminates G-d from the equation, and nothing could be further from the truth.
G-d is our creator, and is the ultimate judge of us all. G-d is constantly judging us (tempered with extreme mercy). One of the first names (descriptions) we have for G-d describes Him as a judge and ruler (
אֱלֹהִים
/ elohim means princes, rulers and judges). . .
We mention judgment during
תפילת העמידה

, Tefilat HaAmidah, "The Standing Prayer."
This is the central prayer of the daily four services:
shacharit
(morning),
mincha
(afternoon),
maariv
(evening), and
mussaf
(additional). We say: "Blessed are you HaShem, the King who loves righteousness and judgment."
Let's repeat that "the King who loves righteousness and judgment."
פרקי אבות

/ Pirkei Avot (The Ethics of the Fathers)
-- which contains quotes from our sages who lived over 2000 years ago -- tells us that: "Rabbi Shimon the son of Gamliel would say: By three things is the world sustained:
law, truth and peace.
As is stated (
Zechariah 8:16
),
"Truth, and a judgement of peace, you should administer at your [city] gates.''
Thus justice is one of three things sustaining our world. G-d has a special love of justice -- as shown in
תפילת העמידה

/ Tefilat HaAmidah
and re-enforced in the words of
פרקי אבות

/ Pirkei Avot
.
G-d's judgment is loving and tempered with mercy. It is not a harsh, cruel thing. Rather, G-d's judgment is pure and good, as in Abraham's words to G-d in
B'reshit / Genesis 18:25
:
"It would be sacrilege even to ascribe such (harsh and unjust actions to) You (G-d) - to kill the innocent with the guilty, letting the righteous and the wicked fare alike. It would be sacrilege to ascribe this to You! Shall the whole world's Judge not act justly?"
King David put it beautifully when he wrote in
T'hillim / Psalm 19:8-12
:
"The Torah of the L-rd is perfect, restoring the soul; the testimony of the L-rd is trustworthy, making the simple one wise; the orders of HaShem are upright, gladdening the heart; the command of HaShem is clear, enlightening the eyes; the fear of HaShem is pure, enduring forever, the judgments of HaShem are true, altogether righteous. They are more desirable than gold, than even much fine gold; and sweeter than honey, and drippings from the combs. Also, when your servant is scrupulous in them, in observing them, there is great reward."
T'hillim / Psalm 96
tells us that G-d judges the world, and in the time of the messiah He will judge the entire world. Again, this is not a thing to be feared, it is a blessing not a curse. In the messianic age all nations of the earth will recognize G-d and no longer practice idolatry. Peace will reign over the entire world, and all men will sing His praises, finally acknowledging the one true G-d. As the psalm says:
"He will judge the peoples with fairness. The heavens will be glad and the earth will rejoice, the sea and its fullness will roar; the field and everything in it will exult; then all the trees of the forest will sing with joy before HaShem, for He will have arrived, He will have arrived to judge the earth. He will judge the world with righteousness, and peoples with His truth."
T'hllim / Psalm 97
continues this theme, stating that
"Hashem has reigned, let the world rejoice. . . Humiliated will be all who worship idols, who pride themselves in worthless gods; bow to Him, all you powers."
G-d judges the world -- but as Abraham said, the judge of the world acts justly.
He tempers judgment with mercy.
G-d warns us of the consequences of evil deeds, but He begs us to repent of our sins and turn to Him. The Torah speaks of His compassion, love and mercy hundreds and hundreds of times -- making it clear that His judgment is not harsh or vindictive, but is full of benevolent generosity and loving kindness. These attributes of G-d are mentioned hundreds upon hundreds of times in the T'nach.
G-d is our judge, G-d is our King -- but foremost G-d is our Father.
"You shall know in your heart, that just as a man chastises his son, so does the L-rd, your G-d, chastise you."
D'varim / Deuteronomy 8:5
.
G-d's judging of us is done as a father correcting his child -- in the hope that the child learns and becomes a better person.
"The wicked shall give up his way, and the man of iniquity his thoughts, and he shall return to HaShem, Who shall have mercy upon him, and to our G-d, for He will freely pardon."
Y'shayahu / Isaiah 55:7
.
And
"Do I desire the death of the wicked? says HaShem G-d. Is it not rather in his repenting of his ways that he may live?"
Y'chezkel / Ezekiel 18:23
.
When G-d judges us, He does so with mercy. As King David once said
"let us fall now into the hand of HaShem; for His mercies are great; but into the hand of man let me not fall."
Shmuel 2 / 2 Samuel 24:14
.
---
Powered by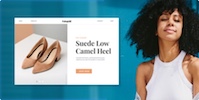 Create your own unique website with customizable templates.
Photos used under Creative Commons from symphony of love, Lawrie Cate, bschmove, Art4TheGlryOfGod, ToGa Wanderings, rottnapples, GotCredit, Israel_photo_gallery, ePublicist, KAZVorpal, jeronimoooooooo, Chajm, Kawee6281, Jim Linwood, Martin Comeau, Chajm, Hugo90, Karim D. Ghantous, Leonard John Matthews, Waiting For The Word, jumpinjimmyjava, Emma Fierberg, Abundance Thinkers, GlasgowAmateur, torbakhopper, WarmSleepy, M. Martin Vicente, slgckgc, Steven DuBois, Waiting For The Word, Soma Kondo, Themeplus, aldenchadwick, ePublicist, torbakhopper, dno1967b, Ian W Scott, Israel_photo_gallery, Ben Sutherland