How are Jews OK with G-d since there is no Temple and no sacrifices?
Jews are obeying the mitzvot by NOT bringing sacrifices! G-d commands that they only be brought when there is a Temple, without one we would sin by doing bringing sacrifices. Human sacrifices were never permissable -- and where and how and when they were brought was critical (which is another reason Jesus' murder by the Romans was not a sacrifice).
Just think for a minute. . .
Moses couldn't bring sacrifices in Egypt. Do you think Moses didn't have a relationship with G-d?
Daniel couldn't bring sacrifices in exile. Do you think Daniel did not have a relationship with G-d?
Blood atonement was NEVER the only way to be forgiven. "G-d said to Cain, 'Why are you so furious? Why are you depressed? If you do good, will there not be special privilege? And if you do not do good, sin is crouching at the door. It lusts after you, but you can dominate it.'" B'reshit / Genesis 4:6-7.
Sacrifice isn't even mentioned -- but G-d tells Cain that if he lives a good life all will be well. Read to the end of chapter 4 and hear about the first prayer to G-d: B'reshit / Genesis 4:26 "A son was also born to Seth, and [Seth] named him Enosh. It was then initiated to pray with G-d's name."
Prayer -- B'reshit / Genesis chapter 4.
So now if a missionary tells you that the rabbis "replaced sacrifices with prayer" you will easily be able to disprove the lie. Prayer has always been an important part, actually a far more important part, of communing with and atoning to G-d.
See also:
"He will pray for you, and you will live." B'reshit / Genesis 20:7.
"Abraham prayed to G-d." B'reshit / Genesis 20:17, Br'eshit / Genesis chapter 24:12, 24:42, 25:21, 32:10, 32:12, etc.
Until the Temple is restored we are not allowed to bring sacrifices (qorbanot), but we can (as Hosea put it) offer the sacrifices of our lips -- we can bring our prayers. Jewish tradition characterizes prayer as avodah sheb'lev - "The [Temple] service of the heart." To recall the sacrifices we cannot perform we remember them in prayer.
The Torah says that blood atones -- it doesn't say that ONLY blood atones. This concept was added by the Greek Text to explain the need for Jsus to die for them. It is like saying "pizza is food -- ergo the only food in the world is pizza."
Many, may things atone. T
here is atonement through:
repentance (II Samuel 12:13-14, Jonah 3:10, Lev. 26:40-42, Ezek. 18:21-32, 33:11-16)
kindness (Prov. 16:6, Daniel 4:24)
prayer (Hos. 14:2-3,I Kings 8:46-50, Daniel 9:19)
removal of idolatry (Is. 27:9)
punishment (Is. 40:1, Lam. 4:22),
death (Is. 22:14)
flour offerings (Lev. 5:11-13)
money (Ex. 30:15)
jewelry (Num. 31:50)
and incense (Num. 17:11-12).
Here is what G-d has always required:
Deuteronomy 4:27-31 - (29) . . .seek the L-rd your G-d, then you will find Him, if you seek Him with all your heart and with all your soul. (30) When you are in distress, and these words will find their way to you; in the end of days, you will return to the L-rd your G-d, and you will obey him; (31) For the L-rd your G-d is a merciful G-d, He will not forsake you and will not destroy you; and He will not forget the covenant of your fathers which He swore to them.
Turning to G-d (teshuvah), and communicating with G-d (tefillah) have always been a REQUIREMENT for the forgiveness of sins -- with or without a Temple.
---
Powered by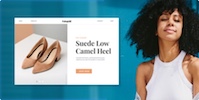 Create your own unique website with customizable templates.
Photos used under Creative Commons from symphony of love, Lawrie Cate, bschmove, Art4TheGlryOfGod, ToGa Wanderings, rottnapples, GotCredit, Israel_photo_gallery, ePublicist, KAZVorpal, jeronimoooooooo, Chajm, Kawee6281, Jim Linwood, Martin Comeau, Chajm, Hugo90, Karim D. Ghantous, Leonard John Matthews, Waiting For The Word, jumpinjimmyjava, Emma Fierberg, Abundance Thinkers, GlasgowAmateur, torbakhopper, WarmSleepy, M. Martin Vicente, slgckgc, Steven DuBois, Waiting For The Word, Soma Kondo, Themeplus, aldenchadwick, ePublicist, torbakhopper, dno1967b, Ian W Scott, Israel_photo_gallery, Ben Sutherland