The Torah, the Jewish People and even G-d Himself speak a different language than Christians – even when we use the same words the meaning is usually quite different..
Take the English word "sin." To the average Christian "sin" means "an immoral act considered to be a transgression against divine law." It doesn't matter if that immoral act was an accident or "on purpose." (see
Dictionary.com
).
Yet for Jews the Hebrew word translated as "sin" is a mistake (a missing of the mark). You tried to do the right thing (it wasn't willful or knowingly doing something wrong). How could "sin" have to do with immoral acts – surely one would KNOW if one committed immorality! What you tried to do something moral and wound up doing something immoral??? Is that even possible???
"Sin" is a חֵטְא / cheit -- an unintentional sin through caelessness — a "missing of the mark."
Making mistakes (trying to do the right thing and missing aka sin) is all about learning from your mistakes and making up for them via apology, repayment, etc. G-d tells Cain way back in Genesis 4 that he can over come sin (this is "after" Adam and Chava (Eve) sinned, so OOPS there goes the idea of "original sin").
G-d clearly tells Cain that he can rise above sin!
So to a Christian the word "sin" generally means 1 John 3:4: "Whosoever breaks the law: for sin is the transgression of the law." Hmmm, this would be the very law (Mosaic) that they later say you don't have to follow?
But John seems to change his mind. 1 John 5:17 says: "All unrighteousness is sin . . ."
Neither definition is the Torah definition of sin. Let me give you an example from the T'nach. Shoftim / Judges 20:16 says that archers are so good with shooting arrows that they can "aim at a hair and not חֵטְא / cheit
(miss)."
Another example is in 1 Melachim 1:21 / 1 Kings 1:21. Bat Sheva, King David's wife, comes to him as he lays dying and says: "when my lord the king shall sleep with his fathers, and I and my son Solomon shall be [considered] חַטָּאִים / chetaim.." She is saying that when David dies Solomon and she will have missed thier opportunity, their potential -- because David's other son, Adoniahu, was trying to take David's place even though David had promised the kingship to Solomon. Rashi's commentary says: "they (Bat Sheva and Solomon will always be lacking and restrained from any greatness."
Examining one word, "sin" shows how Jews and Christians often use the same words in English – but mean very different things! As the title of my page says: Judaism is not Christianity minus Jesus!
What about the Christian contention in Hebrews 9:22 that "

the law requires that nearly everything be cleansed with blood, and without the shedding of blood there is no forgiveness."?

Totally false.
There are many qorbans (translated as "sacrifices", but in Hebrew the term means offers to G-d meant to bring the person closer to G-d). Most qorbans had nothing to do with atoning for anything -- and blood was not required. If one was too poor for an animal, then flour could be substituted for the
חַטָּאת /

chatat (sin sacrifice).

Many qorbans specified money, incense or flour as well as burnt offers or blood offers.

There were only two types (the chatat – which is for a
חֵטְא /

cheit – translated as "sin" and meaning a "missing of the mark – you tried to do good but "missed" and the second type of qorban (sacrifice) which could be brought for wrongdoing were the
אָשָׁם

/ asham qorbans which are translated as "guilt" but that is a poor translation.
The חַטָּאת / cḥattat (accidental sins) and אָשָׁם / asham sacrifices were PRIVATE offerings brought by INDIVIDUALS, not "atonement" offerings on behalf of the entire nation. Also, no individual sacrifice could be brought for someone else or in advance. The type of offering was specified (female goat or lamb being the most common, but sometimes a bull, birds or flour) -- only domesticated (not wild) kosher animals were fit for sacrifice. Human sacrifices (Jesus anyone?) are totally forbidden by the Torah. Read Vayikra / Leviticus chapter 5 to learn about the
אָשָׁם / asham (guilt / tresspass) qorbanot (sacrifices) and the very few things they covered:
Vayikra / Leviticus 5:1 If he is bound by an oath [to give evidence in court], where he was a witness who saw or knew [something], and he does not testify
Vayikra / Leviticus 5:2 The same is true] if a person touches anything ritually unclean, whether it is any dead non-kosher animal, wild or domestic, or any dead unclean creeping animal, and then commits a violation while forgetting that he was unclean.
Vayikra / Leviticus 5:3 if he comes in contact with any ritual uncleanliness stemming from a human being, which renders him unclean, and then forgets about it,
Vayikra / Leviticus 5:4 if a person makes a verbal oath to do good or bad, no matter what is expressed in the oath, and then forgets about it.
The
אָשָׁם / asham (guilt / tresspass) qorbanot
also atoned for stealing things from the altar.
You also brought an
אָשָׁם / asham
if you weren't sure if you'd sinned -- or what sin you might have committed. If you weren't sure you'd sinnd you'd bring an asham, instead of a
חַטָּאת / cḥattat (accidental sins)
. This is because a
חַטָּאת / cḥattat (accidental sins)
means an admission of the sin, and you'd be punished for it. If a person brought an asham (because they weren't sure they'd sinned) and later discovered that he had in fact committed the sin, he would have to bring a chatat at that time.
As shown above, it was also if you broke your word (a breach of trust) that was an asham.
Ashams were eaten by the priests.
The only types of individual sins that could be atoned for with blood sacrifices were these two types:
חַטָּאת / cḥattat

accidental missing of the mark) and the
אָשָׁם / asham

PERIOD. Any other type of sin (like willfully doing something wrong had to be atoned for with repentance, charity, turning to G-d, etc. Sacrifices didn't work at all). Hebrews 9 lied (or whoever wrote it was woefully ignorant of Jewish law including those surrounding sacrifices).
In the next few days I'll be discussing other words that both Christians and Jews use -- but both have very different definitions for them. We'll also discus more about sacrifices, why they existed (G-d doesn't need or want them), and more on words that Christian and Jew use that mean very different things to each.
---
Powered by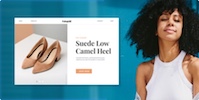 Create your own unique website with customizable templates.
Photos used under Creative Commons from symphony of love, Lawrie Cate, bschmove, Art4TheGlryOfGod, ToGa Wanderings, rottnapples, GotCredit, Israel_photo_gallery, ePublicist, KAZVorpal, jeronimoooooooo, Chajm, Kawee6281, Jim Linwood, Martin Comeau, Chajm, Hugo90, Karim D. Ghantous, Leonard John Matthews, Waiting For The Word, jumpinjimmyjava, Emma Fierberg, Abundance Thinkers, GlasgowAmateur, torbakhopper, WarmSleepy, M. Martin Vicente, slgckgc, Steven DuBois, Waiting For The Word, Soma Kondo, Themeplus, aldenchadwick, ePublicist, torbakhopper, dno1967b, Ian W Scott, Israel_photo_gallery, Ben Sutherland