Many missionaries say that "Jesus was without sin." They say this because how could the "perfect sacrifice" be perfect if he sinned? Yet the Christian bible is replete with examples of Jesus sinning -- from lying, to breaking various mitzvot, to dishonoring his parents, to stealing.
Stealing?
Yes, and encouraging his followers to steal as well.
"Not far away there was a large herd of pigs feeding. 31 So the demons begged Jesus, "If you are going to drive us out, send us into that herd of pigs." 32 "Go," Jesus told them; so they left and went off into the pigs. The whole herd rushed down the side of the cliff into the lake and was drowned. 33 The men who had been taking care of the pigs ran away and went into the town, where they told the whole story and what had happened to the men with the demons."
Matthew 8:30-33.
Here we have a clear case of Jesus stealing a herd of pigs. Why do I say he stole them?
Well, ask yourself: did these pigs belong to Jesus?
Nope.
Those pigs didn't belong to Jesus per the Christian bible.
Are pigs wild?
No, they are domesticated meaning they belonged to someone.
Were they running wild?
Also "no." The Christian bible tells us
"Those tending the pigs ran off"
Matthew 8:33.
So clearly the pigs belonged to someone -- they were being tended. They were not wild. They belonged to someone! Destroying those pigs without buying them first constitutes STEALING.
I've had Christians say to me
"but the men were possessed! Jesus saved them!"
Surely a third of a triune god could kill the demons without destroying some innocent person's property and thus stealing it (breaking the law against stealing). Why couldn't he simply destroy the demons? Why not just command them to leave?
And the Christian bible says there were two men possessed and a "herd" of swine. A "herd" indicates more than two, so why kill the whole herd? Why not just put the demons into two pigs and be done with it? (Still stealing, even if just two!).
Here is what Torah says about stealing:
Sh'mot / Exodus 20:15
"You shall not steal."
Sh'mot / Exodus 21:37
"If a man steals an ox or a sheep and slaughters it or sells it, he must pay back five head of cattle for the ox and four sheep for the sheep."
The Christian bible says Jesus left town.
He didn't pay restitution for the theft of the pigs.
The rule of four-fold and five-fold payments applies only to a bull and a lamb. [From B.K. 67b], but the Torah it says that a thief must return the stolen property at all costs -- and Jesus did not return the stolen pigs (they drown!) or repay the cost of them. . .
Let's say that Jesus was not "all knowing" (not much of a god!) and the "theft" of the pigs was unintentional. . . after all he was trying to get rid of those pesky demons! Even in the case of an unintentional theft, such as someone who has borrowed money or an item from someone else and forgotten to repay it, we remain with the Din of the Torah that the owner or lender must be located at all costs and the buyer or borrower must bring the item or money to him.
Jesus never compensated the man for the monetary loss of those pigs!
Theft is theft.
This isn't minor. It isn't a gnat. It is a perfect example that Jesus SINNED and stole a man's private property without paying for it. Whether the theft of those pigs was intentional or not (and Jesus knowingly put those demons into pigs owned by someone else) he was obligated to make sure that he is paid at all costs, and even if he would have had to travel to the seller's home at a higher expense than the amount owed, he was obligated to do so.
And he didn't.
He sinned.
There is a second story in the Christian bible where Jesus condones theft. Remember the donkey Jesus told his followers to steal? . . . Well, everyone but Matthew says it was a donkey. With typical contradiction found constantly in the Christian bible Matthew says Jesus stole a donkey and her colt).
". . . Jesus sent two disciples, 2 saying to them, "Go to the village ahead of you, and at once you will find a donkey tied there, with her colt by her. Untie them and bring them to me. 3 If anyone says anything to you, tell him that the L-rd needs them, and he will send them right away. . .7 They brought the donkey and the colt, placed their cloaks on them, and Jesus sat on them."
Matthew 21:1-7.
A donkey (and or colt) who are tied up obviously belong to someone. Jesus also obviously did not own them or have permission to "borrow" them since Matthew clearly says "if anyone asks you. . ." So Jesus told his men to steal a donkey and / or colt "take them" not "pay for them." So I guess if you're caught stealing say G-d wants them!
The Christian bible says Jesus left town. He didn't repay five head of swine for every pig he killed. So he broke another law – he didn't repay five fold.
Vayikra / Leviticus 19:11
" 'Do not steal. " 'Do not lie. " 'Do not deceive one another."
D'varim / Deuteronomy 5:19
"You shall not steal.
Some missionaries say "but Jesus was (fill in the blank: god, the son of god, the messiah, etc.) so it wasn't a sin! The Christian bible says differently:
"G-d sent his Son, born of a woman, born under law."
Galatians 4:4. The law he was born under was JEWISH law (he was Jewish, remember?).
To read more about biblical requirements regarding repayments for theft, please see the article
"Theft and Robbery"
at the Jewish Virtual Library website (
link
).
So much for the sinless Jesus. This is simply one example. There are many more. The Torah tells us to honor our parents -- Jesus left his parents for days without telling them where he went. He refused to see his mother very rudely, he lied to his brothers. . . he even told a man whose father was dying to leave his father and go with him. Matthew 10:37 goes so far as to say
"
Anyone who loves their father or mother more than me is not worthy of me; anyone who loves their son or daughter more than me is not worthy of me." This is a sin! The bible does not say "honor your father and mother, but honor Jesus more"!

​These two (stealing and not honoring parents) are just two from a long list of sins of Jesus -- but even one sin shows that Jesus was not "without sin."
---
Powered by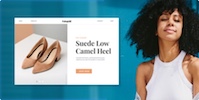 Create your own unique website with customizable templates.
Photos used under Creative Commons from symphony of love, Lawrie Cate, bschmove, Art4TheGlryOfGod, ToGa Wanderings, rottnapples, GotCredit, Israel_photo_gallery, ePublicist, KAZVorpal, jeronimoooooooo, Chajm, Kawee6281, Jim Linwood, Martin Comeau, Chajm, Hugo90, Karim D. Ghantous, Leonard John Matthews, Waiting For The Word, jumpinjimmyjava, Emma Fierberg, Abundance Thinkers, GlasgowAmateur, torbakhopper, WarmSleepy, M. Martin Vicente, slgckgc, Steven DuBois, Waiting For The Word, Soma Kondo, Themeplus, aldenchadwick, ePublicist, torbakhopper, dno1967b, Ian W Scott, Israel_photo_gallery, Ben Sutherland