There are many causes for hatred of the Jewish people, but some of it is based on the thought that Jews are chosen -- and thus we perceive ourselves as superior to other people. Nothing could be further from the truth.

The Hebrew word for "gentile"
is The word גּוֹי goy means a nation (plural גּוֹיִם goyim "nations"). It is used in the Torah even of Yisraél, as in
"Then you are to call out and say before HaShem, your G-d,
"

"An Aramean [sought to] destroy my forefather, and he went down to Egypt and sojourned there with a small number of people, and there, he became a great, mighty, and numerous nation.

...."
(
D'varim / Deuteronomy 26:5
).
Yet the Prophets refer to הַגּוֹיִם HaGoyim / "the nations", they are speaking of "all the other nations", that is, apart from Israel (the Jews). The word גּוֹיִם goyim is sometimes used in this sense -- such as in
Yirm'yahu / Jeremiah 16:19
---
"

You nations will come from the ends of the earth and say, "Only lies have our fathers handed down to us, emptiness in which there is nothing of any avail!"
The application of גּוֹי goy to an individual non-Jew comes from the usage that equating "the nations" to non-Jews.
The bible itself rejects this prejudice. King Solomon (at the dedication of the first temple) said Melachim Alef / 1 Kings 8-38-43 "Any prayer, any supplication, which will be (made) by any man. . .And You shall hear in heaven Your dwelling place, and forgive, and do, and give to every man according to his ways, whose heart You know, for You, alone, know the hearts of all the children of men. . .
"And also to the stranger (non-Jew), who (is) not of Your people Israel, but will come from a far country for the sake of Your Name. For they shall hear of Your great Name, and of Your mighty hand, and of Your outstretched arm, and he will come and pray toward this house. You shall hear in heaven Your dwelling place, and do according to all that the stranger calls You for, that all peoples of the earth may know Your Name, to fear You, as (do) Your people Israel."
Some religions say if you don't believe what they believe you are damned to their mythical hell (you are not "saved"). Yet the T'nach (bible) tells us that while Jews have been chosen to be a "light unto the nations" -- teachers and priests to the world -- but that all humans are G-d's children.
Midrash Bamidbar Rabbah 8:2 teaches "(T'hillim / Psalms 146:8) "G-d loves the righteous."
"G-d said: 'I love those who love Me and so it says (Shmuel Alef / 1 Samuel 2:30) "For I honor those who honor Me." They love Me so I love them in return.'
"Why does G-d love the righteous? Because righteousness is not an inheritance or a family trait. You find that priests are from a priestly family and Levites are from a levitical family as it says (T'hillim / Psalms 135:19-20) "O house of Aaron bless G-d! O house of Levi bless G-d!"
"If someone wants to become a priest [from the family of Aaron] or a Levite he cannot because his father was not a priest or a Levite.
"However, if someone wants to become righteous even if he is a gentile he can because it is not a family trait as it says (ibid.) "O those who fear G-d bless G-d!"
"It does not say the house of those who fear G-d but those who fear G-d. It is not a family trait rather on their own they chose to fear and love G-d. Therefore, G-d loves them."


This does not mean that non-Jews can "graft" themselves into the Jewish people as many missionaries declare. A non-Jew may elect to become Jewish by following Jewish law. A Jewish court determines who is a convert to Judaism, and once converted that person is as Jewish as one born to the nation.
Those missionaries who think that they can declare themselves to be grafted into "Israel" do so based on a mistranslation that is found in the King James Version and other English translations. They misinterpret the verb הַנִּלְוִים / H'nolim in
Y'shayahu / Isaiah 56:6
.
נִלְוִים is the נִפְעַל nif'al (passive) present participle -- changing the entire sense of the verse from the intended "those gentiles who ARE JOINED [to Israel by the proper Jewish religious authorities]" into "who JOIN THEMSELVES to us".
Are joined means legally, by a Jewish court of law. "Join themselves" makes no sense whatsoever.
הַנִּלְוִים is binyan nif'al (passive) and means "those who are joined." The word is also found in
Ester / Esther 9:27.
Just imagine the chaos that would ensue if every person was able to determine his own status! Perhaps you would like to be a king? Just declare yourself to be a king!Perhaps you would like to be Japanese?
Go to Japan and simply take up residence, declaring yourself to be Japanese.
Anyone can see the insanity of such a claim -- yet when it comes to being Jewish (or "inheriting the covenant") many a missionary will declare that he is "of Israel" because he is "grafted in" or he "joined himself to Israel."
No amount of logic or explanation will budge them from this insanity.
Just as a person can only become a United States citizen by satisfying the appropriate United States authorities that one meets the criteria for citizenship, filling out the paperwork and declaring allegiance to the United States. It is no different in becoming a Jew -- one must follow the rules.
---
Powered by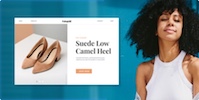 Create your own unique website with customizable templates.
Photos used under Creative Commons from symphony of love, Lawrie Cate, bschmove, Art4TheGlryOfGod, ToGa Wanderings, rottnapples, GotCredit, Israel_photo_gallery, ePublicist, KAZVorpal, jeronimoooooooo, Chajm, Kawee6281, Jim Linwood, Martin Comeau, Chajm, Hugo90, Karim D. Ghantous, Leonard John Matthews, Waiting For The Word, jumpinjimmyjava, Emma Fierberg, Abundance Thinkers, GlasgowAmateur, torbakhopper, WarmSleepy, M. Martin Vicente, slgckgc, Steven DuBois, Waiting For The Word, Soma Kondo, Themeplus, aldenchadwick, ePublicist, torbakhopper, dno1967b, Ian W Scott, Israel_photo_gallery, Ben Sutherland