My 20+ years of countering false missionary claims about Judaism has shown that most Christians who convert to Judaism or leave Christianity to become Noahides are sincerely seeking G-d. It was actually their initial faith in Jesus which caused them to search for the truth, and the truth led them away from Christianity.
The Jews who have done the reverse, left Judaism for Christianity, appear to be uneducated in Judaism. Most were not raised in religious Jewish homes, and those who were may have gone through the motions without understanding the T'nach and halacha (Jewish law). Missionaries often try to refute this claim by throwing out name after name of a supposedly high ranking and learned rabbi who converted to Christianity.
One of those supposed "learned rabbis" who converted to Christianity will be discussed in this post: Daniel Tsion (Zion).

The man was indeed a rabbi, but he was not the high level, let alone "learned" rav the missionaries tout.
What do the missionaries claim about Tsion / Zion?
Michael Brown (a Christian missionary) wrote of Daniel Tsion / Zion (in his first "Answering Jewish Objections to Jesus" book)
"Have you ever heard of Daniel Zion, the chief rabbi of Bulgaria during the Holocaust?. . . his name is unfamiliar to almost all Jews today. Why? Simple. He was a believer in (Jesus). He was so highly respected by the Orthodox leaders in Israel that in 1954 the newly appointed chief rabbi, Samuel Toledano, offered him the position of judge in Jerusalem's Rabbinic Court."
Brown's claims are found in other missionary sources to (regarding Tsion / Zion). Let's just revisit one sentence from Brown, when he says that Tsion / Zion was so "
highly respected by Orthodox leaders"
that in 1954 he was appointed as a judge in Jerusalem's rabbinic court.
Highly respected in 1954?

This claim is ludicrous in light of the historical fact that in June 1950 a panel of Israeli rabbis ruled that Zion / Tsion was "mentally ill" and removed him from the position of rabbi in Jaffa. Tsion / Zion was not even allowed to enter any Synagogues in the city of Jaffa! Thanks to the internet we have access to newspaper articles from the 1950s so it is possible to research the facts.
Link
.
Jewish courts determined that Tsion (Zion) was insane because he did some clearly insane things. These acts will become clear in this post,

but let's continue with researching Brown's comments (which are echoed on many a missionary website).
Four years before Brown claims Zion / Tsion was
"highly respected by Orthodox leaders"
and before Brown states that Zion / Tsion was

"offered the position of judge in Jerusalem's Rabbinic Court"

Zion / Tsion was basically stripped of his title and position (1950). This 1954 claim that Zion was to be named a chief rabbi in Jaffa is found on missionary site after missionary site. . .

it is far from the truth.
This claim is even more bizarre when one continues reading from the missionaries who go on to claim
"When the rumors circulated that Zion believed in (Jesus), R' (Samuel) Toledano invited Zion to his office and asked him personally about these rumors. Zion explained to Toledano his position. He explained that he accepts (Jesus) as the Messiah and he does not accept Christianity."
R' Samuel Toledano was not the judge of the court, held in 1950 – four years before the missionary claim that this conversation supposedly happened;

Rumor?

What rumor?

In both 1950 and 1952 it was publicly reported in Israeli newspapers that Zion / Tsion was a)

mentally insane, b) a Christian who had been removed from his position in Jaffa in 1950 and c) had been on radio in 1952 missionizing Christianity.

These were well known facts, not rumors.
Two years after the court removed Tsion / Zion from his rabbinical duties, on September 14, 1952, Zion gave an interview on Israel Radio, stating he was a Christian (reported in Davar, September 16, 1952).

Again, it was well known that Zion / Tsion was preaching about Jesus publicly and had been banned from even entering a Synagogue in Jaffa. How can there be "rumors circulating"???



Yet Brown (and the other missionaries) not only say there were "rumors" (not facts) and they also say that in 1954 Zion / Tsion was offered a position on a rabbinical court by a Rabbi who did not even live in Israel?





That makes no sense at all!





Why would Brown and the other missionaries claim that in 1954 this man was offered an important rabbinical position when by 1950 a rabbinical court had basically ruled him insane and unfit for rabbinical duties?



Why would missionaries claim that Tsion / Zion was offered a rabbinical position on a court in Jerusalem in 1954 when by 1950 he had been removed from the rabbinate (and banned from Synagogues in Jaffa)?





Why would missionaries claim that Tsion / Zion was offered a rabbinical position on a court in Jerusalem in 1954 when in 1952 he had gone on a Christian radio program in Israel preaching about Jesus?



So the missionaries claim that R' Shmuel (Samuel) Toledano wanted to appoint Zion to a rabbinic court in Jerusalem in 1954 is debunked.

The missionary misinformation continues – it was not R' Samuel Toledano who was involved in the Tsion / Zion issue at all.



R' Samuel Toledano did not even move to Israel until 1958.

Link

.



Remember, Michael Brown wrote

"

in 1954 the newly appointed chief rabbi, Samuel Toledano, offered him the position of judge in Jerusalem's Rabbinic Court,"

yet Samuel Toledano was never the Chief Rabbi of Israel – and 1954 is obviously "out" for Zion / Tsion to be offered any rabbinical positions.





Wikipedia lists all the Chief Rabbis of Israel (predating the country itself). R' Samuel Toledano is nowhere listed. . .

link

.





The missionaries go on to say

"

(R' Samuel) Toledano was forced to take Rabbi Daniel to the Rabbinic court, and allow the other Rabbis to decide what should be done."

Forced?

Forced by whom?

The errors in the missionary tale (found in multiple internet sites) should make Christians question the accuracy in any of these tales.

The 1954 error and the R' Samuel Toledano error. . . how many more inaccuracies are in these tales?

The rabbi who was involved in a court proceeding about Zion (Tsion) was Rabbi Ya'akov Moshe Toledano who was the Chief Sephardic (Spanish) Rabbi of Tel Aviv (Israel) from 1942-1958 (not R' Samuel Toledano). The Chief Rabbi of Tel Aviv would not be offering a position for Jerusalem!

R' Ya'akov Toledano was not R' Samuel Toledano, and Tel Aviv is not Jerusalem!

Let's turn our attention to the court proceeding against Zion – it explains why the court declared him mentally ill.

On June 13, 1950 the Ma'ariv newspaper in Israel wrote that the then Chief Ashkenazi (European) Rabbi of Tel-Aviv, Rabbi Isser Y'hudah Unterman (1946 - 1964), interviewed Sephardic Jews who knew Tsion / Zion.

They reported that Zion / Tsion has been very nervous and agitated.

He fasted for three days and then said he was hallucinating (having visions).

It is known scientifically that fasting can be beneficial, but when one fasts for too long (such as 3 days) it can indeed cause hallucinations.

Link. This type of behavior does seem mentally questionable.

Along with his nervousness, agitation and excessive fasting one has to question the sanity of a many who became a Christian – and yet had the nerve to ask to be appointed the Chief Rabbi of Jaffa!

This is a bit like a Muslim convert asking the Pope to make them a Bishop.



It seems that the missionaries have somehow confused Zion's request to be named the Chief Rabbi of Jaffa with the role having actually been given to him.

Let's discuss a bit more about his background -- it shows that he was a Christian prior to moving to Israel and asking to be given a rabbinical position of authority. A 1960 newspaper article written by

No'ah Zevuluni in the newspaper "Heirut" stated that Zion / Tsion, born in Saloniki, Greece, was preaching Christianity onboard the ship on the way from Europe to Israel.

He continued to preach Christianity in Jaffa, Israel – and yet during this period he asked the Chief Rabbinate of Israel to appoint him as Jaffa's Chief Rabbi.

This position would give him the license to conduct weddings and approve divorces. This article reiterates that once the courts knew of his conversion to Christianity he was expelled from all the Synagogues of Jaffa and was forced to preach outdoors.

R' Unterman and R' Toledano declared him a seducer (D'varim / Deuteronomy 13).

In the second of those paragraphs Zevuluni reports that Tsion / Zion participated in a conference of missionaries held in the YMCA in Jerusalem.

At that conference he conducted Friday evening Shabbat services without any headcover (kippah / yarmulke) and chanted the Lecha Dodi, and following the service he explained to the worshipers that the "Dodi", which literally means "my uncle", but in ancient Hebrew it means "my friend", points at "Jesus".

Likewise, he also participated in the "Christian Hour" program on the Israeli radio "Kol Yisra'el".

He later moved into the large Notre dam Christian complex and married a woman who was either Christian or a convert to Christianity who he left by leaving her a piece of paper on which he wrote: "You are hereby divorced".

Conversion to Christianity is one thing – but how could Zion convert to Christianity and still try to receive a position of authority in Judaism?

If that is not insane, what is?

The missionary websites (and Michael Brown in his book) gave glowing information about Tsion / Zion, and the details are wrong in more than just giving the wrong date (1954) and rabbi (Samuel Toledano).

Just how "learned" in Judaism was Daniel Zion? Was he well versed in Judaism before he became a Christian?

More than once Brown refers to Zion as an "Orthodox Rabbi" as do most of the missionary websites. Even Wikipedia refers to him as an "Orthodox Rabbi."

Do an internet search on the name "Daniel Zion" you will turn up missionary site after missionary site claiming that Zion (or Tsion or Tziyon) was the "chief rabbi" of Bulgaria and later of Jaffa, Israel who became a Christian.





Was he an "Orthodox Rabbi"?





Was he the "Chief Rabbi of Bulgaria"?



First, let's put a few things into perspective. Just how "Orthodox" was Bulgaria itself before and during World War II? The answer is "not very." Bulgarian Jewish society might explain (a little bit) who Daniel Zion (Tsion) was – it definitely is not the high level learned Jews that missionaries would like to purport him to be.





Bulgaria's Jewish population mostly survived World War II and a majority of the Bulgarian Jews immigrated to Israel in 1949. The Chief Rabbi at the time was Asher Hannanel, who served from 1945 to 1949 (not Daniel Zion).





From 1925 to 1945, Bulgarian Jews had no chief rabbi. This messianic claim that Zion was "chief rabbi" is false, even though it seems that Zion himself often claimed that he had been the chief rabbi of Bulgaria. . . (more on this claim below).



This link states that there was a Daniel Zion who was a Rabbi in Sofia (in Bulgaria), but he is not listed as a chief rabbi of Bulgaria (link

http://www.geni.com/projects/Jews-of-Bulgaria/18578

).



Here is another site listing the Chief Rabbis of Bulgaria and note again that Daniel Zion is not listed among them.

http://www.sephardicstudies.org/bulg-rab.html



If you visit the website for the Sofia Synagogue in Bulgaria you will find the historic rabbis listed. The Chief Rabbi was Marcus Ehrenpreis. Rabbi David Avram Pipano was elected chief rabbi in 1914. Rabbi Daniel Tsion (Zion) is listed as one of two preachers. Dr. Asher Hananel was listed as the official chief Rabbi of Sofia.

http://www.sofiasynagogue.com/index.php?content_id=6





So far we have learned that Bulgaria was very secular. Most people spoke either Bulgarian or Landino (a Jewish Spanish language). We have also learned that while Daniel Zion (Tsion) was a rabbi in the Synagogue at one time he was never the chief rabbi of Bulgaria or Sofia. Early on he was one of two "preachers."
In 1943 "Others. . .had not liked the rabbi's unorthodox activities, and the leaders of the Jewish community had been summoned to police headquarters, to explain the behavior of Daniel Tzion (Zion). In an effort to placate the authorities, the Jewish leaders officially fired the rabbi from his position on the religious court." "Beyond Hitler's Grasp."
The Russians (Communists) took over Bulgaria after the war. The Jews never named Tsion / Zion a chief rabbi of anything.
A 1960s newspaper article reported that the Communists appointed him Chief Rabbi of Sofia (that's the Bulgarian capital city) – and as a result he was called the "Red Rabbi" by the Jews (because it was the "Reds", aka the Communists) who gave him that honorarium.
Tsion (Zion)
was never named a Jewish chief rabbi of Bulgaria by the Jews – his was a Communist given title.
Link
.
The second claim of the missionaries was that Zion was an "Orthodox Rabbi" – meaning he was learned in Judaism. Is that true?
According to
Noah Zvuloni
, "The Adventures of 'Rabbi' Daniel Zion", the newspaper Herut , 18 October 1960:
"As a young man (Daniel Zion) came to Sofia (Bulgaria) as a slaughterer and Cantor. Bulgaria's Jewish community at the time was almost completely assimilated, there were no ultra-Orthodox communities, Bulgaria's Chief Rabbi, Dr. Ehrenpreis was then, in the synagogues of Bulgaria (conducting services) accompanies by an organist and a choir of women."
Let me stop here to say that musical instruments are not used in Synagogues, and this prohibition is given in the Talmud, Beitza 36b. In 1819 the Rabbinic Court in Hamburg published a series of letters by different halakhic authorities under the name of Eleh Divrei Habrit in which they unanimously prohibited playing musical instruments (particularly the organ) in the synagogue even if played by a non Jew. This alone tells us that whatever kind of rabbi Daniel Zion might have become it was NOT an Orthodox one.
Next, the article says that there was a choir of women in Tsion / Zion's Synagogue. Jewish men are forbidden from hearing women sing (other than their wives).
Link.
Both the organ and the choir of women clearly show that this was not an observant Synagogue, and the articles that Bulgaria was highly secular seems confirmed. Thus one must question the depth of Zion's Jewish education.
There is more support for the fact that Bulgaria was not "orthodox" in what we would consider the term (observant to Jewish law). From the book
"Encyclopedia of Jewish Folklore and Traditions," by Rahael Patai
:
"To Israelis of both Bulgarian and non-Bulgarian origins (Daniel Zion was from Bulgaria), the Jews from Bulgaria were well known for their secularism, and the notion of a religious Bulgarian was considered a contradiction. Jaffa's only Bulgarian Rabbi (the article does not give a name) was infamous for riding his motor scooter to watch the Bulgarian team, Maccabi Jaffa, play on the Sabbath, when neither travel nor sport is permitted by Jewish law."
So even in Israel most of the Bulgarians, even their rabbi, broke the Sabbath laws. The article continues:
"Although worship in synagogues involved a minority of the Jewish population in Bulgaria, this secularization did not diminish the observance of Jewish holidays and festivals in the home. Indeed, all of the affectual cultural realms, the holidays elicit the warmest memories and continue to be the main focus of Bulgarian communal life in Israel."
Link.
Yet another book,
The History of Bulgaria, by Frederick B. Chary
states that
"
The Jewish leaders did not appreciate (Rabbi Daniel) Tsion (Zion) because they believed that he was a member of a Bulgarian Christian sect called Dunovists. The Dunovists, or White Brotherhood. . .were a sect of religious mystics who incorporated worship of the rising sun in their Christian beliefs. . .Tsion was not (a member) but as a scholar he was interested in their theology and was well known to the sect. The Jewish consistory, however, disapproved of his activity and was convinced that he indeed held their beliefs. They therefore removed him from his post on the Jewish religious court. In the critical days of 1943, the rabbi was able to get his friends among the Dunovists to intervene on behalf of the Jews. . . "
The newspaper article from 1960 (
link
).
"In 1933 – 34 (while Zion was a cantor and ritual slaughterer in Sofia he was a member of the local rabbinical court) but was pulled back for various reasons. . ."
The missionaries may be right that Tsion (Zion) became a Christian, because in various missionary websites I read that he stared at the sun (this was part of that sect's practice) and had "visions." Quite possibly he went insane. The newspaper states that the Christian sect Tsion / Zion became involved with was persecuted by the Christian Church itself because it was suspected that its members prayed to and worshiped the sun. From a Bulgarian website the cult he got involved with:
"focuses on the reincarnation of souls and spirituality of objects. The members of the "White Brotherhood" perform the so-called paneurithmics dance – greeting the sun with song, music and gymnastics on a specific day in August in the region of the Seven Rila Lakes."
Link.
Furthermore this sect dabbled in the occult (strictly forbidden under Jewish law) and
"the sect believed that once in every several centuries a 'Master' was born to help men become one with the 'cosmic conscience'. Orpheus, Zarathustra, Laotse, Krishna, Buddha, Christ and Mohammed were such great Teachers" (Groueff 1987, 247). Link.
Got that? This is the man missionaries claim was the "Chief Rabbi of Bulgaria who became a Christian" joined a cult which the main Christian churches rejected as a sun worshiping cult.
According to the article the followers of this Christian cult were accused of theft and a suspicious death(s). This cult still exists today.
Link
.
To summarize so far: Tsion / Zion began his career in Sofia (Bulgaria) as a cantor and shochet (slaughterer) who got involved with a weird sect of Christians suspected of sun worship, the occult (forbidden by Jewish law), and some other very non-traditional (to Christianity and Judaism) theologies including "cosmic conscience" and "masters." Is it any wonder his sanity was questioned?

It is becoming clear that the missionary claims that Tsion (Zion) was a well respected rabbi are untrue.

Is is also becoming clear that Tsion (Zion) was never a Chief Rabbi (from the Jews), it was an honorarium from non-Jews (the Communists).

It is further clarified that Tsion (Zion) got involved in a very odd religious cult (the Dunovists) which idolized pagan gods such as Orpehus and Zarathustra as well as Jesus, Buddha and others.

This is not a "learned and respected rabbi" by anyone's definition!
"Beyond Hitler's Grasp"
by Michael Bar-Zohar (a Bulgarian Jew who survived the war and wrote this book) has more information on Tsion (Zion). Here is what he wrote:
"Rabbi Daniel Tzion was a strange figure. He was a squat elderly man with a short grizzled beard. A fearless, fiery scholar, he was a mystic and an expert on comparative theology. Rabbi Tzion was a passionate student of other religions and religious sects and had close connections with the leaders of the Dunovist sect. . . .
'Many Jewish leaders treated Rabbi Tzion with suspicion because of his mysticism and his connections with the Dunovists. Their reticence toward him had grown a year ago, when he announced that he had heard a message from G-d. . .the leaders of the Jewish community had been summoned to police headquarters to explain the behavior of Daniel Tzion. In an effort to placate the authorities, the Jewish leaders officially fired the rabbi from his position on the religious court, but this didn't cool his ardent activities against the government's policy. . .
"The king's advisor. . .suggested that the Jews organize a huge protest. . .but when the rabbi reached the central Sofia (Bulgaria) Synagogue he found the gates locked. A throng of Jews was waiting outside, blocking the street. The janitor refused to open the
synagogue, saying he had received orders not to do so. . . "
Doesn't much sound like the rabbi in charge, does it, let alone a "chief" rabbi? It also sounds as if even the Jews in Bulgaria were getting concerned about Tsion (Zion)'s mental health during the war – before he ever made it to Israel. . .
Zion claimed he had visions – he would stare at the sun (apparently that was part of the Christian sect he got involved with in Bulgaria. They were vegetarians who were into mystical stuff like staring at the sun). He had visions AFTER staring into the sun (well, who wouldn't?).
After migrating to Israel the chief rabbis of Tel Aviv Isser Y'huda Unterman and Yaakov Moshe Toledano conducted­­­­­­­­ an investigation in the case of Daniel Tsion (Zion) to determine if his "current spiritual crisis" (as they called it) was caused by his difficult condition after his arrival from Israel (details not given). In June 1950 the rabbinical court ruled that the rabbi was mentally ill, and so did not punish him or excommunicate him. Instead Zion was removed from his post and was not allowed to enter the synagogues in the city.
Some of his subsequent actions re-enforce the opinion of that Tel Aviv court:
Tsion (Zion) held services with missionaries and prayed before an ark with his head uncovered (again, not something a religious Jew would ever do).
Tsion (Zion) married a Christian, moved to Notre Dame, and then left her leaving behind a note which said "well, you are divorced."
The Davar newspaper reported, September 16, 1952, that it was investigating a Protestant radio broadcast by Tsion / Zion.

The he headline says: Investigation of a Protestant Christian Broadcast.

The article says
"The Office of Religions is now checking the background of the broadcast by Rabbi Daniel Zion who 3 years ago converted to the Protestant religion.

The particular broadcast was aired on Sunday from "Kol Yisrael" as part of the monthly broadcasts of the Protestant church.

Daniel Zion appeared in a sermon in the Hebrew language directed to the Jewish population of Israel, and called on them to convert to Christianity.

At the Office of Religions this is considered a violation of a "gentleman's agreement", according to which the broadcasts must be in the English language and, likewise, they may not contain any seductive material."
1952 is 2 years before Brown and the other missionaries say Zion / Tsion was offered a position as chief rabbi of Jaffa?
Daniel Tsion (Zion) came to believe that Jesus was the messiah.

Missionaries say that Zion / Tsion remained a "religious Jew" and refused to officially convert to Christianity.

This also seems incorrect.

A March 15, 1955 newspaper article from Ma'ariv states that Tsion (Zion) tried to open a Baptist church in Tel Aviv.
Was he insane?

Seems pretty insane to convert to Christianity while still wanting to act as a Jewish rabbi – and asking for a promotion as a chief rabbi from the Jewish courts!
The issue is not whether or not Tsion / Zion became a Christian (that seems obvious), but whether or not he was the "learned rabbi" let alone the "chief rabbi" whom missionaries tout as a shining of example of how it is "OK" for Jews to convert to Christianity.
The

missionary claims that Zion (Tsion) was learned in Judaism, that he was an "Orthodox" rabbi (in the true sense of the term) given the secular nature of Bulgaria and their non-observance are not supportable.
The Bulgarian Jews never gave Tsion a position of authority, he was given a title by the Communists.

Calling Tsion a "Chief Rabbi" is a bit like The American President naming the next Pope.

I doubt too many Christians would take that as legitimate.
Remember "Many Jews treated Rabbi Tzion (Zion) with suspicion" (in 1945). By
1946 Tsion (Zion) was removed from his position of authority as a judge in Jewish courts (a primary role of a rabbi).
By the time he moved to Israel in 1949

people who knew him described him as nervous and agitated.

Tsion (Zion) wanted to be a Christian while still acting as a Jewish rabbi – and even sought a lofty position (Chief Rabbi of Jaffa) after having shown himself to be a Christian (which is not sane behavior).
Tsion / Zion's strange behavior did not end in the 1950s.

In an August 26, 1965 newspaper article from the Ma'ariv a young woman (age 20) was spreading the news that Tsion / Zion (age 82 at the time) was himself a messiah.

The sub-headline says that the young woman left her family and moved to live in the home of the old man (Zion / Tsion).
Missionaries have a strange habit of reprinting information from other missionaries – thus details such as Zion being offered a post on a rabbinic court in Jerusalem in 1954 is repeated by Michael Brown in his book and on one missionary site after another – yet the information in this post (supported by newspaper articles of the time)

clearly shows that the man was removed from positions in Bulgaria by the Jews in the 1930s, made a puppet by Communists,

and that when he went to Israel he was likewise removed from authority in 1950 due to his mental instability (asking to be named Chief Rabbi of Jaffa while missionizing Jews to Christianity).
Do not blindly believe what you read (from missionaries or me). I have given many links on this post, including to sources in Hebrew from Israel (some in translation). Research this for yourself.
---
Powered by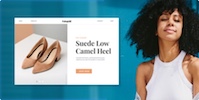 Create your own unique website with customizable templates.
Photos used under Creative Commons from symphony of love, Lawrie Cate, bschmove, Art4TheGlryOfGod, ToGa Wanderings, rottnapples, GotCredit, Israel_photo_gallery, ePublicist, KAZVorpal, jeronimoooooooo, Chajm, Kawee6281, Jim Linwood, Martin Comeau, Chajm, Hugo90, Karim D. Ghantous, Leonard John Matthews, Waiting For The Word, jumpinjimmyjava, Emma Fierberg, Abundance Thinkers, GlasgowAmateur, torbakhopper, WarmSleepy, M. Martin Vicente, slgckgc, Steven DuBois, Waiting For The Word, Soma Kondo, Themeplus, aldenchadwick, ePublicist, torbakhopper, dno1967b, Ian W Scott, Israel_photo_gallery, Ben Sutherland