The Chosen Peoples Ministry was founded in the late 19th century to target Jews for conversion to Christianity. It is still very active today and has locations in 13 countries. The "About Us" page of their website claims that "Rabbi" Leopold Cohn was their founder. Per a well researched book by a contemporary Baptist lawyer (former member of the New York Legislature) "Cohn" was a fake name, a fake rabbi, and even a fake minister (he called himself "doctor").
The author,
Alexander Bacon
, concluded that "Cohn" was actually Itzak Joszovics, an escaped criminal from Hungary who had never been a Rabbi. The title of his book exposing Cohn is:
The Strange Story of Dr. Cohn and Mr. Joszovics
. In the book Bacon quotes
testimony given by many people who knew the man in Europe where he lived as a "Mr. Joszovics" who was never a rabbi.
In 1918
The American Jewish Chronicle, Volume IV
wrote:
"The most successful of these (missionaries trying to convert Jews to Christianity) was Leopold Cohn, who is today a very rich man, and who for years has figured as an "ex-Rabbi" who has "seen the light." Cohn has often figured in the courts on various charges, which however, has not prevented him from continuing to fleece the pious. . .And now comes Colonel Alexander Bacon, a well known lawyer and author, and an enthusiast about the work of proselytism among the Jews, and exposes Cohn as the knave and scoundrel Jews have long known him to be."
The article goes on to quote from Bacon's book the following:
"for 25 years. . .with all the facts known to many people, a convincted and unrepentant felon has posed sanctimoniously and hypocritically as extremely religious, falsifying and denying his past life; falsely posing as an ex-rabbi; falsely posing as a Baptist clergyman, and piling up a fortune on the strength of his false pretenses, a fortune obtained from credulous Christians who think they are paying to support a real Mission to the Jews, conducted by a highly educated, influential, devout, converted Rabbi, who in truth, instead of being either highly educated or influential, or an ex-rabbi, was a petty farmer in Hungary of the peasant class, who kept a roadhouse or saloon in connection with his farm, until he committed forgery in order to steal a neighbor's farm; was convicted; fled to America; changed his name, and took up the "profession" of a sanctimonious convert to Christianity."
At the bottom of this post is a partial list of the people who testified against Cohn / Joszovics as recorded in Bacon's book. The witnesses knew Joszovics in Hungary. People who knew the man reported that "Cohn" was never a rabbi, and was expelled from a Jewish school as a young teenager (never becoming a rabbi).
The Christian lawyer (Bacon) had letters from Rabbis from Europe who all swore that Joszovics / Cohn was never a rabbi. I know some modern sources say "who knows" if Cohn was a rabbi or if he was Joszovics, a scam artist. . . but given the sheer number of people in the book who testified against him I side with Bacon -- who was a religious Christian who felt that Cohn was just a scam artist bilking the Christians.
Bacon had no problems with trying to convert Jews to Christianity. He was a Baptist himself! His issue was with Cohn / Joszovics who he perceived as a fraud out to bilk Christians out of money.
Here is a partial list of information given in the book by various people who testified in multiple court cases:
Alexander Neuowich, born in Hungary. Became a Christian (Baptist) in America. Knew Joszovics and knew he'd been convicted of a crime and ran away.
Israel Neuowich (his son, local deputy judge) born 1881.

No family in Berezna was named Cohn or Kahn.

He knew Izsak Leib Joszovics' brother in law Jacob Hoffman who went to prison for forgery.

In 1892 Neuow3ich left Berezna and came to America in 1902. He visited Cohn bringing messages from Cohn's sister, Mrs. Rose Joszovics Simionovits of Berezna.
Phillippe Spievacque, Jew from Warsaw, convert to Christianity, got a copy of the Hungarian court record against Joszovics and made it public.
Cohn's own lawyer (Mr. DeGraffeuried) said "we all agree to that, that he (Cohn / Joszovics) is not a rabbi. . . and we never said he was a rabbi."




Yet, if you check the Chosen Peoples' Ministries "About Us: History" page even today you will see that they still claim that their founder, Cohn (Joszovics) WAS a rabbi, even though the man's own lawyer admitted that he was not a rabbi and had never been a rabbi.
To continue the list of witnesses from Bacon's book:
Bernard Joseph (born with the name Joszovics) said his father was the brother of "Leopold Cohn."
Isaac Fox from Hungary also knew Joszovics in Hungary. "Was he a rabbi in Hungary?" "No sir." "What was his business?" "a saloonkeeper."
Leopold Scroeter from Hungary went to school with Joszovics and said Joszovics / Cohn was expelled from school around 14 / 15 years old. Scroeter reported that Cohn / Joszovics was never a rabbi.
Cylain Leib Schroeter, from Hungary. He went to school with Joszovics. He was not a rabbi, he was expelled, he was thrown out.
Affidavit of Moses Moskowitz, of Hungary. Knew Joszovics and he was not a rabbi. He knew every rabbi in the state of Maramaros (Hungary) where they lived. Joszovics ran a saloon. He was known as being a swindler and was convicted of forging a deed, and ran away.
Lena Dime, an 18 year old Cohn said he would marry (he was married at the time) also spoke against him.
Rabbi Philip Klein, rabbi in New York in 1892. Cohn had claimed he met Klein when he first came to America and that Klein offered him a pulpit in Philadelphia. Klein denied ever meeting Cohn (or Joszovics) and never received a letter of introduction about him from Hungarian rabbis.
Cohn claimed that one rabbi in Hungary gave him a letter stating he was educated enough to be a rabbi. He says he was a rabbi in Hungary for some time. Yet in Hungary (at that time) it took a Beit Din of three rabbis to confer a semicha (ordain a rabbi). One rabbi couldn't do it by himself.
Cohn never produced a letter or any other written proof that he had ever been a rabbi.
Samuel Bettelheim, a Rabbi in Hungary, supplied Bacon with information on the rabbinical standards in Hungary and also informed him that for 50 years there was no record of a Leopold Cohn or Izsak Joszovics ever officiating as a rabbi in the county of Maramaros in Hungary. A copy of the letter is found in the book.
The Supreme Court, Appelate Division has information on one of the cases available online.
Link
. The case was held in the Supreme Court (state of New York) between Alexander H. Neuowich, Plantiff against Leopold Cohn, Defendant. The case was dismissed, but there are some interesting quotations in the document.
"Izsak Joszovics was born in Berezna, Maramaros, Hungary, in about 1862. . . When about thirty years of age, Izsak Joszovics was convicted of forgery and sentenced to three and one half years in prison and a fine of 500 gulden. The case was appealed, but when the conviction was affirmed Izsak Joszovics could not be found. . .

""Izsak Joszovics fled to the United States; changed his name to Leopold Cohn; pretended to have been a rabbi in Hungary; was "converted" to Christianity; became "missionary to the Jews" and has, as such, accumulated a large fortune in real estate and personal property. . . He has made money out of his "conversion" and seems to have an insane desire to have people arrested, especially those who knew him in Hungary. . ."
The book includes court records, court testimony and supporting documentation from people who knew Joszovics in Hungary and America as well as Rabbis from Hungary who swore he had never been a rabbi there. The book is free on
Google books
. Cohn denied the claims of these many people, and even today the Chosen Peoples' Ministry touts him as a former Orthodox Rabbi. But ask yourself: why would a respected Christian lawyer who was a strong believer in evalenglizing Jews go to such trouble to expose Cohn as Joszovics if it were not true?
---
Powered by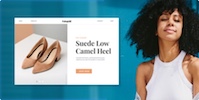 Create your own unique website with customizable templates.
Photos used under Creative Commons from symphony of love, Lawrie Cate, bschmove, Art4TheGlryOfGod, ToGa Wanderings, rottnapples, GotCredit, Israel_photo_gallery, ePublicist, KAZVorpal, jeronimoooooooo, Chajm, Kawee6281, Jim Linwood, Martin Comeau, Chajm, Hugo90, Karim D. Ghantous, Leonard John Matthews, Waiting For The Word, jumpinjimmyjava, Emma Fierberg, Abundance Thinkers, GlasgowAmateur, torbakhopper, WarmSleepy, M. Martin Vicente, slgckgc, Steven DuBois, Waiting For The Word, Soma Kondo, Themeplus, aldenchadwick, ePublicist, torbakhopper, dno1967b, Ian W Scott, Israel_photo_gallery, Ben Sutherland