Some missionaries claim that Rabbis have no authority. These are the same people who seem to think that rabbis appeared one day, fully formed -- a bit like the Greek goddess Athena who was born an adult woman from the head of Zeus.
Just where do they think rabbis came from? Thin air?
But I digress. . . Only priests, the missionaries say, had authority. (They seem to be unaware that Jewish priests still exist). . .
These uneducated missionaries reason that only the priests had authority to teach or to make legal decisions.
This is an out and out lie, easily disproved by reading the bible.
Members from all the tribes have always been the shepherds, judges and leaders of the Jewish nation.
Let's just name a few:
Moses was not a priest (tribe of Levi, but not a priest)
Joshua was not a priest (tribe of Ephraim)
King Saul was not a priest (tribe of Benjamin)
King David was not a priest. (tribe of Judah)
King Solomon was not a priest (tribe of Judah)
Isaiah (tribe of Judah)
Amos (tribe of Judah)
Zechariah (tribe of Judah)
Those are just a few, to point out that the priestly role did not make them the sole teachers or judges of the Jews, let alone our rulers. Rabbis are mentioned in the Torah (just not by that term) – they are the judges and the teachers (just as they are today). They were the men Moses told you to listen to! The system of justice (rabbis are judges), then as now, follows the mitzvot (the "do" and "do not" rules) in the Torah -- this includes how courts are established and how they "operate." The Jewish system of judges began under Moses. Read Sh'mot (Exodus) chapter 18:
"'Whenever they have a problem, they come to me. I judge between man and his neighbor, and I teach G-d's decrees and laws.'.
(remember -- Moses was NOT a priest).
. . But you must [also] seek out from among all the people capable, G-d-fearing men - men of truth, who hate injustice. You must then appoint them over [the people] as leaders of thousands, leaders of hundreds, leaders of fifties, and leaders of tens. 'Let them administer justice for the people on a regular basis. Of course, they will have to bring every major case to you, but they can judge the minor cases by themselves. They will then share the burden, making things easier for you. If you agree to this, and G-d concurs, you will be able to survive. This entire nation will then also be able to attain its goal of peace.'" Sh'mot / Exodus 18:16-23.
From the time of Moses to today there have been Rabbis (teachers / judges) from all the tribes who teach and mete out justice. Every single generation from Moses to today had judges / teachers who have maintained the Torah and Jewish law. There has never been a break in that chain. That is right, "Rabbinical Judaism" has been handed down לדור ודור / l'dor v'dor (from generation to generation).
Missionaries insist that only the priests can teach? Someone better tell G-d:
"'[G-d] also gave to him and Oholiav son of Achisamakh, of the tribe of Dan, the ability to teach [others]."
Sh'mot / Exodus 35:34
.
Moses said to the Jews (not just the priests):
"Now, Israel, listen to the rules and laws that I am teaching you to do, so that you will remain alive and come to occupy the land that G-d, L-rd of your fathers, is giving you. . .Teach your children and children's children. . ."
D'varim / Deuteronomy 4:1-9
.Moses told the entire nation to teach Torah -- not just the priests.
​
Some missionaries seem to think that the priests (kohanim) "ran things." This is biblically and historically inaccurate (the priests did not run the Sanhedrin). . . All the tribes were represented in the government, and in the judicial system – as is clearly described in the bible itself. Judaism, Jews observant to the mitzvot in the Torah, have been handed down l'dor v'dor (from generation to generation) from the first Jews to the Jews of today. We actually have
lists
naming the leaders in each generation. . .
So, when someone tries to tell you that the Rabbis changed the "law" (Torah) or invented things, re-read this post. Do a little reading of history for yourself. Lies work only when the truth remains untold.
---
Powered by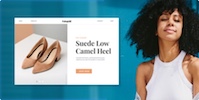 Create your own unique website with customizable templates.
Photos used under Creative Commons from symphony of love, Lawrie Cate, bschmove, Art4TheGlryOfGod, ToGa Wanderings, rottnapples, GotCredit, Israel_photo_gallery, ePublicist, KAZVorpal, jeronimoooooooo, Chajm, Kawee6281, Jim Linwood, Martin Comeau, Chajm, Hugo90, Karim D. Ghantous, Leonard John Matthews, Waiting For The Word, jumpinjimmyjava, Emma Fierberg, Abundance Thinkers, GlasgowAmateur, torbakhopper, WarmSleepy, M. Martin Vicente, slgckgc, Steven DuBois, Waiting For The Word, Soma Kondo, Themeplus, aldenchadwick, ePublicist, torbakhopper, dno1967b, Ian W Scott, Israel_photo_gallery, Ben Sutherland