Missionaries, who are usually ignorant as to what the Talmud is and is not, often cite things out of context and claim the Jews have changed Judaism based on their ignorance. By misusing Jewish sources they do not understand missionaries will "paint the picture" that:
Jews think they are superior to G-d;
The Talmud is holier than the bible (T'nach);
Jews have "changed" the bible and are evil.
​
One such "proof" given by the missionaries is to reference
Bava Metzia 59a
and
59b
, also known as "the oven of Akhnai" or the rabbis doing something opposite to what G-d wants them to do (and the missionaries will quote "my sons have defeated me"). Michael Brown, an apostate Jew who became a Christian as a teenager, but who presents himself as an expert on all things Jewish, wrote: "In many cases, the Talmudic interpretation of the Scriptures contradicts the plain sense of the Torah. For a famous example, see B. Bava Metzia 59b, which changes the meaning of the end of Exodus 23:2. If you are a student of the Talmud, you know that this is common, even in legal interpretations."
Brown even has a video where he repeats the same claim regarding
Bava Metzia 59a
and
59b
. The video is entitled
Bava Metzia: Can a majority of rabbis overrule the voice of G-d?
Brown is totally distorting the facts. What he claims is a total distortion and fabrication of the facts.
Brown (and other missionaries) present this story as if it were the rabbis believe they can overrule G-d -- as if the rabbis are so arrogant that they believe they can ignore and even reverse the bible. Re-read Brown's quote if you find this hard to believe.
​Now, given that Brown turned to Christianity after a drug and crime filled youth (from the age 14 per his "personal testimony") perhaps Brown is simply ignornant of the basics of Torah and Talmudic studies and is innocently misleading his readers -- or possibly Brown set out to deceive innocent Christians -- I neither know or care if he is innocent or not, but his quote is as wrong as wrong can be.
Odds are for Brown it is a lack of Jewish education. In his personal testimony Brown says he grew up in a Conservative Jewish home, but "In 1969, at the age of fourteen, when I was asked if I wanted to try smoking pot, I was only too happy to oblige. Soon I tried smoking hash too. But neither one had any effect on me. So I tried harder drugs until I started using ups, downs, and LSD. "But I'll never do anything worse than that," I thought. Yet I was deceived. Soon I starting using speed, then I started shooting speed. (Of course, I had been sure I would never put a needle in my arm!). Then, I got the opportunity to try heroin. I loved it! I was fifteen years old. , ,
"For fun, my friends and I even broke into some homes and a doctor's office. We experimented with the drugs we found and almost killed ourselves."
One year later (age 16) he was a Christian.
So when did Michael Brown, as a Jew, become learned in Judaism?
Never.
Brown had a very limited Jewish education, very likely no Talmudic study (rare in Conservative Judaism, especially with children) let alone his drug filled teen years. His education is all at the hands of Christians and secular studies (languages, not Talmud). . . R' Moshe Shulman has debated Brown and has written about his lack of Jewish understanding -- a good article to begin with is his
Who is Dr. Brown and Why Spend so Much Time on Him?
This post is not about Brown, but he is a perfect example of how uneducated missionaries misuse Jewish sources, in this case
Bava Metzia 59a
and
59b
. His assertions regarding
Bava Metzia
are found on numerous missionary cites, quoted as "fact" -- including on the Chosen Peoples Ministry site, so this distortion is no small thing to be ignored.
Bava Metzia 59a
and
59b
is referenced by Brown (and other missionaries) without being quoted, or it is partially quoted without the surrounding context. Without the quote -- or even worse, only partially quoted, the passage is meaningless as missionaries portray it.
​First one must know what the Talmud "is" and what part of the Talmud one can find this story (and it IS a story, not fact or law).
The Talmud (there are actually two Talmuds -- Jerusalem and Babylonian) consists of two main concepts: the מִשְׁנָה / Mishna -- which was created to be a "cheat sheat" for a learned person -- the writing was kept to a minimum and meant only to serve as a aid to faltering memories who were taught to memorize the oral mitzvot.
The second part of the Talmud are discussions around the Mishna's teachings. These discussions may discuss the finer points of Jewish law (
מִדְךְשׁי
הֲלָכָה / Midrash Halacha
), but there are also stories and humor as well. This
מִדְרַשׁ־אַגָּדָה / Midrash Aggadah
-- which means telling a story.
מִדְרַשׁ־אַגָּדָה / Midrash Aggadah
is not prophecy or meant to be taken literally. . . a word or sentence is lifted from the bible to make a moral point. However, prophecy is NEVER based on these flights of fancy.

You guessed it,
Bava Metzia 59a
and
59b
, also known as
תנור של עכנאי /
"the oven of Akhnai", was a story --
מִדְרַשׁ־אַגָּדָה / Midrash Aggadah
-- not something to be taken literally -- which is how the missionaries present it to their unlearned (in Torah and Talmud) audience.
This is wrong, and it is deceitful. Whether or not the missionaries misusing this passage realize they are distorting it is open to question. Most of them probably do not know anything about the Talmud or Judaism let alone
מִדְרַשׁ־אַגָּדָה / Midrash Aggadah
.
G-d has told us in the Torah to establish courts and to listen to the decisions made by the judges.
G-d put the authority of deciding legal issues in the hands of mortal man -- judges because the Torah was made for us in this world and we are co-creators -- that is the entire reason G-d created us.
In
Bava Metzia 59b
G-d is speaking (in
מִדְרַשׁ־אַגָּדָה / Midrash Aggadah
, so not meant to be taken literally) and saying proudly 'My sons have defeated Me, My sons have defeated Me." -- the judges He put in place are not afraid of making decisions.
In the story (and it IS a story) G-d agrees with R' Eliezer on the halacha (law) -- but the majority of the Rabbis have a different ruling.
The Rabbis argue that in a court of law "majority rules" -- and this is G-d's own ruling. Far from showing the Jews are more powerful than G-d, the Rabbis prove to G-d that they are obeying His mitzvot by coming to a majority judicial ruling as He decreed. The missionaries distort the idea that to follow G-d we must use the brains He gave us -- not to disobey Him, but to follow His instructions. Remember that Michael Brown (the apostate Jew missionary) said "
which changes the meaning of the end of Exodus 23:2."
? The opposite is true.
Sh'mot / Exodus 23:2
in the bible tells us that we are to rule according to the majority, and be carefull: "Do not follow the majority to do evil. Do not speak up in a trial to pervert justice. A case must be decided on the basis of the majority." Two judges are not enough to have a majority (one might have a "tie"). This is why all Jewish courts (including the minor Sanhedrins and Great Sanhedrin) were uneven numbers of 23 and 71. . .
Jewish courts do not use juries -- each court has multiple judges. The smallest courts have three judges, and our sages tell us that, a Jewish court can not rule against a defendant by a majority created by one judge. In death penalty cases a court had to have at least 23 Judges, sitting in the לִשְׁכַּת הַגָּזִית lishkat hagazit ("Chamber of Carved Stone") in the Temple. If all the judges voted "guilty" or even all but one voted "guilty" the accused was set free. There had to be at least two judges voting for innocent for a man to actually be condemned to death. (again, referencing back to
Sh'mot / Exodus 23:2
). Missionaries make claims that are simply unsupportable based both on Jewish law and Jewish history. Michael Brown's claim that
"
which changes the meaning of the end of Exodus 23:2"
is completely false.
That in itself is explicit proof that in the case of the oven the law was in accordance with the consensus of Sages.
---
Powered by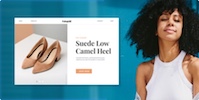 Create your own unique website with customizable templates.
Photos used under Creative Commons from symphony of love, Lawrie Cate, bschmove, Art4TheGlryOfGod, ToGa Wanderings, rottnapples, GotCredit, Israel_photo_gallery, ePublicist, KAZVorpal, jeronimoooooooo, Chajm, Kawee6281, Jim Linwood, Martin Comeau, Chajm, Hugo90, Karim D. Ghantous, Leonard John Matthews, Waiting For The Word, jumpinjimmyjava, Emma Fierberg, Abundance Thinkers, GlasgowAmateur, torbakhopper, WarmSleepy, M. Martin Vicente, slgckgc, Steven DuBois, Waiting For The Word, Soma Kondo, Themeplus, aldenchadwick, ePublicist, torbakhopper, dno1967b, Ian W Scott, Israel_photo_gallery, Ben Sutherland