Jews for Jesus uses the description "Moshe Kohen, a 15th-century rabbi in Spain" for a person most missionaries name as "Rabbi Moshe Kohen "Ibn Crispin" of Cordova, Spain." The quote given is "This passage, the commentators explain, speaks of the captivity of Israel, although the singular number is used in it throughout. Others have supposed it to mean the just in this present world, who are crushed and oppressed now…but these too, for the same reason, by altering the number, distort the verses from their natural meaning. And then it seemed to me that…having forsaken the knowledge of our Teachers, and inclined "after the stubbornness of their own hearts," and of their own opinion, I am pleased to interpret it, in accordance with the teaching of our Rabbis, of the King Messiah."
In his second volume of Answering Jewish Objections to Jesus, Michael L. Brown wrote "other significant commentators interpreting this key passage with reference to the sufferings of Messiah son of David include Rabbi Moshe Kohen Ibn Crispin (or Ibn Krispin)"
Ibn Crispin was not a significant commentator -- indeed when missionaries began quoting him we Jews had to research this obscure figure to even discover who he might have been!
There is no evidence that "Ibn Crispin" (14th century, not 15th) was a rabbi.
Michael L. Brown, apostate missionary, when confronted with this reality, admitted that Ibn Crispin was not a significant commentator and stated (on the Messiahtruth forum in the early 2000s) that he was going to make sure he changed his book to reflect this error in the next edition.
Ibn Crispin was a follower of the Muslim philosopher

Abu al-Walid Muhammad ibn Ahmad ibn Rushd, better known in the Latin West as Averroes. The image is a picture of Averroes.

The scribe for Ibn Crispin wrote: "Says Sa'adyah (Ibn Danan), the scribe, "I have here transcribed an exposition of this Parashah: perhaps an answer may be found in it against the heretics who interpret it of Jesus." Read Ibn Crispin's comments about Christianity (some of which are given below) to understand his refutation of Jesus as the messiah.
Yet again the missionary source is the 19th century Christian book
The 53rd Chapter of Isaiah According to Jewish Interpreters
by Driver and Neubauer which is discussed in
this blog post
. Note that the missionaries do not quote Ibn Crispin's assertions that Isaiah 53 e is not about Jesus let alone that he was most probably not a rabbi -- but was a poet and philosopher specializing in a Muslim philosophy!
It took days (weeks) of research to find out that Ibn Crispin was a philosopher. "Ibn Crispin" was a title -- the man's real name was Moshe Cohen. He was a Yeminite poet who lived in the 14th century.
Yes, that is right.
A poet.
Ibn Crispin was also a mystic.
Taking his writings as literal considering he was a mystic and poet is a flagrant missionary slight of hand and distortion.
Ibn Crispin's most famous book was "Sefer ha-Musar" which had major Averroistic themes. (The main concept was the marriage of religion and philosophy).
So Ibn Crispin was a mystical thinker using allegory and trying to quote him as if he is making psh'at (literal interpretation). If you can read French I highly recommend you read) 'A propos de l'Averrosme juif' (On Jewish Averroism), by Vajda, G. (1952).
Averroes
(for those unfamiliar with him) was a MUSLIM philosopher of the 12th century named Abu'l-Walid Ibn Rushd. He came from Cordova (same as Ibn Crispin).
Averroes
tried to reconcile Aristotle's theories with Islam. His work was translated into Hebrew and it influenced a whole generation and Moshe Ibn Crispin was one of the MOST influenced.
Missionaries (like Michael Brown) who hold Moshe Cohen, aka Ibn Crispin, up as some great rabbinical source to "prove" that "the rabbis" relate the suffering servant in Isaiah 52-53 to the messiah (and not Israel) is far from the mark. Ibn Crispin was an obscure poet and a philosopher who followed a Muslim's teachings. This is an instance of missionaries taking the words of a Jew as "Jewish teaching" -- when nothing could be further from the truth.
Still, let's quote part of the lengthy entry from "Ibn Crispin" in the Driver and Neubauer book -- the quotes the missionaries either gloss over or do not quote: "
My servant
. . . in each (case it is used in scripture) it is plainly applied to the sons of men born of human parents. . . the expression cannot possibly be applied to the substance of the Creator himself, as is done by our opponents in their theory of the trinity, according to which, this man was of the substance of the Creator. . .
"For they (the Christians) hold that the whole (G-dhead) is of one substance, but that it is divided into three persons, the father, the son and the spirit, that the son took flesh and came down to the earth: now even granting all of this, which, though it is impossible to speak about, still less to conceive, you nevertheless maintain, how could he describe himself as 'my servant,' i.e. as one who devoted himself to serve 'me,' i.e. to serve himself? since, for a man to be called his own servant is a palpable absurdity. . .
"
He shall be high, etc.
These words afford likewise an answer to our opponents (the Christians); for they refer exclusively to the future. The prophet says, 'He will be high and exalted, and lofty exceedingly;' and this language clearly cannot be applied to G-d; for how could it be said of Him that, like a mortal man, he will at some future time be high and exalted, as though He had not been so before? Yet if G-d is G-d He is the same in the past as He will be in the future.
"If, now, they (the Christians) say that the word servant denotes the flesh in which He became incarnate in the world. . . but during the whole time that he is reported to have been incarnate (as Jesus), we do not find that exaltation or supremacy ever fell to his lot, even to the day of his death. . ."
---
Powered by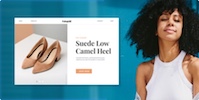 Create your own unique website with customizable templates.
Photos used under Creative Commons from symphony of love, Lawrie Cate, bschmove, Art4TheGlryOfGod, ToGa Wanderings, rottnapples, GotCredit, Israel_photo_gallery, ePublicist, KAZVorpal, jeronimoooooooo, Chajm, Kawee6281, Jim Linwood, Martin Comeau, Chajm, Hugo90, Karim D. Ghantous, Leonard John Matthews, Waiting For The Word, jumpinjimmyjava, Emma Fierberg, Abundance Thinkers, GlasgowAmateur, torbakhopper, WarmSleepy, M. Martin Vicente, slgckgc, Steven DuBois, Waiting For The Word, Soma Kondo, Themeplus, aldenchadwick, ePublicist, torbakhopper, dno1967b, Ian W Scott, Israel_photo_gallery, Ben Sutherland