A few days ago I posted a study of #145 on the list of missionary claims that Jesus fulfilled 365 prophecies. This claim is tied to a missionary favorite:
T'hillim / Psalm 110:4
has
"The L-rd has sworn, and He will not relent, you are a priest forever, a rightful king (מַלְכִּי־צֶ֙דֶק֙) by my decree."
In that post I explained that "Melchizedek" is not a name, but it is rather a description (a king of righteousness). Many Jewish names in the T'nach are descriptions -- indeed when G-d changes Jacob's name from Jacob (which means "holder of the heel, i.e. a follower" -- Jacob was born the second twin, holding the heel of his brother Esau) to Israel. The name Israel -- implying a
שָׂר /
sar – a cheif, prince or ruler -- a leader of others: "for you have striven with an angel and with men and you have persevered" (
B'reshit / Genesis 32:29
). אֵל / El means mighty or powerful, but
אֵל / El is often translated as "G-d", and אֵל / El is often used as a name (description) of G-d by itself or as part of other words (e.g. elohim). The name Israel means a prince of G-d or a divine master. . . but G-d does not actually "change" Jacob's name to Israel -- he is called by both names, because each name defines a different aspect of the man. . .

Thus "names" in the bible are descriptions not mere "labels."
Yet in
B'reshit / Genesis
we are told "מַלְכִּי־צֶ֙דֶק֙ / Malkhi-tzedek / a king of righteousness, king of Salem brought forth bread and wine. He was a priest to God, the Most High."
The missionary posted a message on my Facebook stating that "the rabbis even say this is about the messiah" (that Melchizedek is a name and is a prophecy about the messiah). I do not allow misleading missionizing on my page, but do want to explain the error of this statement.
This blog has spent some time discussing the
Missionary Misuse of Jewish Sources
. Most missionaries have been lied to themselves and they repeat these lies, through ignorance. There are modern missionaries, such as Michael L. Brown (an apostate Jew who was a secular Jew who, as a teenager, got into drug use and worse. He became a Christian in his teens, but because he was born a Jew many Christians think he is knowledgable. To compound this error Brown himself has written many books as if he is an expert, with titles often begining "Answering Jewish Objections").
The missionary on Facebook stated that the Talmud states that "Melchizedek is about the messiah.
" The msisionary did not cite a passage, but that is immaterial.

This claim stems from
missionaries quoting a source they do not understand -- midrash aggadah. The Talmud explains how to perform various mitzvot (commands). For example, the Torah tells us that we must butcher animals as G-d explained to us -- but the how is not mentioned. The "how" is explained in the Mishna, which is where the explanations were written down. The second part of the Talmud is called the Gemara. The second half of the Talmud is the Gemara. (So Mishna + Gemara = Talmud). For a 300 year period ending in 500CE the Amoraim in Babylon and Jerusalem set about analyzing and commenting on Mishna. But Gemara is not limited to just analyzing Mishna. It goes into some oral law that was not included in the Mishna (Tosefta).
Missionaries will take quotes from the Gemara -- which includes discussions, humor, legal debate, and even stories (tall tales). Quoting these to prove something is beyond ridiculous.
The Ramban explained to the King of Aragon in the 12th century:
"We have a third book called Midrash, meaning sermons. It is just as if the bishop would rise and deliver a sermon, and one of the listeners whom the sermon pleased recorded it."
(Disputation at Barcelona).
Missionaries are trying to take "sermons" and claim that they are somehow "proof" of some point.
Encyclopedia Judaica explains it well "The aggadah comprehends a great variety of forms and content. It includes narrative, legends, doctrines, admonitions to ethical conduct and good behavior, words of encouragement and comfort, and expressions of hope for future redemption. Its forms and modes of expression are as rich and colorful as its content. Parables and allegories, metaphors and terse maxims; lyrics, dirges, and prayers, biting satire and fierce polemic, idyllic tales and tense dramatic dialogues, hyperboles and plays on words, permutations of letters, calculations of their arithmetical values (gematria) or their employment as initials of other words (notarikon) – all are found in the aggadah. . .Systematic philosophies or theological doctrines are not to be found in the aggadah."
Prophecy, which is what missionaries claim "Melchizedek" as Jesus to be, must always be based on the plain meaning.
אֵין מִקְרָא יוֹצֵא מִידֵי פְשׁוּטוֹ -- in English this would be
"A verse cannot depart from its plain meaning."
(Treatise Shabbat 63a, TreatiseY'vamot 11b, 24a; quoted by Rashi at B'réshıt / Genesis 15:10, 37:19, Sh'mot / Exodus 12:2).

Thus a missionary pointing to something some obsure rabbi said (speaking in homily or even poetry), or a funny discussion in the Talmud, and try to say it supports their prophetic concepts of Jesus are a non-starter. Prophecy is always based on the plain meaning, not on interpretation.
---
Powered by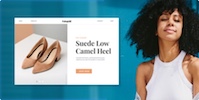 Create your own unique website with customizable templates.
Photos used under Creative Commons from symphony of love, Lawrie Cate, bschmove, Art4TheGlryOfGod, ToGa Wanderings, rottnapples, GotCredit, Israel_photo_gallery, ePublicist, KAZVorpal, jeronimoooooooo, Chajm, Kawee6281, Jim Linwood, Martin Comeau, Chajm, Hugo90, Karim D. Ghantous, Leonard John Matthews, Waiting For The Word, jumpinjimmyjava, Emma Fierberg, Abundance Thinkers, GlasgowAmateur, torbakhopper, WarmSleepy, M. Martin Vicente, slgckgc, Steven DuBois, Waiting For The Word, Soma Kondo, Themeplus, aldenchadwick, ePublicist, torbakhopper, dno1967b, Ian W Scott, Israel_photo_gallery, Ben Sutherland