It strikes me as funny that while most missionaries are "sola scriptura" (and don't "believe" in the Talmud or the rabbis) they are more than happy to quote Jewish sources when they think they can use them to "point" to Jesus perceived to be in some Jewish source. There are even some missionaries who specialize in distorting Jewish sources.
The latest blog post focuses on how missionaries misuse Jewish sources (either through ignorance or deception I cannot say). Through the use of a specific example I show how easily a Christian can be misled by missionaries who purport to be expert on Judaism, but in reality distort it.
Rosh HaShanah (the head of the year) has just passed, and not surprisingly missionaries are trying to link Jesus to the holy day. One site even claims that
the High Holiday prayer book (
מחזור /
Machzor) not only "points" to Jesus, but even claims that there is a prayer that mentions Jesus by name (the name being used being "Yeshua").
There is no prayer in that machzor as claimed by the missionaries.
There
is
a poem (not a prayer) -- a silent meditation (it is not read out loud) which mentions a man named
יֵשֽׁוּעַ/ Yéshu'a --
but what ultimate gall for a missionary to claim that this person is the Christian "Jesus"!
The name יֵשֽׁוּעַ / Yéshu'a was highly unlikely to be the Hebrew name of Jesus. There are no Hebrew copies of the Christian bible from ancient times -- everything we have is in Greek. The Greek name for Jesus in the early papyri was
Ἰησοῦς / Iesous.
Ἰησοῦς / Iesous would not be translated as יֵשֽׁוּעַ / Yeshu'a. The closest iterationn would be יֵֽשׁוּ / Yéshu.
Why don't missionaries want Jesus' Hebrew name to be
יֵֽשׁוּ / Yéshu? They have been told that
the
name יֵֽשׁוּ / Yéshu insults Jesus. It does not, and quite a few Jewish men have been named יֵֽשׁוּ / Yéshu. The name
יֵשׁוּ
/
Yéshu
appears in the Babylonian Talmud nine times.
The Greek names given for Jesus do not represent the Hebrew form
יֵשֽׁוּעַ
Yéshu'a because that form would transliterate into "Jesuas," not Jesus. Jesuas is not a name used for Jesus -- meaning
יֵשֽׁוּעַ Yéshu'a is simply made up and doesn't fit the known early Greek names for Jesus.
I recommend reading
"The Yeshua Name Game"
by UriYosef for more information on how missionaries have tried to invent a Hebrew name for Jesus.
Even if יֵשֽׁוּעַ / Yéshu'a had been Jesus' Hebrew name (highly unlikekly) what makes a missionary jump to the conclusion that the
יֵשֽׁוּעַ / Yéshu'a mentioned in a poem (not a prayer) in the Rosh HaShanah prayer book refers to Jesus? Do missionaries automatically think that every use of the name "Joseph" in the Christian bible is really referring to Joseph Smith of Mormon fame? I highly doubt it! Yet, missionaries make ridiculous claims that a Hebrew name can only possibly mean Jesus?
How about the poem itself? It is fairly obscure and is only found in a few machzorim (High Holy Day prayer book). The poem is mystical in nature and harks back to a desire to once again have a Temple in Jerusalem. Poems are not generally considered "literal," yet missionaries try to latch on to this particular poem because it has the name יֵשֽׁוּעַ / Yéshu'a in it.
So if this poem isn't about Jesus, who is the
יֵשֽׁוּעַ / Yéshu'a mentioned in it?
A biblical high priest.
יֵשֽׁוּעַ / Yéshu'a is
a kohen gadol (high priest) who is mentioned in the T'nach (Ezra and Zechariah). Yet simply because the name sounds similar to the recently "made up" Hebrew name for Jesus the missionaries have plastered this poem all over the interent. Do a search for yourself on "yeshua" and "rosh hashana prayer." Quite a few entries pop up claiming that "Jesus is mentioned on Rosh HaShanah"! Just how many people do you think have had that name through the ages (it is an abbreviation of the name "Joshua").
Hebrew readers may want to read this
article by Dr. Yehuda Liebes
.
The Artscroll Rosh HaShanah Machzor translates the phrase as "
Yéshu'a
[the Kohen Gadol] minister of the Inner Chamber."
The poem in the machzor (high holy day prayer book) is found at point when the shofar (ram's horn) is blown, and a time when verbal prayers are not allowed. Speech of any type is forbidden during this time in the service. The
Ga'on of Vilnius
stated that while this passage was appropriate for silent meditation it was not to be read out loud (as a prayer). Here is a translation:
"…sound be embroidered into the [heavenly] curtain by the appointed angel [טרטיא"ל], just as You accepted prayers through Elijah, who is remembered for good; יֵשֽׁוּעַ/ Yéshu'a (Ben (son of) Yehozadak), minister of the Inner Chamber; and the ministering angel [מט"ט]; and may You be filled with mercy upon us. Blessed are You, Master of Mercies."
Rosh HaShanah Machzor, Rabbi Joseph B. Soloveitchik, K'hal Publishing
,pg. 449.
The passage in the machzor (mystical in nature and read silently while the shofar is blown) mentions Elijah (the prophet) and two others, one of whom is יֵשֽׁוּעַ / Yéshu'a -- a kohein gadol (high priest) mentioned in the books of Ezra and Zechariah.
Yéshu'a (Ben (son of) Yehozadak -
(transliterated also as Jeshua) was the High Priest at the time of the rebuilding of the Temple and together with Zerubavel led the people who returned to Israel from Babylon.
Link
.
Why do missionaries assume that every person named "Joshua" in history must be the Jesus of their religion?
For further information about this poem read Menashe Walsh's blog post (
link
). He writes
"Yeshua ben Yotsadak. . . was the High Priest at the time of the rebuilding of the 2nd Temple and together with Zerubavel led the people who returned to Israel from Babylon."
This is much ado about nothing, and just more proof that missionaries just love to distort Jewish teachings (either from ignorance, repeating something some other missionary said without researching the facts or outright lies).
---
Powered by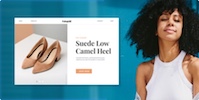 Create your own unique website with customizable templates.
Photos used under Creative Commons from symphony of love, Lawrie Cate, bschmove, Art4TheGlryOfGod, ToGa Wanderings, rottnapples, GotCredit, Israel_photo_gallery, ePublicist, KAZVorpal, jeronimoooooooo, Chajm, Kawee6281, Jim Linwood, Martin Comeau, Chajm, Hugo90, Karim D. Ghantous, Leonard John Matthews, Waiting For The Word, jumpinjimmyjava, Emma Fierberg, Abundance Thinkers, GlasgowAmateur, torbakhopper, WarmSleepy, M. Martin Vicente, slgckgc, Steven DuBois, Waiting For The Word, Soma Kondo, Themeplus, aldenchadwick, ePublicist, torbakhopper, dno1967b, Ian W Scott, Israel_photo_gallery, Ben Sutherland