A missionary wrote to me (to prove that you need blood to atone for sins) "
G-d required every Jew to be under the blood in Moses day.....when they applied it to the door.... It wasn't based on big sins or little sins....
"
There is not one verse in the T'nach which teach this missionary doctrine.
Not one.

So let us examine this missionary's argument.

The missionary is referring first of all to the "blood of the covenant" mentioned in Sh'mot / Exodus 24:8 (I really wish missionaries would just ONCE give the reference, but they never do!).

He also mentions the Paschal
שֶׂה (seh) – a young goat (usually) or lamb is killed and eaten as a celebration of freedom from slavery.


Neither of those two "examples" had anything to do with sin, let alone with atonement of sins! In Sh'mot / Exodus 24:8 says "
And Moses took the blood and sprinkled [it] on the people, and he said, "Behold the blood of the covenant, which the L-rd has formed with you concerning these words." This blood was a confirmation of the covenant G-d renewed with the Jewish people at Mount Sinai.
Moses took half of the blood of the sacrifices in basins and pours the other half of the blood of the sacrifices on the altar (perhaps sprinkling the elders as well -- some Christians say all the Jews were "sprinkled" with the blood, but there would not have been enough blood to sprinkle 3 million people!).
Do you see any mention of sin?

Me neither.

Do you see any mention of the blood atoning for sin?

Me neither.
Read Sh'mot / Exodus chapters
32
and
33
which tell of the Golden Calf account and of how Moses pleaded for his people, and G-d relented from what He was going to do to them - they were forgiven
without
blood.
How about the missionary's second "example" -- that of the Paschal
שֶׂה / seh's blood being applied to the door posts. Let's just look at that a bit more closely, because the שֶׂה / seh had nothing to do with sin or atonement either.

The שֶׂה /
seh was sacrificed on the day of 14th of Nisan. On that first Passover we put the animals' blood onto the door-frames of our homes (on the inside), roasted the meat and ate it.
Do you know if anyone ate Jesus (not just symbolic blood and bread at the last super
-- but actually roasted and ate HIM)? All of this detail (ignored completely by the list maker making) makes the comparison of Jesus to the Paschal lamb) ridiculous Sh'mot / Exodus chapter 12.
Read the two passages for yourself -- neither one speaks of sin, or atonement of sin.

Do not let missionaries confuse you by insisting that blood is necessary to atone for sin by bringing up passages that have nothing to do with atoning for sin!

Even if we took those two passages claimed by the missionary -- about Moses sprinkling the pillars and Jews with blood, or the passage about the blood of the paschal
שֶׂה /
seh
(goat or lamb) on doorposts, as atoning (which the Torah never states that they are) -- the interpretation still would not prove that there is no atonement without blood -- and indeed the Torah tells us time and again other things have far more atoning power than blood even when blood is used as an atonement for sins.
Here is a short list of things that atone for wrongdoings.
REPENTANCE
2 Samuel 12:13-14 is a cheit (David admits to sin before Nathan the prophet and repents)
Jonah 3:10 has to do with the sins of Nineveh (unspecified, just identified as "evil" in 1:2), the people repented and G-d forgave
Leviticus 26:40-42 speaks of avon and repentence atoning for it
Ezikiel 18:21-32 speaks of chatat (21), pesha (22), chatat (24), pesha (28), pesha and avon (30) are all atoned through repentance

KINDNESS
Proverbs 16:6 an avon is atoned for with kindness
Daniel 4:24 is chatat and avon by showing mercy and kindness

PRAYER (accompanied by repentance)
Hosea 14:2-3 teshuva (turning to G-d) and 1prayer atones for avon
1 Kings 8:46-50 include chatat, avon, rasha (wicked or evil) and pesha are atoned for by prayer
Daniel 9:5-19 include chatat, avon, and rasha are atoned by prayer

REMOVING IDOLATRY
Isaiah 27:9 both chatat and avon are atoned by removing idolatry

PUNISHMENT
Isaiah 40:1-2 avon is removed by punishment
Lamentations 4:22 avon is removed by punishment

DEATH
Isaiah 22:14 avon will surely not be atoned until you die.

FLOUR OFFERING
Leviticus 5:1-13 for specific ashams (guilts including not testifying honestly, touching something ritually unclean, if one makes an oath one doesn't keep, he must confess, and he must bring a guilt offering which should be a female sheep or goat, but if he can't afford it he may bring two turtle doves (one as a chatat and one as an olah). If he cannot afford the turtle doves he may bring flour as a chatat (sin offer)

MONEY
Exodus 30:15-16 to atone for the life-force (similar to blood in Leviticus 17:11)

JEWELRY
Numbers 31:50 to atone for the life-force (similar to blood in Leviticus 17:11)

INCENSE
Numbers 17:11-12 atonement for the Israelites "for there is wrath" Per Rashi (a Jewish sage) t

his secret was given over to him by the angel of death when he went up to heaven, that incense holds back the plague… as is related in Tractate Shabbath (89a).
Read King Solomon's dedication of the first Temple found in
1 Kings 8
. King Solomon is dedicating the very place for sacrifices, and he mentions that there will be a time when the Temple will not exist, or Jews will not be near it and can not bring qorban (sacrifices) -- and says that
without sacrifices HaShem will hear our prayers:

"When your people Israel. . . turn back to you and confess your name, praying and making supplication to you in this temple, then hear from heaven and

forgive the sin of your people Israel

. . " Without blood. Without a Temple. . .

So, no blood is not needed for atonement of sins, and blood is not needed for the atonement of your immortal soul (it atones for one's life -- keeping a person alive who may have committed an accidental sin or a minor sin, see this post).
Only the חַטָּאת chatat (a mistake, a "missing of the mark" -- you tried to do good but missed) and the אָשָׁם asham (guilt / tresspass sacrifice) were sacrifices which could brought as a sacrifice for sins / guilt. The asham was for:
unintentionally taking and using something from the holy Temple. The person must return the items, add 1/5th in restitution and bring an asham;

asham taluy is for when you aren't sure if you sinned or not, so just to be sure you bring an asham taluy. If later you discover that you did commit a cheit (accidental sin) you bring a chatat (sin offer);

asham g'zelot if you lied under oath defrauding someone of his things or money. In this case again you have to return the stolen things and add 1/5th to it as well as bring the asham g'zelot.
More serious wrongdoings could NOT be atoned for with a blood sacrifice -- totally refuting Hebrews 9:22 which says that "nearly everything" needed a blood sacrifice for atonement.
The scriptural support claimed by the missionar
has nothing to do with atonement of sin -- and is incomplete in that it ignores what DOES atone for sins.
The Jewish bible makes it clear that blood is the life force that keeps animals (and humans) alive. It has only one purpose -- to be used as a sacrifice (kosher animals, proper sacrifices) otherwise it must be THROWN INTO THE DUST. Thrown out. We are forbidden from eating it (which is the main point in the Torah when it discusses blood).
Some Christians seem to think blood is magic -- which to a Jew is an anathema and disgusting -- and NOT biblical.
---
Powered by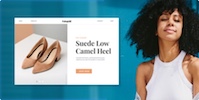 Create your own unique website with customizable templates.
Photos used under Creative Commons from symphony of love, Lawrie Cate, bschmove, Art4TheGlryOfGod, ToGa Wanderings, rottnapples, GotCredit, Israel_photo_gallery, ePublicist, KAZVorpal, jeronimoooooooo, Chajm, Kawee6281, Jim Linwood, Martin Comeau, Chajm, Hugo90, Karim D. Ghantous, Leonard John Matthews, Waiting For The Word, jumpinjimmyjava, Emma Fierberg, Abundance Thinkers, GlasgowAmateur, torbakhopper, WarmSleepy, M. Martin Vicente, slgckgc, Steven DuBois, Waiting For The Word, Soma Kondo, Themeplus, aldenchadwick, ePublicist, torbakhopper, dno1967b, Ian W Scott, Israel_photo_gallery, Ben Sutherland