The image is the purported rabbinical ordination document (semicha) of Sam Stern. The explanation of the mistakes and alterations is courtesy of Uri Yosef, a native Israeli who also reads German.

Rabbi Sam Stern is another supposed "Orthodox Rabbi" whom missionaries claim converted to Christianity. This post examines that claim.

According to Stern's Christian "story" found on many missionary sites on the internet, Stern was born in Poland around 1917 (give or take a few years).
On page 6 of the book he states he is 21 in 1939 (putting his birth year around 1918). He then states he was raised "into a strict Orthodox Jewish rabbinic and Chasidic home," trained to be a Rabbi. The testimony says he was from "a little town in Congress-Poland near Warsaw." He later claims he was the only member of his family to survive the Holocaust.
Was he an Orthodox Rabbi? It seems highly unlikely.
Uri Yosef
, the administrator of the
Messiah Truth countermissionary forum
read Stern's Christian "story" (found in numerous places on the internet) and also saw a copy of Stern's supposed rabbinical ordination (a copy of which is displayed in this post, along with Uri's analysis of it). Written in German, the document has numerous errors which Uri, familiar with German, explains in detail (also found above).
Stern claimed to be from Poland and he claimed to have received his Rabbinical ordination in 1939. In his autobiography Stern claimed he attended Novardok Yeshiva in Lodz, Poland, and that this was the last school he attended prior to the start of World War II. Novardok had numerous yeshivot, but I can find no record that they had a location in Lodz, Poland.
He claimed to be, at that point (1939) he was a
משגיח
(mashgiach) - a Jew who supervises the kashrut status of a kosher establishment. Yet, in 1936 the Sejm (Polish Parliament) proposed banning shechitah (kosher slaughter). They highly restricted it (establishing a low quota), and with the beginning of World War II in 1939 it was outlawed completely.
Link
.
Again, the facts simply do not support his claims. How could he be a mashgiach in 1939 when it was highly restricted and then banned that same year?
Link
. How does being a mashgiach (if he was one) make him a rabbi? The credentials are not the same (although some rabbis are also mashgiach).
On page 28 of his autobiography he states his yeshiva closed due to the war. On page 36, in 1939 after the German invasion, Stern quotes himself as saying
"I was too young to be a rabbi having just graduated from school."
Stern himself states he was not a rabbi at the start of World War II, and there was no way for him to become an ordained rabbi during the war. How is that "post war" he can suddenly claim to be a rabbi? Yet by page 42 he sates he was a "graduated rabbi."
Which is it? Was he a mashgiach of a closed yeshiva and not a rabbi, or was he a rabbi? Was there even a Novardok Yeshiva in Lodz, Poland before the war?
There was no mention of Germany or Stern ever having been in Germany as of 1939. Yet, the supposed rabbinical smicha (ordination) is written in German, not Polish or Yiddish or Hebrew and dated 1950. To quote Uri:
"There is a picture of what he claims is his Rabbinic certificate from the City of Augsburg, which is a large city in southern Germany. Since I am fluent in German, I can tell that it is a fake, because the German in it is completely incorrect - misspelled words - aside of the fact that it doesn't even contain a complete sentence. The name in it i
s "Sternschoss Simcha", which also seems to have been "edited".
The Germans had banned Jews attending schools (in Germany, not Poland) in 1938.
Stern claimed he received his Rabbinical ordination in 1939 -- but the document he presented was issued by the Germany city (Augsburg) in 1950 (per the document). Was he ordained in 1939 in Poland or 1950 in Germany? Link.
Uri said the name on the document was
Sternschoss Simcha

, but the name given on his old website was
Symcha Sternshoss (a slightly different spelling).
A check of the
Yad Vashem database of Holocaust survivors and victims
results in no result for the name of
Sternschoss
or Sternshoss -- yet Stern insisted that his entire family (by that name) perished in the Holocaust. Surely his name, and the names of his family, would be recorded. There was a Szternszus, Symcha listed in the Lodz, Poland Ghetto -- but he was born in 1875 and his profession was listed as a drucker (a printer). This birthdate is too early for Stern who said he was born after World War I. On page 6 of the book he states he is 21 in 1939 (putting his birth year around 1918).
Using the various spelling iterations (Sternschoss, Sternshoss and Szternszus) it is not possible to find a person matching the information given for "Sam Stern."
The United States Holocaust Museum finds one "near match" --
Shtermschuss, Slate
Yet, this person was born in 1921 and is not the person purporting to be Sam Stern. Slate was a weaver who arrived in Tel Aviv (Israel) in 1939, and thus could not be "Sam Stern."
Uri Yosef is fluent in German, and in reviewing the rabbinical ordination document shown in this post he states that it is obvious the name on that document has been obviously altered (changed).
Is it possible that the person who later called himself "Sam Stern" took an assumed identity after World War II ended? Perhaps he found an old rabbinical ordination for Augsburg, lightly modified it and took the slightly modified name as his own?
Given the missionary articles Stern wrote (a woeful lack of Jewish and Hebrew knowledge) is it possible (probable?) that Stern forged a rabbinical ordination document? Also note that in the document Stern provided it does not say he is an "Orthodox Rabbi," it simply says he is a "Rabbi." Given that the Augsburg Synagogue had been destroyed before the war, and that very few Jews were in Augsburg post war (approximately 300), who had the authority to issue a rabbinical ordination document to Stern from Augsburg?
Let's explore some of the details Stern gave about himself (he later changed his name from Polish to "Sam Stern"). They do not make sense given what we know about the history of the second World War.
Historians estimate that close to 90% of the nearly
3.5 million pre-war Polish Jews perished. Thus only some
350,000 Polish Jews survived the Holocaust.
The Nazis were wonderful record keepers and we have the names – particularly the names of survivors. Would it surprise you to know that the name "Sam Stern" or Symcha Sternshoss fitting the information in the "testimony" does not exist?
It is possible to search Holocaust databases by name – for both those who died and those who survived. There is no record of a Sam Stern born around the time this man claims to be born who survived (or died) in the Holocaust. There is no name that even sounds "near" that name which might be the same person. Link. Doing a little more digging I found a claim that he had changed his name from
Symcha Sternchoss, but yet again doing a search on that name did not find a Holocaust survivor with that name among the Jews. There was only one person with that last name, and he was a weaver (not a rabbi), and again the birth dates did not match..
Link
.
There was a "Sam Stern" who survived the Holocaust, but he was from Germany, not from Poland, and he was only 2 years old at the start of the war where the "Sam Stern" in the missionary testimonies claims he was 22 years old. Link. There was also a "Sam Stern" from Poland, born in 1922, who was murdered in the Holocaust, Link.
I include them, even though he claimed his Polish name was different, to show my attempt to be thorough in finding supporting facts for his biographical details.
The Christian "testimony" by Stern claims that in 1952 he came to Rhode Island to be an assistant rabbi in a Synagogue. Again, I can find absolutely no proof of this. I've searched the historical information available listing both the Synagogues and the Rabbis from those Synagogues and can find no record of him.
Perhaps even stranger is the fact that the man claims (in his "testimony") that he went to a displaced persons camp in Poking, Germany near the Austrian border in April of 1946. Poking closed in 1949 (link), yet Stern states (page 75 of his autobiography) that he stayed in the DP camp until 1951.
This raises yet another question as to Stern's credibility. Per the United States Holocaust Museum Poking
"had several Talmud Torahs with more than 200 pupils, as well as a Lubavitcher and a Klausenburger Yeshiva with a combined 500 pupils."
If this were the case why did Stern not receive proof of his rabbinical ordination from the camp Yeshiva? Why would his "proof" come from a town over 2 hours away (Augsburg) after the camp was closed?
There was also a DP (displaced persons) camp in Augsburg, Germany. Is it possible that Stern was moved from Poking to Augsburg? That possibility seems remote since Augsburg DP primarily housed Ukrainians and Lithuanians (and Stern said he was Polish). The camp operated from 1945 until 1949 and was run by the United Nations Relief and Rehabilitation Association. Again, Stern's rabbinical ordination document from Augsburg is dated 1950 -- after the Augsburg DP center had closed. (
link
).
From what I can discern there was no person meeting the information given in Stern's Christian testimony. There was no "Sam Stern" or "Symcha Sternshoss" born around 1917 (given a 5 to 10 year range) in Poland, who became a Rabbi and who survived the Holocaust to live in a DP camp in Germany, either Poking, or Augsburg Germany.
It gets even odder.
Stern says he became an assistant Rabbi in a Synagogue in Rhode Island. Again, the name of the Synagogue is not given. There is no way to check this claim (I tried!). He says he taught the Talmud. Yet a few sentences later he says "I could not read English." How could he teach anything to American students if his English was so poor that he could not read it? He does not claim he was teaching in a Yeshiva where he might have been speaking Hebrew, no he was an assistant rabbi and a Synagogue (not a school). . . those facts do not seem to make any sense.
He claims that a missionary gave him a copy of the Christian bible in Yiddish. The missionary giving him the book told Stern that
"This is a mission to the Jews."
That also makes no sense! In 2013 Rhode Island had fewer than 19,000 Jews in the entire state! Why would missionaries in Rhode Island be targeting Jews???
Having been unable to prove any of the sketchy biographical data given by Stern up to this point I began to question if this "rabbi" was completely fiction. This options seems more than likely given the arguments he gave for converting to Christianity.
For example "Stern" wrote
"Opening the Book of Matthew, I was surprised to read that Jesus is of the lineage of Abraham and David, I also noticed that on every page it says "As it is written," which means that it was written in our Jewish Bible. For example, in the first chapter I read that He will be born of a virgin because it is written: Behold a virgin shall be with child and shall bring forth a son and they shall call his name Emmanuel... (Isaiah 7:14)."
But that IS NOT WRITTEN in the Jewish bible. Isaiah 7:14 says nothing about virgins (the term is "young woman" and anyone who reads Hebrew would know that). The terms
ha'na'aRAH
&
ha'alMAH
(accent is on the syllable in CAPs) are age-related classifications (and mean a young woman) -- it has nothing to do with being a virgin (young or old). Would not a rabbi know the difference between the Hebrew word for virgin
בְּתוּלָה
/
b'tuLAH
and the word for young woman - עַלְמָה / almah?
A rabbi would also know that lineage is transferred by the Jewish father, and if Jesus was a "virgin birth" he would NOT be of the lineage of Abraham and David (he would have no tribal status at all).
A Christian writing a fake "testimony" would not know what the T'nach (Jewish bible) says, but a rabbi surely would! An educated Rabbi would not make such a basic mistake.
It gets even worse. "Stern" references Micah 5:2 (it is not 5:2 in a T'nach, it is 5:1 – again a rabbi would make that simple an error?) that the messiah must be born in Bethlehem – but that is not what Micah says. It says the messiah will come from the line of David (who was of Bethlehem Efrat). "Stern" also gives Matthew's misquote of Micah which actually reverses the words of Micah, and yet again a rabbi would know better!
He also says
"He shall come out of Egypt, for it is written: Out of Egypt have I called my son (Hosea 11:1)"
as if this were about the messiah, but again a rabbi would know that Hosea is speaking of the Jewish people as the text actually is not messianic – it is speaking of the Jews escaping slavery in Egypt. The beginning of that verse reads, "When Israel was a child I loved him," -- Hosea calls Israel, not Jesus, G-ds son.
The so called "proofs" given by "Stern" are typical missionary proof texts, but any rabbi would know they are taken out of context (Isaiah 7 is a message for the then living King Ahaz, who was dead 700 years by the time Jesus was supposedly born). . .
Then "Stern" mentions Isaiah 53, that favorite missionary "proof text." He says
"I did not know the contents of Isaiah 53! The next day I showed the same "poem" to a friend, a rabbi in New York. He did not know either that Isaiah had written the chapter. The only conclusion I could reach was that the main reason so many rabbis and other Jews don't know the Messiah, the Saviour of the Old and New Testament, is that they don't know the Bible. I decided to do everything in my power to bring the Jewish Bible to them."
This is also ridiculous. A rabbi who is unfamiliar with the book of Isaiah, including chapter 53? This "rabbi" has a friend, another rabbi, who did not know that Isaiah had written it either? Rabbis do not know the bible???
Another mind boggling example is his statement "the word Messiah appears here (in Daniel 9) in the T'Nach for the first and only time."
The word "messiah" appears in the T'nach 39 times!
Not once, but 39 times! 34 occurrences are nouns ("a messiah") and five are adjectives ("smeared with oil").
Not to mention that it appears twice in Daniel 9 alone (not once).
THIS is an Orthodox rabbi????? This is a man "learned in Torah"? This is a man learned in Hebrew?
In other words, this "testimony" seems to be made up of whole cloth. The entire thing seems fabricated. If there is (was) a real Rabbi Sam Stern I would like a missionary to give us some proof that we can research, as none of the autobiographical information given in the "testimony" holds up to inspection. The man seems real enough -- as he founded Hebrew Witness, Inc., in Brooklyn, New York, but is his "Jewish" background accurate? None of the information supplied in the testimonial holds up to inspection.
Was the man a Jew? Maybe, maybe not. If he was a Jew did he come from a religious family? Also maybe, maybe not. The credentials simply do not "check out." Given the length of the war and his supposed "hiding out as a Pole" (how did he manage to not get caught as a Jew when he claims that every other member of his family perished in the Holocaust?). . . perhaps he was from a religiously Jewish family but had little to no Jewish education because of the interruption during World War II. . .who knows? Given the untraceable autobiographical information supplied there is no way to determine what Stern's true background might have been.
Perhaps oddest of all is that the Christians seemed to reject him, too. If this man was so "learned" why did the very Christians he sought to join reject him? These are the same Christians who now tout him as a great example of a "learned Jew who became a Christian!" Here are a few quotes, again from his autobiography.
Having completed four years at a Christian college (Biola) he wrote
"They told me I had started too late in life and would never amount to anything. . . I approached Dr. Michelson. . .and told him I was now ready to enter the ministry full time I was dismayed that he did not agree with me. "You do not need to rush. Stay in the mailing room. . ."
A group of ministers ordained him, but a year later
"The Director of the mission said he did not know exactly where to place me. He asked if I would be willing to sit at the reception desk. . ."
Not able to get work as a missionary he wound up becoming a social worker. Why would the Christians not take advantage of this "Orthodox Rabbi who became a Christian"? There must have been some reason they rejected him for that purpose.
"Hebrew Christians ignored me, spoke against me, or otherwise thought to discourage me. . ."
One reason he might have been rejected as a missionary is his ignorance. In his book he claims to ask a rabbi why G-d is referred to as "elohim" (plural) rather than "el" (singular). It is impossible that a "learned rabbi" would not know basic Hebrew.
Elohim is NOT plural. Those with a rudimentary knowledge of Hebrew think that the use of the word elohim is plural because it ends in "

ים

" , transliterated as "im." In Hebrew a single word does not make a sentence singular or plural, and often the use of

ים

is found in words that are obviously singular. Elohim ends with the masculine plural suffix "

ים

".

Surely a learned rabbi would know basic Hebrew grammar!
In Hebrew one word alone does not make it plural or singular.
To know if "elohim" is singular or plural it must be in a sentence where:
It receives a plural suffix;
It receives a plural verb;
It receives a plural adjective.
Elohim speaks to the majesty of the entity -- a ruler or judge. The "im" ending denotes power and majesty. The word is used to describe HaShem when He is in a judging or ruling mode (versus say anon*i which speaks of His mercy. The root of the word is eil, which means force.
Rambam in "The Guide for the Perplexed" puts it this way: "
Every Hebrew knows that the term elohim is a homonym, and denotes G-d, angels, judges, and the rulers of countries, and that Onkelos the proselyte explained it in the true and correct manner by taking elohim in the sentence, "and ye shall be like elohim" (Gen. iii. 5) in the last-mentioned meaning, and rendering the sentence "and ye shall be like princes."
Every Hebrew apparently except for one "Rabbi" Sam Stern!
Elohim is a title ("name") for G-d, but it means a mighty judge. The word is used to speak of powerful humans (as in
B'réshıt / Genesis 6:4,
"
the sons of the nobles (elohim) would come to the daughters of man

"
) and angels in
T'hillim / Psalm 82:6
"

I said, "You are angelic creatures, and all of you are angels of the Most High."
The word elohim refers to judges (as in
Sh'mot / Exodus 21:6
"

his master shall bring him to

הָ֣אֱלֹהִ֔ים (ha-elohim) the judges

"
as well as
Sh'mot / Exodus 22:7-8
"

the homeowner shall approach the judges

. . .

both parties shall come to the judges

. . ."
; and it can also refer to false "gods" (i.e. idols).
Whenever elohim speaks of G-d it does not have
a plural form verb. In B'reshit / Genesis 1:3 we have
the singular "vayomer elohim" ("and G-d said")—not vayom'ru (the plural inflection "and they said"). This is true foin verse 4: vaya'r elohim ("and G-d saw")—not vayir'u (the plural inflection "and they saw") and vayavdél elohim ("and G-d divided/separated")—not vayavdilu (the plural inflection "and they divided/separated"). . . and on and on it goes.
The word e elohim is used more than 2000 times in the T'nach to speak of G-d, false gods (plural), powerful humans and even angels. Almost always elohim has a singular verb, making the usage singular. The adjective is almost always singular, too, where the word "elohim" is concerned. In fact there are over
eleven hundred instances of the word elohim governing an explicitly singular verb-inflexion when speaking of G-d.

Whoever Sam Stern might have been, he was not a learned Jew. His ignorance of basic Hebrew grammar relating to the word "elohim" alone shows this. It is interesting that the various Christians he aligned with rejected him as a minister, too. It is sad that Stern concluded that G-d had rejected His people due to the holocaust. Stern should have rightly put the blame for the holocaust on the evil men who perpetrated it, and realized that by turning his back on Judaism he was turning his back on G-d Himself.
---
Powered by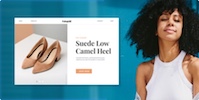 Create your own unique website with customizable templates.
Photos used under Creative Commons from symphony of love, Lawrie Cate, bschmove, Art4TheGlryOfGod, ToGa Wanderings, rottnapples, GotCredit, Israel_photo_gallery, ePublicist, KAZVorpal, jeronimoooooooo, Chajm, Kawee6281, Jim Linwood, Martin Comeau, Chajm, Hugo90, Karim D. Ghantous, Leonard John Matthews, Waiting For The Word, jumpinjimmyjava, Emma Fierberg, Abundance Thinkers, GlasgowAmateur, torbakhopper, WarmSleepy, M. Martin Vicente, slgckgc, Steven DuBois, Waiting For The Word, Soma Kondo, Themeplus, aldenchadwick, ePublicist, torbakhopper, dno1967b, Ian W Scott, Israel_photo_gallery, Ben Sutherland