Christianity teaches that Jesus' death and resurrection atoned for the sins of all mankind. G-d disagrees.
Micah, chapter 6
:
With what shall I come before the Lord, bow before the Most High G-d? Shall I come before Him with burnt offerings, with yearling calves? Will the L-rd be pleased with thousands of rams, with myriad streams of oil? Shall I give my firstborn for my transgression, the fruit of my body for the sin of my soul? He has told you, O man, what is good, and what the L-rd demands of you; but to do justice, to love loving-kindness, and to walk discreetly with your G-d. The voice of the L-rd calls out to the city, and the wisdom of the Torah, the one who sees Your name; hearken to the staff and Who appointed it.
Let's repeat -- G-d does NOT want human sacrifice. He does not want the firstborn to be sacrificed for the sins of anyone.
G-d wants, no G-d DEMANDS, people who are good, just, kind and those who walk with Him knowing that He would never demand the murder of a human being to atone for the sins of anyone. The whole idea of Christianity's dying god "for their sins" is an insult to Him.
Also read
T'hillim / Psalm 106
:
They worshiped their idols, which became a snare for them. They slaughtered their sons and daughters to the demons. They shed innocent blood, the blood of their sons and daughters whom they slaughtered to the idols of Canaan, and the land became polluted with the blood. And they became unclean through their deeds, and they went astray with their acts. And the L-rd's wrath was kindled against His people and He detested His inheritance.
---
Powered by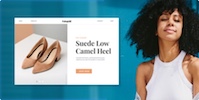 Create your own unique website with customizable templates.
Photos used under Creative Commons from symphony of love, Lawrie Cate, bschmove, Art4TheGlryOfGod, ToGa Wanderings, rottnapples, GotCredit, Israel_photo_gallery, ePublicist, KAZVorpal, jeronimoooooooo, Chajm, Kawee6281, Jim Linwood, Martin Comeau, Chajm, Hugo90, Karim D. Ghantous, Leonard John Matthews, Waiting For The Word, jumpinjimmyjava, Emma Fierberg, Abundance Thinkers, GlasgowAmateur, torbakhopper, WarmSleepy, M. Martin Vicente, slgckgc, Steven DuBois, Waiting For The Word, Soma Kondo, Themeplus, aldenchadwick, ePublicist, torbakhopper, dno1967b, Ian W Scott, Israel_photo_gallery, Ben Sutherland