Online (free) English translations of the T'nach
(Jewish bible).
Avoid the 1917 JPS (Jewish Publication Society) translation as it is only a lightly modified King James Version translation and not a true Hebrew translation. The 1917 is found throughout the internet including Mechon Mamre. AVOID IT.
Judaica Press T'nach
Hebrew and English translation with Rashi's commentary. This is the recommended online T'nach.
The Living Torah
Hebrew and English translation of the Torah and Haftarah by R' Aryeh Kaplan (Z"L). Excellent, but it is not the complete T'nach. Also available in Russian and Spanish. Trope (chanting) files, and Divrei Torah (A summary of each portion with kind permission from Ohr Somayach International) also available.
Jewish Publication Society
1985 English translation (not recommended).
Sefaria.org
offers the
1985 Jewish Publication Society translation
,
The Rashi Chumash by Rabbi Shraga Silverstein
, and others (use the drop down menu to see the complete list).
Hard copy (books)
T'nach the following are recommended:
Artscroll Stone Edition T'nach
Artscroll Stone Edition Chumash
(Same translation as the Tanach, but far more footnotes). A Chumash is not the entire T'nach, it is the Five Books of Moses and the Haftarah.
The

Judaica Press T'nach
The Koren Jerusalem Bible
Apps
the following are recommended:

The Artscroll Digital Library Android
The Artscroll Digital Library Apple
Counter-Missionary Online Resources
Missionaries target Jews for conversion to Christianity. Unfortunately many Jews are raised with a very limited (or no) Jewish education and are easy prey. In reality Christianity is a bit like the children's story "The Emperor has no Clothes." When its theology is placed under the light of the Jewish bible it falls apart. Blood is not needed to atone for sins -- it never was. Blood was only one way to atone for some very specific and generally minor sins. Human sacrifice is forbidden. No one can die for your sins. G-d is not a man. . .
Yet missionaries claim their religion is the "fulfillment" of the Jewish bible and for one who does not know the answers to hear a missionary misquote Isaiah 53, or Isaiah 7 (about virgin births of gods) or Isaiah 9 or Daniel 9 or Psalm 110 one might be lured into "seeing" Jesus where he is not found at all. The Christian "proof texts" are almost always mistranslations (there is no "virgin" in Isaiah 7) or taking a word or sentence out of context -- this is called "proof texting."
To combat this missionary threat this forum exists to answer questions and help educate people. There is also a wealth of information online -- some of which we will identify in this thread.
​
The Jewish Home
(Professor Uri Yosef)
Jews for Judaism
(Rabbi Bentzion Kravitz, Rabbi Yisroel Blumenthal, Rabbi Eli Cohen, Rabbi Michael Skobac). Locations in Toronto, Baltimore, Los Angeles, Sydney (Australia).
Outreach Judaism
(Rabbi Tovia Singer)
Judaism's Answer
(Rabbi Moshe Shulman}
Simple to Remember
​
Powered by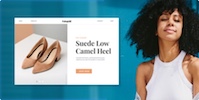 Create your own unique website with customizable templates.
Photos used under Creative Commons from symphony of love, Lawrie Cate, bschmove, Art4TheGlryOfGod, ToGa Wanderings, rottnapples, GotCredit, Israel_photo_gallery, ePublicist, KAZVorpal, jeronimoooooooo, Chajm, Kawee6281, Jim Linwood, Martin Comeau, Chajm, Hugo90, Karim D. Ghantous, Leonard John Matthews, Waiting For The Word, jumpinjimmyjava, Emma Fierberg, Abundance Thinkers, GlasgowAmateur, torbakhopper, WarmSleepy, M. Martin Vicente, slgckgc, Steven DuBois, Waiting For The Word, Soma Kondo, Themeplus, aldenchadwick, ePublicist, torbakhopper, dno1967b, Ian W Scott, Israel_photo_gallery, Ben Sutherland