The story of Adam and Chava (Eve) shows the gulf between Christianity and Judaism. Even at this starting point the two faiths diverge greatly. Original sin is not a Jewish concept. People are not "born into sin" because of the fall of Adam and Chava (Chava). The serpent is not Satan – it is just a serpent.
Christianity NEEDS original sin. Christian theology holds that a sinless Jesus was part of the heavenly Father's plan from the outset, to redeem mankind. After all, the act of disobedience by Adam and Chava in the Garden of Eden, the Fall of Man, placed the stain of sin on humanity, one that cannot be removed through a person's own actions.
This opens the way for Jesus, the perfect sacrificial offering of the future, was born through the impregnation by the Holy Spirit of the virgin, Mary. Jesus was thus born without the stain of

Original Sin

, since he was conceived of G-d and not through the customary act of copulation by two sinful humans.
First of all:
sex is not "sinful" it is a gift from G-d to "be fruitful and multiply."
Secondly there is no original sin that makes all of mankind tainted so that a human sacrifice (or god-sacrifice) has to come along to redeem us.
Man is not born "into" sin.
Missioanries say G-d cursed Adam and Chava – to a horribly hard life and to death. This is because of their "fall from grace." But that is not what Torah says happened. G-d curses the serpent – not Adam and Chava!
"Cursed are you",

arur atah

, is not repeated, nor is a synonym used when G-d addresses Chava and Adam. Instead G-d says

arurah ha'adamah

, cursed is the earth/ground. This speaks of the earth/ground that Adam will have to work - but G-d does ot curse Adam or Chava.
This major point is lost in the Christian concept. G-d does not curse Adam and Chava! Adam and Chava are punished, but they are not cursed. They are told that they will not be "on easy street" because of their transgression - she will have pain in childbirth, and he will have to sweat to earn his bread.
Some missionaries point to T'hillim /
Psalm 51 where King David states that he was conceived in sin as if this were proof of original sin. Yet T'hillim / Psalm 51 itself destroys the idea of original sin. All you have to do is go back ONE LINE:
Psalm 51:6 "Against You alone have I sinned, and I have done what is evil in Your sight."
If we could just blame "original sin" for our failings (thus needing Jsus as the perfect sacrifice to wash away original sin) then wouldn't David have said "Against You did Adam sin, I am not to blame fora anything!"
Yet David doesn't do that. David admits that it was he who sinned, not Adam. David did what was evil in G-d's sight. David sinned because David had the ability to choose good over evil, as do we all.
We are inclined to sin. G-d made us that way to allow us to exercise free will. Being inclined to sin doesn't mean you have to fall victim and actually sin. Read your Torah. G-d tells us that we can over come sin.
Br'eshit / Genesis 4:7 "If you do good, will there not be special privilege? And if you do not do good, sin is crouching at the door. It lusts after you, but you can dominate it."
Sin is "crouching at the door." Ergo it isn't born into you -- it is a choice that you can dominate. If we sin, it is because we were not strong enough to withstand temptation. What is sin but an overindulgence in some human need? The need for procreation becomes incest or rape. The need for shelter creates greed where people steal from others and build grandiose mansions (Bernie Madoff ring a bell?). The need for food becomes gluttony. These are all extreme behaviors of things that we need to survive. Our "evil inclination" (yetzer hara) isn't actually inherently evil at all -- it is what we do with it (or do not do with it) that creates sin.
Psalm 34 echoes Br'eshit / Genesis 4: T'hillim / Psalm 34:14 "Turn from evil and do good; seek peace and pursue it."
Original sin says we cannot turn from evil.
Read Psalm 18:20-23 "HaShem has dealt with me according to my righteousness; according to the cleanness of my hands he has rewarded me.
21 For I have kept the ways of HaShem
I have not done evil by turning from my G-d.
22 All his laws are before me;
I have not turned away from his decrees.
23 I have been blameless before him
and have kept myself from sin."
How can he keep himself from sin??? According to Chrstianity we are born into sin??? There goes THAT theory!
Hmm. He is righteous. He has kept himself from sin. How could he do this if he was born into sin? There it is in the bible you profess to follow and believe.
G-d also tells us that we are inclined to sin from our youth. Genesis 8:
Again, Br'eshit / Genesis 8:21 . . ."G-d said to Himself, ". . . the inclination of man's heart is evil from his youth."
This isn't "Sophiee" telling you something. It is the bible. It is G-d speaking! Man's heart is evil from his youth NOT FROM HIS BIRTH, TAINTED WITH THE IMAGINARY ORIGINAL SIN.
Read D'varim / Deuteronomy 30:15 "See! Today I have set before you [a free choice] between life and good [on one side], and death and evil [on the other]. . .30:19 I call heaven and earth as witnesses! Before you I have placed life and death, the blessing and the curse. You must choose life, so that you and your descendants will survive."
We are not born into sin. To sin or not to sin is our choice.
Yes, we are inclined to do evil -- to sin. But we are not born evil. We are not born into sin.
Sh'mot / Exodus 32:22 "Do not be angry, my lord," Aaron answered. "You know how prone these people are to evil."
Aaron doesn't say the people ARE evil. He says they are prone to evil.
If we were all condemned to sin (as the concept of original sin asserts) then why would G-d punish us for something we couldn't control? Is the Chrstian god so cruel that he would let man be so condemned?
This is, perhaps, their idea of a loving god? It is not the G-d of the T'nach, T'hillim / Psalm 5:4 "You are not a G-d who takes pleasure in evil; with you the wicked cannot dwell."
So while David may be saying that he was conceived with a willful act the two people involved were adults CAPABLE of sin. A baby is born without sin.
Evil is not external to you – a devil or a taint. Evil is internal to you – it is part of who you are. Evil and good battle inside each of us and we have the power to choose good over evil. We are, with the aid of G-d, our own saviors.
What is sin? Sin is anything that moves you farther away from G-d.
'See! I give you today (a choice of) a blessing and a curse. The blessing, when you listen to the commandments of G-d your L-rd, which I command you today. The curse, if you do not listen to the commandments of G-d your L-rd, and you deviate from the path which I command you today, in order to follow other gods which you did not know.'
(D'varim /
Deut.eronomy 11:26-28).
M
ankind was CREATED mortal, and when G-d breathed into Adam we canned an immortal soul. Adam and Chava were always mortal, as the Torah tells us that G-d put the Tree of Life in Gan Eden -- the Garden of Eden. That tree was put there for a purpose, other than to provide shade – else, why would it have been given the name? – and the mortal Adam & Chava would have lived as long as they had wished to live by eating from its fruit.

Adam's death was not his immediate physical death, nor was it the spiritual death of his descendants, humanity. Based on the teachings of the Torah, we know that man's spiritual life or death depends on our using our free will and choosing to follow G-d's pathway. Mankind is to have physical death after their lifetime is spent.
We all sin, for no human is sinless. This is the nature of mankind, but not his hopeless condition. The sin of Adam and Chava was a cheit – a missing of the mark. A mistake. A "boo-boo."

In Judaism we are not condemned by "Original Sin", only hampered by human nature. G-d has given us the means to overcome sin. This is accomplished the holy acts of prayer (tefillah), contrite personal repentance (teshuva) , and good deeds (tzedekkah). We have been given the ability to choose between good and evil, so that assuredly, by choosing good we will live. With repentance, so that G-d forgives us our trespasses, and choosing good, mankind is freed from the unhappy state of sinfulness.

The Jewish people have an eternal "Tree of Life" at hand, if they choose benefit from it - it is the Torah:



Mishlei / Proverbs 3:18

- It [Wisdom=Torah] is a tree of life for those who grasp it, and those who draw near it are fortunate."
As to all righteous people:

Mishlei / Proverbs 11:30 - The fruit of a righteous man is the tree of life, and the wise man acquires souls.
---
Powered by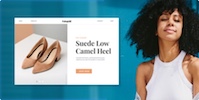 Create your own unique website with customizable templates.
Photos used under Creative Commons from symphony of love, Lawrie Cate, bschmove, Art4TheGlryOfGod, ToGa Wanderings, rottnapples, GotCredit, Israel_photo_gallery, ePublicist, KAZVorpal, jeronimoooooooo, Chajm, Kawee6281, Jim Linwood, Martin Comeau, Chajm, Hugo90, Karim D. Ghantous, Leonard John Matthews, Waiting For The Word, jumpinjimmyjava, Emma Fierberg, Abundance Thinkers, GlasgowAmateur, torbakhopper, WarmSleepy, M. Martin Vicente, slgckgc, Steven DuBois, Waiting For The Word, Soma Kondo, Themeplus, aldenchadwick, ePublicist, torbakhopper, dno1967b, Ian W Scott, Israel_photo_gallery, Ben Sutherland