Many Christians believe in "progressive revelation." A dictionary definition says "Progressive revelation is the teaching that G-d has revealed himself and His will through the Scriptures with an increasing clarity as more and more of the Scriptures were written. In other words, the later the writing the more information is given." Thus Christians would say the "new" bible is better than the "old." This is false. By that notion all Christians should now be Mormons since the Book of Mormon claims to be a later revelation than the Christian bible.
Yet, I don't see the 2 billion Christians making a huge move to Mormonism simply because it claims to be a progressive revelation revealed as an improvement to the Christian bible. . .
I would hazard a guess that most Christians are not Mormons because they would say Mormonism changed Christian teachings, rather than progressively revealing more information.
Jews would say the same about both Christianity and Islam – both change things we are told are eternal and unchanging, thus it is not a progression of revelation.
In the Torah G-d spoke to the entire nation of Israel (Jews) at Sinai. This national revelation never happened before or since. G-d told us that such a revelation would never again happen – national revelation is the death knell to the idea of "progressive revelation."
"These words HaShem (G-d) spoke to your entire congregation (the entire nation of Israel – 3 million) on the mountain (Sinai), from the midst of the fire, the cloud and the thick cloud – a great voice, NEVER TO BE REPEATED – and He inscribed them on two stone tablets and gave them to me (Moses)."
D'varim / Deuteronomy 5:19
. Artscroll Stone Edition translation.
NEVER TO BE REPEATED = no progressive revelation.
Do not alter the Torah. Do not change its teachings. It is clear – and Torah tells us it is clear:
"Obey the L-rd, your G-d, to observe His commandments and His statutes written in this Torah scroll, [and] when you return to the L-rd, your G-d, with all your heart and with all your soul. For this commandment (mitzvot) which I command you this day, is not concealed from you, nor is it far away. It is not in heaven, that you should say, "Who will go up to heaven for us and fetch it for us, to tell [it] to us, so that we can fulfill it?" Nor is it beyond the sea, that you should say, "Who will cross to the other side of the sea for us and fetch it for us, to tell [it] to us, so that we can fulfill it?"
D'varim / Deuteronomy 30:10-14
.
It isn't hard, and it is perfectly clear (it is not concealed). . .
The covenant that G-d made with Abraham, which he renewed with Isaac, renewed with Jacob and renewed with the entire Jewish nation at Sinai will never be ended. There are no changes in the mizvot of Moses compared and contrasted to the New Covenant (really "renewed" covenant) spoken of by Jeremiah. The Noah still stands, so does the covenant made with Abraham, renewed with Jacob and renewed with Isaac. . . each covenant builds on the previous – none of them have been replaced. The so-called "new" covenant is actually a renewal of the covenants that went before it. It is a fundamental principle of Mosaic covenant is eternal – indeed all of the covenants are forever. The covenant G-d made with Judaism that the Torah received at Sinai will never be changed nor become obsolete. This concept is mentioned in the Torah no less than 24 times, with the words: "This is an eternal law for all generations" (Sh'mot / Exodus 12:14, 12:17, 12:43, 27:21, 28:43, Vayikra / Leviticus 3:17, 7:36, 10:9, 16:29, 16:31, 16:34, 17:7, 23:14, 23:21, 23:31, 23:41, 24:3, Bamidbar / Numbers 10:8, 15:15, 19:10, 19:21, 18:23, 35:29, D'varim / Deuteronomy29:28).
The Torah is eternal. Each of the prophets who came after Torah taught its messages. None of the prophets changed the mitzvot of the Torah.
"You shall not add to the word that I command you, nor shall you subtract from it, to observe the commandments of HaShem, your G-d, that I command you." D'varim / Deuteronomy 4:2.
At Sinai we are told that "You might inquire about times long past, going back to the time G-d created man on earth [exploring] one end of the heavens to the other. See if anything as great as this has ever happened, or if the like has ever been heard. Has any nation ever heard G-d speaking out of fire, as you have, and still survived?" (
D'varim / Deuteronomy 4:32–33
).
At Sinai G-d made eternal promises to the Jewish nation. Those promises will never be changed. G-d has told us that He is not a man, and He also told us that He does not change (
Bamidbar / Numbers 23:19
). Those are truths, and they will not be altered either.
He also told us at Sinai that we are not to pray to any "god" our fathers did not know (at Sinai). This is the absolute death knell to
the missionary claim that Jesus IS G-d. If we did not "know" Jesus at Sinai he is a false god. Read D'varim 11 and D'varim 13 (Deuteronomy). Anyone claiming that something which came after Sinai (progressive anyone?) is false. . .
Christianity and Islam both try to justify their religions based on the Jewish bible. Christianity claims to be a "fulfillment" of the T'nach. However, both Christianity and Islam changed things Torah tell us should not be changed. Shabbat is for Jews, but both "claim" the Sabbath. Both also changed the day of the Sabbath – the Christians to Sunday and the Muslims to Friday. Yet Torah says NOT to change the mitzvot. . . (this is just one of many changes). . . The fact that both religions change the teachings of the Torah show that they are false and not a revelation at all.
---
Powered by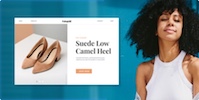 Create your own unique website with customizable templates.
Photos used under Creative Commons from symphony of love, Lawrie Cate, bschmove, Art4TheGlryOfGod, ToGa Wanderings, rottnapples, GotCredit, Israel_photo_gallery, ePublicist, KAZVorpal, jeronimoooooooo, Chajm, Kawee6281, Jim Linwood, Martin Comeau, Chajm, Hugo90, Karim D. Ghantous, Leonard John Matthews, Waiting For The Word, jumpinjimmyjava, Emma Fierberg, Abundance Thinkers, GlasgowAmateur, torbakhopper, WarmSleepy, M. Martin Vicente, slgckgc, Steven DuBois, Waiting For The Word, Soma Kondo, Themeplus, aldenchadwick, ePublicist, torbakhopper, dno1967b, Ian W Scott, Israel_photo_gallery, Ben Sutherland