Prophecy is a communication direct from G-d through a prophet to the people of his or her generation. The message may or may not contain visions of future events. The message may have importance to future generations (us), and those were written down for posterity in the Torah (the prophecies of Moses) and Nevi'im (Prophets) in the T'nach.
Prophecy is always based on the plain meaning of the text -- not on hints or "shadows." Consider the famous chapter of Y'shayahu / Isaiah 7. it does not speak about virgins giving birth, and the woman (and her child) are incidental to the actual prohecy which was for the then living king,
אָחָז /
Ahaz.
Y'shayahu / Isaiah 7 begins "And it came to pass in the days of Ahaz son of Jotham son of Uzziah, king of Judah, that Rezin, king of Aram, and Pekah son of Remaliah, king of Israel, marched on Jerusalem to wage war against it, and he could not wage war against it."
G-d tells Isaiah (prophecy! direct communication of G-d to Isaiah) to go to King Ahaz and tell him: "Feel secure and calm yourself, do not fear, and let your heart not be faint because of these two smoking stubs of firebrands, because of the raging anger of Rezin and Aram and the son of Remaliah." (verse 4).
So the prophecy is for King Ahaz, the prophet is Isaiah. The message is "don't be afraid of the two kings (Rezin and Pekah)."
As proof that this will happen Isaiah tells King Ahaz that before a child, yet unborn (Immanuel) is old enough to learn "to refuse 'bad' [food] and to choose 'good' [food]" (Isaiah 7:16) the two kings Ahaz feared would no be gone.
Now the point of me repeating this story is that prophecy is ALWAYS based on plain meaning and is a message for the "then living" generation.
This prophecy was for the then living King, Ahaz;

This prohecy was communicated directly from G-d to Isaiah;

This prophecy came to pass as stated by Isaiah. (M'lachim Beit / II Kings 16:5). "Then Rezin the king of Aram and Pekah the son of Remaliah the king of Israel, went up to Jerusalem to wage war, and they besieged Ahaz, but could not wage war [with him]..."
Ahaz, the very king of Isaiah 7 for whom Isaiah is making the prophecy about the child saw Rezin and Pekah be destroyed - just as Isaiah prophesied in chapter 7.
The plain meaning of Isaiah to Ahaz came to pass.
Prophecy is never based on hints, or shadows or vague possibilities. Judaism is replete with stories and "tall tales" -- but those are not literal and are not meant to be taken literally. A principle of the Talmud that Rashi quotes several times states that
אֵין מִקְרָא יוֹצֵא מִידֵי פְשׁוּטוֹ -- in English this would be
"A verse cannot depart from its plain meaning."
(Treatise Shabbat 63a, Treatise Y'vamot 11b, 24a; quoted by Rashi at B'réshıt / Genesis 15:10, 37:19, Sh'mot / Exodus 12:2).
Likewise the concept of "dual fulfillment" is totally non-biblical.
The two kings King Ahaz feared: Pekah and Rezin. The two kings of Isaiah's prophecy in chapter 7. What two kings did Jsus fear?
Ahaz sided with Assyria, fighting with Tiglathpileser against Israel and Syria. Ahaz and the Assyrians won (as Isaiah 7 prophesied).
Rezin and Pekah were conquered and many of the people carried captive to Assyria (M'lachim Beit / 2 Kings 15:29; 16:5-9; Divrei Hayamim I / 1 Chronicles 5:26). Soon after this Shalmaneser subdued the kingdom of Israel. Samaria was taken and destroyed (B.C.E. 722).
Isaiah's prophecy in chapter 7 was true to it's plain meaning and throughout Ahaz reign, the kingdom of Judah was unmolested by the Assyrian power.
The prophecy had nothing to do with virgins having babies, and very little to do with the baby itself. Where is anything that even is similar to the story of Jesus?
What two kings did Jesus dread?
When was Jesus an earthly King who fought a war?
What land of those two kings was abandoned in Jsus' supposed lifetime?
Was Jesus alive to BE a sign for King Ahaz?
The idea of "dual prophecies" is notorious for taking a word or sentence out of context and trying to make it a "prophecy." But you can't ignore the context and be honest. Neither is distorting the prophecy in Devarim 28 which clearly is "open ended" and is not "in the days of Moses" (as Isaiah 7 says in the day of Ahaz).
Take any "proof text" that is part of "dual prophecy" and read it IN CONTEXT. Do this and the dual prophecy claim quickly falls apart.
Y'shayahu / Isaiah 7
- Jesus was not born in the days of Ahaz, the young woman who was pregnant at that time was long dead by the time Jesus came along -- in other words this is a VERY SPECIFIC prophecy for one person (Ahaz) and trying to fit it to another (Jesus) is deceit and nothing more.
Y'shayahu / Isaiah 14
-- this is about the fall of the King of Babylon and again is VERY SPECIFIC to a person and a point in time. Deceitful to use it to apply to anyone else. . .
Hoshea / Hosea 11
has nothing to do with Jesus going to Egypt -- the text clearly says ISRAEL. Again to call this a "dual" prophecy about Jesus ignores the context and is deceitful, nothing more.
As these few examples show a specific prophecy cannot be used for something that does not apply to it -- out of time and context. There is the biblical concept of an ongoing prophecy, but this a totally different concept from "dual fulfillment" or "types and shadows" as prophecy.
---
Powered by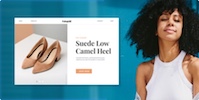 Create your own unique website with customizable templates.
Photos used under Creative Commons from symphony of love, Lawrie Cate, bschmove, Art4TheGlryOfGod, ToGa Wanderings, rottnapples, GotCredit, Israel_photo_gallery, ePublicist, KAZVorpal, jeronimoooooooo, Chajm, Kawee6281, Jim Linwood, Martin Comeau, Chajm, Hugo90, Karim D. Ghantous, Leonard John Matthews, Waiting For The Word, jumpinjimmyjava, Emma Fierberg, Abundance Thinkers, GlasgowAmateur, torbakhopper, WarmSleepy, M. Martin Vicente, slgckgc, Steven DuBois, Waiting For The Word, Soma Kondo, Themeplus, aldenchadwick, ePublicist, torbakhopper, dno1967b, Ian W Scott, Israel_photo_gallery, Ben Sutherland