It was my intention to move on from debunking these "Orthodox" rabbis whom missionaries tout as some sort of proof that even learned Jews can become Christians. So far we've seen that the supposed experts were either not rabbis at all (Cohn, Pearlmutter) or of questionable sanity and education. It is hard to think that a truly learned Jew could ever be conned by the mistranslations and distortions (outright reversing!) of "prophecies," but some have converted to Christianity simply to avoid anti-semitism or being cut off from the Jewish people (the former Chief Rabbi of Rome, R' Zolli is a perfect example of this last type of convert). . . But I was talked into researching one Rabbi Isaac / Ignatz Lichtenstein, of the 19th century.
Before I even discuss this man, realize that we're talking about an era of pogroms and rampant anti-semitism in Europe. Many Jews were slaughtered, and the Reform movement (which had begun in the late 18th century) was gaining momentum as Jews wanted to escape persecution and so either converted to Christianity or tried to remain half fish half fowl (half Jewish / half not) by making their Jewish practices as close to Christianity as they could (to placate the non-Jews). This is the world which many of these "rabbis" touted by the missionaries lived. Yeshivot (Jewish schools) had a difficult time finding enough teachers as the Russians (among others) shut them down and discouraged them. . . Jews lived mostly in abject poverty in Shtetls (very small communities).
From
Scrolls
: Essays on Jewish history and literature, and kindred subjects, Volume 1 By Gotthard Deutsch (died 1921 -- a Jewish historian). This book discusses "rabbis" in the 19th century often referenced by missionaries as converting to Christianity. From the book starting on page 116:
"the present chief rabbi of London referred to the fact that three reform rabbis had converted to Christianity. He preferred not to give the exact number, because he probably had reason to fear the exact memory of those who remembered a previous statement of his that he could fill a book with the names of the disciples of Isaac M. Wise (founder of Reform Judaism) who has become converts to Christianity.

"The force of the argument was now to be a different one. It never had happened in Israel before — so his "Very Reverence" said — that a rabbi had become a convert to Christianity. I happen to be in possession of a pamphlet, issued by some missionary society, containing the biography of one (Isaac) Ignatz Lichtenstein, who was a rabbi in Tapio Szele, Hungary, and had written pamphlets advocating conversion to Christianity while still officiating as a rabbi.

"The statement was declared by somebody who had reason to hide himself behind the cover of anonymity, an invention (aka a fake)."
A few things to note from the above paragraph:
Is Lichtenstein supposedly one of the three "Reform Rabbis" who the chief rabbi contended had converted to Christianity, or is the author indicating that Lichtenstein was an Orthodox Rabbi who had converted (thus disproving that only Reform Rabbis converted)?
The quote also presents the possibility that Ignatz Lichtenstein may not have become a Christian and that missionaries may have confused Ignatz Lichtenstein with Jehiel Lichtenstein, a different man who became a Christian missionary. Hence, the comment that the pamphlet (supposedly by Ignatz Lichtenstein) was a fake.
Missionaries insist that Ignatz Lichtenstein was an Orthodox Rabbi -- thus he is supposedly a "learned" Jew who became a Christian.
So was he Orthodox or Reform? Did he become a Christian? How "learned" was Ignatz Lichtenstein? How well regarded was he as a rabbinical source? (In other words was he a "C" student or an honor roll student?).
We know for a fact that Isaac / Ignatz Lichtenstein is buried in a Reform Jewish cemetery in Hungary, which would add substance to the thought that he might have been a Reform rabbi, and not an Orthodox rabbi. A picture of his tombstone is shown on this page.
Did he write the missionary documents? Did he become a Christian, or was he confused with another Lichtenstein (a fairly common name)?
The book
"Apostates, Hybrids, or True Jews? Jewish Christians and Jewish Identity"
by Raymond Lillevik quotes an obituary which says
"Not until the scandal had lasted a long time did the Reformed Rabbinate of Budapest succeed in inducing the representatives of the community of Tapio Tzele, composed for the most part of relatives or friends of Lichtenstein, to demand his dismissal, in order that he should withdraw from the Rabbinate."
If Lichtenstein was an Orthodox rabbi, why would the "Reform(ed) Rabbinate of Budapest) be involved in his dismissal?
Missionaries insist that I. Lichtenstein was an Orthodox rabbi (most likely for credibility sake) – but the details seem to lead more to the conclusion that he was no such thing.
The same book states that many members of his family thought Ignatz was insane. Two years before Lichtenstein left Tapioszele he was without a regular income and was supported by a Christian missionary (Arnold Frank of Hamburg, Germany).
Aside from quotes from people contemporaneous with Lichtenstein stating he was a Reform Jew, and the fact that he was buried in a Reform cemetery take a look at information on the town in which he supposedly had a pulpit in a Synagogue. The town, Tapioszele, was in Pest – which was itself the leading area of Hungary for Reform Judaism.
Link
.
The book
"Apostates, Hybrids, or True Jews? Jewish Christians and Jewish Identity"
also sais "
Tapioszele belonged to the Neolog (Reform) camp, which is indicated by the reactions in Budapest voiced by the Neolog (Reform) leadership, and by the fact that Lichtenstein was buried in the Reform cemetery in Budapest."
We must discuss Reform Judaism in the 19th century to understand why this eliminates Lichtenstein a learned Jewish source for missionaries to exploit. Reform Judaism began in the 18th century in Germany. Previously Jews had been separated and not able to be part of the mainstream countries where they lived. When countries began to allow assimilation the number of Jews who ceased being religious climbed dramatically. Per
Aish
:
"an estimated quarter of a million Jews converted to Christianity during this time and that countless others assimilated into the European culture.
"Interestingly, the assimilation rate was higher where there were fewer Jews. In Eastern Europe, where the Jewish population was almost 5 million, 90,000 (or not quite 2%) converted to Christianity in order to have an easier life and mingle with mainstream society. . ."
Many, many of the early Reform Jewish adopters had children who became Christians.
The early Reform movement considered Judaism a religion, but not a people. They were anti-Zionists (did not believe in Jews ever returning to the land). They disavowed the divinity of the Torah, saying it was written by men. They gave up being kosher, and shrimp was often served at official meetings. The early Reform movement moved Shabbat to Sunday (to be like the Christians). The services were held in German, not Hebrew. They had choirs and organs, like the Christians.
A Reform rabbi of this period would not be expected to be a great Jewish expert – and Lichtenstein (Reform or Orthodox) claimed to have received his ordination at the age of 18. His Synagogue was in a very small town, and this rabbi (Reform or Orthodox), was not an important name in his generation. Tapioszele, of Pest in Hungary, was settled in the 18th century by Jews. The Synagogue was founded in 1810 and a school followed in 1840. There were a grand total of 396 Jews and the population declined from there. Again, contemporaries later claimed that most of the people in the town were related to Lichtenstein (source:
The Encyclopedia of Jewish Life before and During the Holocaust
).
So, this yet another Rabbi that the missionaries tout as being learned who became Christians. Lichtenstein was a small town rabbi (less than 400 people), whose only family questioned his sanity. In all likelihood he was Reform, which in that time period rejected nearly every aspect of Judaism. Again, there are arguments for and against whether he was Orthodox or Reform but the fact that he came from a Reform area and was buried in a Reform cemetery lean heavily in that direction.
His writings also show clearly that he was not well educated in Judaism. Near his death he wrote
"'Kiss the Son, lest He be angry, and ye perish from the way.'"
– this is a mistranslation of T'hillim / Psalm 2. Surely a rabbi would not mistranslate basic Hebrew! The Hebrew is
נְשְׁקוּ־בַר
"arm yourself with purity" and not "kiss the son." The word
בַר
in Aramaic means "son" – but T'hillim / Psalm 2 is not written in Aramaic. It is written in Hebrew. In Hebrew the word
בַר
means pure (Brown-Driver-Briggs' Hebrew Definitions), not "son."
Wouldn't a "learned rabbi" know the difference between Hebrew and Aramaic? How could a learned rav make such a basic mistake in translation?
The Aramaic noun
בְּרָא
(b'ra), a son, does not appear in the Hebrew Bible in its root noun form - only in the possessive form (smichut). In the same sense, the Aramaic word
בַּר
(bar) appears only in the possessive form phrases as "son of ...", and there is no instance where it appears as a root noun, i.e., meaning "a son." The phrase
נַשְּׁקוּ־בַר
in T'hillim / Psalm 2 cannot be translated as "kiss the son" because there is no definite article (the word "the" aka "ha" in Hebrew) or accusative particle in the text. If (for some weird reason)
בַּר
in T'hillim / Psalm 2:12 was the Aramaic "son"and not Hebrew it would still have to be translated "kiss a son" not kiss THE son. Kiss the son" would have to be
נַשְּׁקוּ אֶת הַבַּר
or, using the Aramaic grammatical structure,
נַשְּׁקוּ יַת בְּרָא
.
The simple fact is that there are NO Aramaic words at all in T'hillim / Psalms. If Ignatz Lichtenstein were a "learned" rabbi he would surely know that. Ergo, whether Orthodox (unlikely) or Reform he was a small town rabbi of questionable sanity and expertise.
Given his mistranslation of Tehillim / Psalm 2 it would seem he wasn't well educated -- and given the fact that his Synagogue was in a small town this would seem to also indicate the same. . . I don't know if the Synagogue in question was Orthodox either because he was eventually buried in a Reform cemetery. The early Reform movement lost many members to Christianity. The grandfather of Reform was Moses Mendelssohn (1729 - 1786) Four out of six of Mendelssohn's surviving children converted to Christianity including the children of its founder.
Yet another source held up by missionaries to convince Jews that one can be a Jew and a Christian because "learned Orthodox rabbis" convert to Christianity. Research for yourself. Learn a little something about Judaism in the 19th century in Europe. . .
Two more points to note about Ignatz Lichtenstein:
1. There were a lot of pogroms and killings of Jews going on in Hungary at the time -- siding with the Christians may have been an attempt to prevent more killings of the Jews;
2. He never became a Christian -- he was never baptized (this again is per missionary sites).
---
Powered by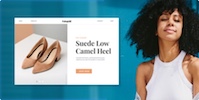 Create your own unique website with customizable templates.
Photos used under Creative Commons from symphony of love, Lawrie Cate, bschmove, Art4TheGlryOfGod, ToGa Wanderings, rottnapples, GotCredit, Israel_photo_gallery, ePublicist, KAZVorpal, jeronimoooooooo, Chajm, Kawee6281, Jim Linwood, Martin Comeau, Chajm, Hugo90, Karim D. Ghantous, Leonard John Matthews, Waiting For The Word, jumpinjimmyjava, Emma Fierberg, Abundance Thinkers, GlasgowAmateur, torbakhopper, WarmSleepy, M. Martin Vicente, slgckgc, Steven DuBois, Waiting For The Word, Soma Kondo, Themeplus, aldenchadwick, ePublicist, torbakhopper, dno1967b, Ian W Scott, Israel_photo_gallery, Ben Sutherland