The Torah, the Jewish People and even G-d Himself speak a different language than Christians – even when we use the same words the meaning is usually quite different. Take the Hebrew word
שָׂטָן /
"satan."
To Christians the word "satan" is the chief evil spirit; the great adversary of humanity; the devil. 2 Corinthians 4:4 calls him a god (the 4th Christian god with the big 3 of the trinity). "Satan, who is the god of this world." Further Christians are taught that Satan / Devil runs a mythical hell. Jesus is tempted by satan (Matthew 4:1) -- how a god tempts another god?? The devil and his minions are in hell -- a place of eternal torment for those who do not believe in Jesus (Matthew 25:41).
Christians are taught that "the devil" (aka "satan") is a fallen angel. This is also untrue. Angels are bound to do G-d's will. They have no free will of their own. Heavenly angels have only one mission, and this means that their names denote that mission. Most do not exist long enough for any name to be noted, but some have important enough missions to warrant their name being known.
Jew and Christian use the word "satan" but have totally different meanings for that one word. In Judaism we do not see it as there being a conflict between good and evil. Some ancient religions believed that there are two forces in the universe, one good and one evil, and that they are constantly warring with each other. This was common to Mthraism, Zroastrianism, Chritianity, and later to Mnichaeism. Chrstianity, however, made the devil less powerful than G-d, but still made him a rebel against G-d.
Judaism sees it differently, and we have always seen it differently. Satan is not a rebellious angel. G-d created both good and evil.
There is no devil in Judaism. There are no "demi-gods." There is only one G-d and He created good and evil.
"Forming 'Light' and creating 'Darkness', making 'Peace' and creating 'Evil' - I am HaShem and I do ALL these things" Isaiah 45:7.

G-d created evil.
There is no devil.
The word
שָׂטָן /
"satan" does appear in the Jewish bible. The word means "adversary" and it is used to speak of humans as well. Satan (with a capital "S") which is the name of the Chrstian devil does not exist in the T'nach or in Judaism.
The word "satan" IS NOT A PROPER NOUN (personal name). שָׂטָן / satan simply means "an opponent / opposer."
G-d has no opponents or opposition -- fallen angels do not exist. Humans DO have opponents.
Let's look at some instances of the use of "satan" in the T'nach:
"But G-d became angry because he was going, so [one] of HaShem's angels (messengers) stationed itself in his way as an opponent (satan) to him." (B'midbar / Numbers 22:22);
"Then HaShem's angel (messengers) said to him, "Why have you struck your she-donkey these three times? See, I came out as an opponent (satan) because you were hurrying on the way [to act] against me; but the she-donkey saw me and turned away these three times; if she had not turned away to avoid me, by now for sure I would have killed you, but I would have kept her alive!" (B'midbar / Numbers 22:32-33);
". . .he should not join us in the battle in case he becomes an opponent (satan) to us in the battle! (Sh'muél Alef / 1 Samuel 29:4-5);"David said, "What is [the disagreement] between me and you, Tz'ruyah's sons, that you have become opponents (satans) to me today??" (Sh'muél Beit / 2 Samuel 19:23).
Why did G-d create evil? Is G-d cruel? Is it some sort of punishment?
Evil is not a punishment -- it is a learning tool. G-d created the universe because G-d wanted to do good. So there had to be people to receive that good.
G-d does not want to just give away good as a present. G-d wants people to appreciate it. Something you get for free you do not appreciate. And in fact, if you got something amazingly good for free, and you were allowed to enjoy it for all eternity, you would be embarrassed by it. You didn't work for it, you don't deserve it.
So G-d decided that people would have to work for it, and receive the ultimate goodness as a reward for work.
What is that work? Well, G-d created the Evil Inclination, the angel called Satan, whose job it is to tempt us to do evil. If we ignore the Evil Inclination, then we get closer to G-d, and become more holy. By doing so, we merit the reward of the ultimate goodness. G-d also gave us Commandments, and the Tempting Angel tempts us to find reasons not to keep those Commandments. By ignoring the temptations, and fulfilling G-d's Commandments, we become more spiritual, and our souls gain more power over ourselves.
So we see our lives in this world as an opportunity. We have been granted the glorious opportunity to attain holiness and ultimate goodness.
G-d has given us a CHOICE between life and good on one side and death and evil on the other.
CHOICE. This is all about choice. Free will.
When G-d created man He did so in His image. G-d is the only entity in the universe, aside from man, who can CHOOSE. When everything is "good" where is the choice? If you knew that to touch fire would burn you, would you put your hand in the fire?
But what if you didn't know (like a baby?). You are drawn to the fire's beauty. You are drawn to its warmth. Fire cooks your food. Yet fire can be misused -- it can burn people even to death. It can destroy our homes. Fire can be good AND bad.
The fire can't choose - - it simply exists, but WE can choose.
And our inclination is to choose poorly. G-d wants us to learn and rise above our evil inclination and become holy people -- but how can we become improved and better if we can't learn and grow? If we only have good we simply exist. We just "are." With evil we can choose life and good. We can CHOOSE the blesing.
So remember, satan means "opponent" or "adversary." People have opponents, G-d has none. There is only one G-d. There is no devil, no hell. Same word -- totally different meaning! As for the word "lucifer" which I will look at more closely in a later post -- it is not found in the bible at all.
---
Powered by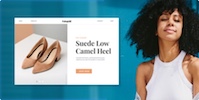 Create your own unique website with customizable templates.
Photos used under Creative Commons from symphony of love, Lawrie Cate, bschmove, Art4TheGlryOfGod, ToGa Wanderings, rottnapples, GotCredit, Israel_photo_gallery, ePublicist, KAZVorpal, jeronimoooooooo, Chajm, Kawee6281, Jim Linwood, Martin Comeau, Chajm, Hugo90, Karim D. Ghantous, Leonard John Matthews, Waiting For The Word, jumpinjimmyjava, Emma Fierberg, Abundance Thinkers, GlasgowAmateur, torbakhopper, WarmSleepy, M. Martin Vicente, slgckgc, Steven DuBois, Waiting For The Word, Soma Kondo, Themeplus, aldenchadwick, ePublicist, torbakhopper, dno1967b, Ian W Scott, Israel_photo_gallery, Ben Sutherland