SoAmazing how the so-called "Orthodox Rabbis" whom missionaries point to as converts to Christianity turn out to be nothing of the sort. Go to YouTube and check out videos by one "Simcha Pearlmutter" who, it is claimed, was an "Orthodox" rabbi who became a believer in Jesus. The only problem is that Pearlmutter was never an Orthodox anything, let alone a rabbi. In a book he authored Pearlmutter gave biographical information. He claimed a bachelor's degree from Boston along with attending two years of law school there. He then states that he became a law clerk in Miami, Florida. Nowhere did Pearlmutter ever claim that he studied Judaism as an adult, let alone that he was an Orthodox Rabbi with a
סמיכה
/ smicha (rabbinical ordination). He became a Christian while living in Miami, Florida.
A missionary website writes of Pearlmutter
"In the early 1960s. . . Simcha Pearlmutter established a Messianic congregation in Miami, Florida. However, he made aliyah (moved to Israel) in 1964 with much of his congregation. Those who stayed behind did not keep the congregation going. However, Pearlmutter eventually established a Messianic synagogue in Ir Ovot, in the wilderness south of the Dead Sea, which continued until his death in December 1999."
Pearlmutter founded a Christian cult in Israel where he called himself "rabbi." In 1982 his Jewish wife left him, along with her three children. He barricaded himself with his son and would not allow his son to be taken away. The case made it up to the Supreme Court of Israel. The community became smaller and smaller as more people left.
Link
.
A 1983 newspaper article about Pearlmutter states the following about Pearlmutter and the kibbutz he ran in Ovot, Israel: (
link
)
"The children learn (in) Yiddish (not Hebrew). . . They do not recognize the state of Israel and do not participate in elections.. . They do not serve in the IDF (armed services). . .Pearlmutter, was a graduate of Political Science and Law in Boston (actually, he only attended 2 years of law school and did not graduate).. He immigrated to Israel with two women, one Jewish and one Christian. . . The core of the kibbutz was founded in 1966 in Miami, USA. It was a handful of people who also believed in Jesus, but most of them dispersed and only a few remained. . .
"It became clear that (Pearlmutter is a) Haredi (Orthodox Jew) pretender to hunt souls for the sake of Christianity. Thanks to. . .Yad L'Achim (an Israeli counter-missionary organization) this Tribunal published the ultra-Orthodox community meeting. . . stern warning. . . "we warn each and everyone of Israel that never step foot in that place."
Pearlmutter was considered quite a nut, according to an article published in 1990 in the Jerusalem Post.:
"His neighbours want him out of the Arava. His community lost its official status years ago, and most of his followers have long since packed and abandoned him. Seven of his nine children have dropped the dream of building a new community in the desert. Most of them do not even maintain contact with him.

And yes, Pearlmutter once had two wives simultaneously, the mothers (plural) of his nine children. He does not like to talk about that part of his past, but news stories have attributed to him the view that Jewish law permits men to have more than one wife after they have returned to their own land. . .

(Where he lives is) s a desolate expanse of rock-strewn desert sand. A few decaying cinder-block buildings coexist with a handful of standard-issue caravans that are commonly used for temporary housing in new settlements. . . .

Twenty-four years after he made aliya, Simha Pearlmutter still lives in a caravan. If the authorities get their way however, he won't even have that much. It seems that everybody - from the Arava regional Council and the Israel Lands Administration to the Jewish Agency and the Water Commission - wants to get rid of Simcha Pearlmutter . . .

AS FAR AS the overwhelming majority of Jews are concerned, these are nothing more than the rantings of a crackpot. Religious Jews believe he poses a serious threat to the Jewish faith, while their secular compatriots just laugh at his seemingly crazy ideas. . . ":
By Carl Schrag, Week for the Jerusalem Post, April 21, 1990.
Why is it that so many people follow these apostate Jews and believe them? Why do none of them do the modicum of research it takes to discover they are "emperor's with no clothes"?
Pearlmutter, long since dead, made videos which are all over the internet. In one of them he claimed that orthodox Jews ask for atonement in the name of "
Yéshu'a
" on Yom Kippur.
First of all, if Jesus had a Hebrew name no one knows what it might have been. Not knowing what Jesus' Hebrew name might have been (since there are no early writings with a Hebrew name) the messianic Jewish movement, who wanted to make everything Christian "sound" Jewish, chose
יֵשֽׁוּעַ
Yéshu'a
. In earlier times the name Yéshu was thought to have been Jesus' Hebrew name, as it was a fairly common name 2000 years ago (abbreviation of יְהוֹשֻֽׁעַ /
Y'hoshu'a /
Joshua).
Various iterations of יְהוֹשֻֽׁעַ /
Y'hoshu'a /
Joshua came about over time. One version, popular in the Babylonian Exile, was יֵשֽׁוּעַ / Yéshu'a. This was shortened to יֵֽשׁוּ Yéshu after the return from the Babylonian Exile (second Temple period).
If Jesus had a Hebrew name, given the period in which he supposedly lived the name is far more likely to have been
יֵֽשׁוּ / Yéshu, not
יֵשֽׁוּעַ / Yéshu'a.
The plain fact is that the Christian bible was written in Greek, not in Hebrew. The earliest "names" for Jesus are not in Hebrew, it's Greek: Ἰησοῦς / Iesous. There simply is no early known Hebrew name for Jesus.
Would
Ἰησοῦς / Iesous t
ransliterates יֵשֽׁוּעַ / Yeshu'a? Nope. The closest transliteration would be
יֵֽשׁוּ / Yéshu -- the name missionaries do not want to use because they think it insults Jesus.
The Greek names given for Jesus do not represent the Hebrew form
יֵשֽׁוּעַ
Yéshu'a because that form would transliterate into "Jesuas," not Jesus. Jesuas is not a name used for Jesus -- meaning
יֵשֽׁוּעַ

Yéshu'a

is simply made up and doesn't fit the known early Greek names for the man.


Why do missionaries dislike the name יֵֽשׁוּ Yéshu and think it is insulting? Some think it was an acronym insulting Jesus. The purported insulting acronym is supposedly taken from the phrase יִמַּח שְׁמוֹ וְזִכְרוֹ / yimmaḥ sh'mo v'zichro which translates to:
"may his name and memory be blotted out."
The only problem with this missionary theory is that no one uses the acronym when insulting a person, for example insulting Hitler by using the acronym would be
"Hitler yéshu" -- but no one says that.
The insult is made with the words themselves (for Hitler) would be "Hitleryimmaḥ sh'mo v'zichro."
In the 1970s the "messianic" groups started trying to say that Jesus' Hebrew name was
יֵשֽׁוּעַ
Yéshu'a so they could pretend it is the same as the common noun
יְשׁוּעָה
y'shu'ah (which is feminine and means "salvation"), The words are not even pronounced the same. The vowel of the first syllable of
יֵשֽׁוּעַ
Yésh
u'a is tzere, -- the accented syllable is the שֽׁוּ -shu. The word for salvation (the feminine noun) points the yod in יְשׁוּעָה y'shu'ah iwith sh'va na, a "snatched" half-vowel that has no sound of it's own.
But, back to Pearlmutter's contention.
He claimed the prayer in question is Ashkenazi (European Jewish) and claimed he was reading from the Machzor Rabbah published by Eshkol.

There is no prayer in that machzor as he claimed. There is a poem (not a prayer) --
a silent meditation (it is not read out loud). The poem is mystical in nature and harks back to a desire to once again have a Temple in Jerusalem. Poems are not generally considered "literal," yet missionaries (starting with Pearlmutter) try to latch on to this particular poem because it has the name
יֵשֽׁוּעַ
/ Yéshu'a in it.
The person mentioned in the poem is not Jesus, it is a kohen gadol (high priest) who is mentioned in the T'nach (Ezra and Zechariah). Yet simply because the name sounds similar to the recently "made up" Hebrew name for Jesus the missionaries have plastered this poem all over the interent. Do a search for yourself on "yeshua" and "rosh hashana prayer." Quite a few entries pop up claiming that "Jesus is mentioned on Rosh HaShanah"! Just how many people do you think have had that name through the ages (it is an abbreviation of the name "Joshua").
The poem in the machzor (high holy day prayer book) is found at point when the shofar (ram's horn) is blown, and a time when verbal prayers are not allowed. Speech of any type is forbidden during this time in the service. The
Ga'on of Vilnius
stated that while this passage was appropriate for silent meditation it was not to be read out loud (as a prayer). Here is a translation:
"…sound be embroidered into the [heavenly] curtain by the appointed angel [טרטיא"ל], just as You accepted prayers through Elijah, who is remembered for good;
יֵשֽׁוּעַ/
Yésh
u'a

(
Ben (son of) Yehozadak),

minister of the Inner Chamber; and the ministering angel [

מט"ט
]; and may You be filled with mercy upon us. Blessed are You, Master of Mercies."
Rosh HaShanah Machzor, Rabbi Joseph B. Soloveitchik, K'hal Publishing,pg. 449.
The passage in the machzor (mystical in nature and read silently while the shofar is blown) mentions Elijah (the prophet) and two others, one of whom is
יֵשֽׁוּעַ
/ Yéshu'a -- a
kohein gadol (high priest) mentioned in the books of Ezra and Zechariah.
Yéshu'a

(

Ben (son of) Yehozadak -

(Jeshua)

was the High Priest at the time of the rebuilding of the Temple and together with Zerubavel led the people who returned to Israel from Babylon. Link.

Why do missionaries assume that every person named "Joshua" in history must be the Jesus of their religion?

For further information about this poem read Menashe Walsh's blog post (link). He writes "
Yeshua ben Yotsadak. . . was the High Priest at the time of the rebuilding of the 2nd Temple and together with Zerubavel led the people who returned to Israel from Babylon."
This is much ado about nothing. The name
יֵשֽׁוּעַ / Yéshu'a was highly unlikely to be the Hebrew name of Jesus (as discussed above). Even if
יֵשֽׁוּעַ / Yéshu'a had been Jesus' Hebrew name it does not mean that the name in the poem in the Hebrew poem refers to Jesus. Do missionaries think that no one in the world (other than Jesus) could possibly have been named
יֵשֽׁוּעַ Yéshu'a? There were actually quite a few real live men with that name, one of whom is mentioned in that poem.

Many missionary websites have taken Pearlmutter's warped explanation and will claim all over the internet that this prayer mentions Jesus, but that is ridiculous. As discussed (above) if Jesus had a Hebrew name no one even knows what it might have been. The only names for Jesus were in Greek. The Greek name does not equal
the Hebrew form
יֵשֽׁוּעַ
Yéshu'a because that form would transliterate into "Jesuas," not Jesus.
I recommend reading
"The Yeshua Name Game"
by UriYosef for more information on how missionaries have tried to invent a Hebrew name for Jesus.
When a missionary claims that a person is a "former Orthodox Rabbi who became a Christian" do your own research! It was not difficult to find out the facts about Pearlmutter. The same can easily be done for "Rabbi Leopold Cohn" the founder of "The Chosen People's Ministry" -- another who was never a rabbi, let alone an "Orthodox" one despite his claims.
---
Powered by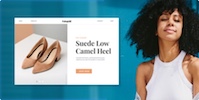 Create your own unique website with customizable templates.
Photos used under Creative Commons from symphony of love, Lawrie Cate, bschmove, Art4TheGlryOfGod, ToGa Wanderings, rottnapples, GotCredit, Israel_photo_gallery, ePublicist, KAZVorpal, jeronimoooooooo, Chajm, Kawee6281, Jim Linwood, Martin Comeau, Chajm, Hugo90, Karim D. Ghantous, Leonard John Matthews, Waiting For The Word, jumpinjimmyjava, Emma Fierberg, Abundance Thinkers, GlasgowAmateur, torbakhopper, WarmSleepy, M. Martin Vicente, slgckgc, Steven DuBois, Waiting For The Word, Soma Kondo, Themeplus, aldenchadwick, ePublicist, torbakhopper, dno1967b, Ian W Scott, Israel_photo_gallery, Ben Sutherland