In today's earlier post I said I'd "get around" to discussing "lucifer." A few people have messaged me today asking for the answer, so I decided to post it here, too. The prophet Y'shayahu / Isaiah is merely saying that with the fall of the King of Babylon so fall his false gods.
That is IT.
No devils.
"Lucifer" is an English corruption of the Latin lucem ferre (bringer, or bearer, of light.). Over time this became distorted to "lucifer" and most thought it was a name of a devil.
The term lucem ferre was Latin for the planet Venus. Venus is very bright when it first appears in the morning sky in the east around sunrise.
Venus (lucem ferre) was mistaken for a bright star in ancient times. Many pagans worshiped the planet (which they thought was a star) as a god or goddess (the planet Venus was worshiped as a godess by the ancient Romans). The Babylonians worshiped Inanna, a goddess associated with the planet Venus which at that time was regarded as two stars, the "morning star" and the "evening star."
As such, the prophet is saying that as the Babylonian leader is defeated so too are his gods defeated (including the morning star). In Hebrew the word הֵילֵל heilél (morning star) that Y'shayahu / Isaiah uses in 14:12 as a bitingly sarcastic reference to the Babylonian king Nebuchadnezzar II and his fall:
אֵ֛יךְ נָפַ֥לְתָּ מִשָּׁמַ֖יִם הֵילֵ֣ל בֶּן־שָׁ֑חַר נִגְדַּ֣עְתָּ לָאָ֔רֶץ חוֹלֵ֖שׁ עַל־גּוֹיִֽם׃

"How you have fallen from heaven, O (Helel which is translated as morning star), (Shahar translated as son of the dawn)! You have been cast down to the earth, you who once laid low the nations!" (Y'shayahu / Isaaih 14:12)
The word "lucifer" didn't creep into Christian translations for 400 years, but thanks to translators using that word instead of "morning star" many Christians (and far too many Jews) think it is "lucifer the devil." It is in the King James Version, but more recent Christian translations are abandoning "lucifer" for the more correct "morning star."
As an interesting aside, the Christian bible refers to Jesus as the "morning star" in Revelations 22:16, yet I can't think of one Christian who thinks that Jesus = Lucifer.
There is no devil. There are no demi-gods. There is only One G-d and He creates everything -- including good and evil.
The word "lucifer" is a latin word for Helel. Nothing more and nothing less. The 4th century Christians translated Helel (Hebrew) into lucifer (latin) and then folks began to misinterpret lucifer as being a fallen angel instead of a fallen false Babylonian god. Why over time didn't people translate this latin word (lucifer) either into English (son of the morning) or into Hebrew "Helel?" While I can't read the minds of others it seems safe to assume that they did so because it served as "proof" of their devil, so why correct the error?
---
Powered by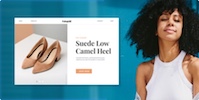 Create your own unique website with customizable templates.
Photos used under Creative Commons from symphony of love, Lawrie Cate, bschmove, Art4TheGlryOfGod, ToGa Wanderings, rottnapples, GotCredit, Israel_photo_gallery, ePublicist, KAZVorpal, jeronimoooooooo, Chajm, Kawee6281, Jim Linwood, Martin Comeau, Chajm, Hugo90, Karim D. Ghantous, Leonard John Matthews, Waiting For The Word, jumpinjimmyjava, Emma Fierberg, Abundance Thinkers, GlasgowAmateur, torbakhopper, WarmSleepy, M. Martin Vicente, slgckgc, Steven DuBois, Waiting For The Word, Soma Kondo, Themeplus, aldenchadwick, ePublicist, torbakhopper, dno1967b, Ian W Scott, Israel_photo_gallery, Ben Sutherland