G-d exists outside of time and space (which are part of His creation). G-d has always existed, He existed prior to everything and anything. He will always exist. G-d created the reality that we know (our universe, our world) from nothing [creation ex nihilo].
When one considers how "everything" became reality there are generally two schools of thought.
either G-d created this world from nothing (the Torah / Jewish approach) or

he created this world from pre-existing matter.



Early church fathers of the second century CE (Theophilus of Antiochus, Justin Martyr, and Origen) believed in the second option -- that matter already existed and G-d "used" it to create things, ordering the matter into the world as we know it. This is definitely not the Jewish or biblical answer. Most likely the church fathers took this idea from the Greeks (Plato). The Mormons are definitely in this second camp (creation from pre-existing matter).
Aristotle taught that the universe was not created from nothing (ex nihilo) or created anew (de novo). The universe – as it is now – was eternally this way. This has since been disproven (Big Bang theory). To Plato matter always existed.
Later Christians debated whether G-d created the world from nothing, or whether He created it from existing matter. This debate continues in the modern Christian world, although the majority seem to side with creation from nothing.
Because Jews know that G-d is One, He is inevitably primary. All that exists other than Him is not primary in relationship to Him. This is shown in
D'varim / Deuteronomy 33:27
):
"G-d who preceded [all existence] is a refuge..."
We find the fact that G-d existed before anything (and will exist after) in many passages.
"I am the first and I am the last; apart from Me there is no G-d."
Yeshayahu / Isaiah 44:6
.
The debate continues with modern science. Stephen Hawking once said in his book "A Brief History of Time" that "In real time the universe was created ex nihilo (from nothing)."
Which raises the question "what is time?" and "what is space?" Both are His creations. Everything is His creation. Thus time does not exist for G-d (neither does space). The Rambam wrote in his book
"The Guide to the Perplexed
" (II.13 ) that "
G-d's bringing the world into existence does not have a temporal beginning, for time is one of the created things
."
There was nothing, no physicality at all, prior to G-d's creation. When G-d did create, He began with primordial matter (no larger than a mustard seed). Not all the sages agree with the fourth principle (including Ibn Ezra).
Writing for
Aish
Rabbi
Yerachmiel Fried
wrote:
"In most translations, the first verse of (B'reshit) Genesis reads something like this: "In the beginning G-d created heaven and earth, and the earth was astonishingly empty…" This translation, which alludes to G-d creating heaven and earth directly and as a complete entity as you mentioned, is a flawed translation.

"The correct translation, as explained by Rashi, the most classical of commentaries, is "In the beginning of G-d's creating of the heaven and the earth…" The difference is a great one; it is simply introducing the story, not referring to anything yet created.

"The continuing statement, "and the earth was astonishingly empty," also loses its meaning in translation. Another classical commentary, Nachmanides (13th century) points out the difficulty implicit in the words "tohu vavohu," which do not literally form the phrase "astonishingly empty." Tohu indeed means astonishing. Bohu, however, means "all is in it." Nachmanides (the Ramban) explains as follows:


"G-d created all creatures from absolute nothingness (ex nihilo), which is described by the term, "Bara." Not all creatures in the spiritual realm or below the heavens were created ex nihilo, rather G-d brought into being from absolute nothingness a very tiny basic material, which seemed as though it didn't exist at all, but it had within it the power to bring forth other creations, prepared to receive shape, to develop from the potential to the actual… and all was created from it. This matter…is called in Hebrew "tohu"… because if we would attempt to assign it a name, we would be astonished… because it had no form to accept a name. The form, which cloaked this matter, is called in Hebrew "bohu," meaning "all is in it." In other words, G-d created from complete "Tohu" and made from nothing something."


"We see from Nachmanides (the Ramban) that the verse from (B'reshit) Genesis is precisely in line with Big Bang! For the past 700 or more years, we were not able to understand the meaning of Nachmanides in physical terms. It defied human understanding to imagine all the vast mass of the universe compressed into an infinitesimally small speck of matter which could not even be observed. One could not even imagine compressing a cup of water into a smaller cup! Only after Einstein discovered relativity and the relationship between matter and energy, could we understand this in physical terms."
It is interesting to note that Arno Penzias, who
won the 1978 Nobel Prize in Physics for the discovery of cosmic microwave background radiation, which supported the Big Bang theory of the creation of the Universe.
is Jewish said
"The best data we have are exactly what I would have predicted, had I had nothing to go on but the five books of Moses (the Torah), the Psalms (T'hillim), the Bible as a whole." (Penzias, as cited in Bergman 1994, 183; see also Brian 1995, 163).
Principle number 4: G-d is eternal, and He created everything from nothing.
---
Powered by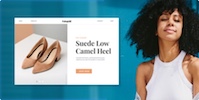 Create your own unique website with customizable templates.
Photos used under Creative Commons from symphony of love, Lawrie Cate, bschmove, Art4TheGlryOfGod, ToGa Wanderings, rottnapples, GotCredit, Israel_photo_gallery, ePublicist, KAZVorpal, jeronimoooooooo, Chajm, Kawee6281, Jim Linwood, Martin Comeau, Chajm, Hugo90, Karim D. Ghantous, Leonard John Matthews, Waiting For The Word, jumpinjimmyjava, Emma Fierberg, Abundance Thinkers, GlasgowAmateur, torbakhopper, WarmSleepy, M. Martin Vicente, slgckgc, Steven DuBois, Waiting For The Word, Soma Kondo, Themeplus, aldenchadwick, ePublicist, torbakhopper, dno1967b, Ian W Scott, Israel_photo_gallery, Ben Sutherland