The prophet Hosea wrote
"My people has been eliminated for lack of knowledge; for you have spurned knowledge and I will spurn you from serving Me; and as you have forgotten the Torah of your G-d, I too, will forget your children."
Hoshea / Hosea 4:6
.
In other words: throughout history Jews have turned their backs on G-d and followed false gods -- many out of ignorance. This was true in the days of the prophets Isaiah and Ezekiel, and it is true today.
Consider one Moishe (Martin) Rosen (founder of Jews for Jesus).
Rosen was born a Reform Jew and was raised in a secular home.
Ruth Rosen, his daughter, wrote about her father "A certain amount of religious activity was expected in order to show loyalty to the Jewish people, but as is often the case, those activities neither stemmed from nor inspired deeply held spiritual convictions in the Rosen home. Moishe's father maintained that "all religion is a racket," and his mother, while not sharing her husband's cynicism, did not seem interested in religion. It would be fair to say that Moishe's childhood was strongly shaped by Jewish values, but not by Jewish faith."
Limited Jewish education (if any) and no Jewish faith.
This then is the person who tried to convince other Jews that one could be a Christian and a Jew -- an uneducated, unlearned man with no Jewish faith -- according to his very own daughter (in her biography of Rosen).
Rosen was born to Reform Jewish parents from Austria and converted with his wife to Christianity in 1953.
In 1957
Rosen was an ordained Baptist minister (
Northeastern Bible College in New Jersey).
He led Hebrew Christian congregations and worked for the Chosen Peoples Ministry and eventually "Jews for Jesus." Rosen was a Christian through and through -- a Baptist
who was born a Jew and rejected Judaism for Christianity.
These are quotes directly from his biography on the Jews for Jesus website. "Diploma, Northeastern Bible College, 1957; DD, Western Conservative Baptist Seminary, 1986. Ordained to ministry Baptist Church, 1957."
As you can see, it is clear that he became an ORDAINED BAPTIST MINISTER IN 1957 and he was also a graduate of two Christian colleges; Northeast Bible College and the Western Conservative Baptist Seminary!
Here is more information on him which was taken from the Jews for Jesus website: "Trustee Western Conservative Baptist Seminary, Portland, Oreg., 1979-85, 86-91, International Council on Biblical Inerrancy, Oakland, Calif., 1979-89; board of directors, Christian Advocates Serving Evangelism, 1987-91. Received Hero of the Faith Award from the Conservative Baptist Assoc. of America on July 7, 1997."
Clearly, this is not the resume of a Jew, but of a Christian minister! Here is the proof link so you can see all of this on the Jews for Jesus website.
However, there is even more evidence that
Rosen
was a Christian right up to his death. Reverend
Rosen
's resume used to be found on the Carlsbad Community Church website, "Reverend
Rosen
is a member of two churches, the First Baptist Church in San Francisco and Lake Avenue Congregational Church in Pasadena (under "Home Churches")."
Rosen
talked about his ministry experiences. This is a
direct quote from the Jews for Jesus website
.
"So What's a Pastor Good For Anyway?
By Moishe Rosen, Founder.
. . "While training to become a minister, I worked part-time at Sears and Roebuck. One of my co-workers made a not-so-funny joke when he said, "I wouldn't mind being a preacher myself. All you have to do is preach two or three sermons a week, and you can spend the rest of the time playing golf." I'm sure he knew that a minister puts in more time than just the stated hours of the church service, but in all seriousness I doubt if most people have that understanding. The church needs instruction in this area from an objective source."
To get an idea of Reverend
Rosen
's thinking, I believe it helps to see where he studied. Please read the mission section of the Western Conservative Baptist Seminary-this is a school trying to produce CHURCH leaders. Obviously, it is not a Jewish educational institution
It seems pretty obvious that a real Jewish group would not be founded by a Church minister!
Further, Reverend
Rosen
loved the church. Here are some
quotes from the late Reverend

Rosen

on his church
: "I love my church! I find it sad when I meet other Christian s who do not seem to love theirs. Maybe they don't know they are supposed to love their churches. . .I feel great loyalty to my own church in downtown San Francisco. When I am not out of town preaching, you can find me there in the pew. I like the pastor and the preaching, but I also find other elements of equal importance. Though our congregation is somewhat small, we carry on an extensive missionary program. We sponsor a Christian school. We have a Sunday morning bus ministry.
"When I joined that church, I asked G-d to help me love the people and the pastor, and I do. I would never say that my church is perfect or that it is in any way better than the churches others belong to and ought to love. Nevertheless, because it is my church, I have made a commitment to love it and to be loyal to it."
I love my church?
Great loyalty to his church in San Francisco?
Clearly this is a Christian , not a Jew speaking. Here is the proof. The quotes come from the 1st, 11th and 12th paragraphs.
According to
Rosen
his mother's parents were "Reform Jews from Austria", his paternal grandfather was Orthodox, and although
Rosen
's father regularly attended an Orthodox synagogue he was "not religious" and viewed religion as a "racket".
Rosen
married Ceil Starr on 18 August 1950. They became Christians in 1953. After graduating Northeastern Bible College,
Rosen
made a commitment to be a missionary to Jews from 1956.
He was ordained as a Conservative Baptist minister in 1957. He felt a need for a more visible kind of evangelism and developed new techniques of communication which culminated in what became known as The Jews for Jesus movement in 1969.
In 1973
Rosen
left the employment of the American Board of Missions to the Jews (now called Chosen People Ministries) to incorporate a separate mission which became known as Jews for Jesus ministries.
In 1986 he received a Doctor of Divinity Degree from Western Conservative Baptist Seminary in Portland, Oregon. He stepped down from his position as Executive Director in 1996, but continued to be employed as a staff missionary and remained one of fifteen board members until his death.
Raised with minimal (or no) Jewish education and trained as a Baptist. This is a pretty typical scenario for Jews who become Christian. Michael L. Brown is another prime example -- a secular Jewish kid who became a drug addict and thief in his teen years who and then turned to Christianity. . . Unfortunately this uneducated Jews not only delude themselves but they take other souls along with them. . .
A sad, all too familiar story, resulting from a lack of Torah.
Rosen himself admitted to being a "petty" thief in his teen years, per his daughter's biography of him. His thefts included shop lifting from stores. . .
Hardly a religious Jew!
In
Hilchot

Teshuvah
8:1, the Rambam elaborates on the latter dimension: "The good that is hidden for the righteous is the life of the
world to come
... The retribution of the wicked is that they will not merit this life. Rather, they will be cut off and die. This is the intent of the meaning of the term כרת in the Torah, as (Bamidbar / Numbers 15:31) states:
"That soul shall surely be cut off."
Think about the Jews in the bible who followed Ba'al or other false gods – they were still Jews, but they cut themselves off from G-d.
So, yes, Moishe (Martin) Rosen was a Jew –
a Jew who cut himself off from G-d and even worse, he encouraged others to turn away from G-d.
Consider again the words of the prophet Hosea:
"I WILL SPURN YOU FROM SERVING ME AND AS YOU HAVE FORGOTTEN THE TORAH OF YOUR G-D, I TOO, WILL FORGET YOUR CHILDREN."
Hosea 4:6.
Being a Jew does not mean you automatically "pass go and collect $200."
The opposite is true.
We made a contract with G-d and when we turn our backs to Him we are judged more harshly that a non-Jew who does the same.
G-d is loving and forgiving, though and G-d desires the apostate's repentance and beckons him/her to renounce iniquity: "From the clutches of the grave I would ransom them, from death I would redeem them, I will be your words of death; I will decree the grave upon you. Remorse shall be hidden from My eyes" (Hosea 13:14).
Unfortunately Moishe Rosen did not repent.
---
Powered by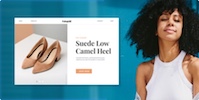 Create your own unique website with customizable templates.
Photos used under Creative Commons from symphony of love, Lawrie Cate, bschmove, Art4TheGlryOfGod, ToGa Wanderings, rottnapples, GotCredit, Israel_photo_gallery, ePublicist, KAZVorpal, jeronimoooooooo, Chajm, Kawee6281, Jim Linwood, Martin Comeau, Chajm, Hugo90, Karim D. Ghantous, Leonard John Matthews, Waiting For The Word, jumpinjimmyjava, Emma Fierberg, Abundance Thinkers, GlasgowAmateur, torbakhopper, WarmSleepy, M. Martin Vicente, slgckgc, Steven DuBois, Waiting For The Word, Soma Kondo, Themeplus, aldenchadwick, ePublicist, torbakhopper, dno1967b, Ian W Scott, Israel_photo_gallery, Ben Sutherland