The Rambam (
Isurey Biah
13 17) writes about the gerim (converts) who don't commit themselves to the ways of the Torah with a full heart, and they are the ones who end off with second thoughts and try to revert the conversion to no avail. Once a convert had completed his conversion there is no return.
The Rambam continues that a typical example of such converts who refused to live a Torah life were the
ערב רב
/ Erev Rav (mixed multitude who left Egypt with the Jews) who caused the Jews to do many misdeeds.


​
The Zohar (Ki Sisa 192a) explicitly writes that the gerus (converts to Judaism) of the
ערב רב
/ Erev Rav was not done with a full heart. Both the Zohar and the Rambam [in continuation to his above mentioned comments] write that this is what Chazal had in mind קשה גרים לישראל (converts are not easy on Israel). The insincere cause untold problems (including the delay of the arrival of the messiah), while sincere ones may make a born Jew embarrassed that he is "not as good a Jew" as a convert.
Read Rashi's commentary to
Sh'mot / Exodus 32:7
which he references from Exodus Rabbah
your people…have acted corruptly:
Heb.
שִׁחֵתעַמְ
. It does not say, "The people have acted corruptly," but "your people." Those are the mixed multitude whom you accepted on your own initiative, and whom you converted without consulting Me. You said, "It is good that converts cleave to the Shechinah." They have acted corruptly and have corrupted [others]. -[from Exod. Rabbah 42:6]
The Ohr HaChaim HaKadosh says that it refers to the
ערב רב

/ Erev Rav. The sin of the Jews is that they did not STOP the
ערב רב

/ erev rav. There were 3 million Jews! 3 million! It was indeed a great sin on the part of the Jews.
Folks more familiar with the movie version of the "Ten Utterances" (not Commandments) rather than what the Torah says argue "how could it NOT be the Jews who built the golden calf, after all Aaron (Moses' brother) HELPED THEM."
Well, first of all the Torah tells us that it was not the Jews who made the golden calf. Sh'mot / Exodus 32:7-8
"Then G-d said to Moses 'Go, descend − your people that you have brought up from Egypt have acted corruptly; they have quickly left the way that they were commanded and have made for themselves a melted [gold] calf.... they have worshiped it and made offerings to it, and they have proclaimed: 'Listen Jews (Israel), these are your gods that have brought [plural] you up from Egypt'."
First of all, notice that the "people" G-d refers to in verse 7, and the speakers in verse 8, are not Jews; whenever G-d is talking to Moses, He never calls the Jews (Israel)
"your people that you have brought from Egypt."
G-d always speaks of "My people" when talking about the Jews. But Moses had allowed non-Jews to leave Egypt with the Jews. These people, עֵֽרֶב רַב / érev rav were the non-Jews whom Moses let travel with the Jews leaving Egypt (Sh'mot / Exodus 12:38).
Line 8 is usually mistranslated as
"This is your god who brought...."
– but that is a mistranslation. The text reads אֵֽלֶּה אֱלֹהֶֽיךָ éleh elohecha (
"THESE ARE your gods"
) and even the verb that follows, הֶעֱלֽוּךָ he'elucha, is plural (הֶעֱלֽוּךָ he'elucha is the 3rd person plural, past tense hif'il form הֶעֱלוּ "they brought up" with the 2nd person object-case suffix ־ךָ "you" added to it).
Also Sh'mot (Exodus) 32:5 says "
These are your gods
"
Did you notice one really interesting word?
It is the word "your"
And not the word "our."
The text does not say, "These are
our
gods." - it says "
These are your gods
" meaning that the עֵֽרֶב רַב / érev rav ( mixed multitude who had come up from Egypt) were the ones who gathered against Aaron, and they were the ones who made it [the calf]. Afterwards, they caused the Israelites to stray after it. -[from Midrash Tanchuma 19].
Again -- pay attention. YOUR gods (plural) not our G-d (singular). If the Jews were speaking they would say "our G-d" (or heaven forbid: our gods). . . who are they saying "YOUR" to???? No one says "your" when they are speaking of themselves! It would be "our" or "us" or even "we"!
Here's how the story goes. The time: shortly after leaving Egypt. Moses goes up on Mount Sinai to receive the 10 Utterances from G-d, and when Moses is delayed coming down from the mountain the people tell Aaron,
"…Make us gods, which shall go before us; we have no idea what happened to this Moses guy who brought out us out of Egypt."
In reality, this took place after the entire nation heard G-d speak to them at Sinai. The entire nation (some 3 million people) agreed to follow the mitzvot. Do you really think after such an amazing experience and making such promises the Jews would immediately make a statue of a false god?
Does that make any sense at all?
So let's put things in context. Moses was late coming down from the mountain. Moses said he would be gone 40 days, and the people had miscounted. They thought he was dead. They approached Aaron and Aaron tried to stall them. Sh'mot / Exodus 32:3
"Take the rings off the ears of your wives and children,' replied Aaron. 'Bring them to me.'"
This is not some rabbinical "made up" excuse about Aaron. READ THE TORAH, specifically line 25 of the same chapter.
"They said to me, 'Make us gods who will go before us, because this man Moses, who brought us up from the land of Egypt we do not know what has become of him.' I said to them, 'Who has gold?'"
As Rashi points out, Aaron did NOT say
"give me your gold."
He asked
"who has gold."
Aaron was stalling, but the people immediately gave him their gold with which to make an idol.
When Aaron is confronted by a mob demanding that he make them אֱלֹהִ֗ים (elohim, mighty, powerful judge. The word אֱלֹהִ֗ים / elohim is used to speak of false gods, angels, humans and G-d Himself. It refers to a powerful leader, thus some sages say the golden calf was to replace Moses whom they thought had died. Others say the calf represented a false god to replace G-d) In this instance it is in the plural (when used for G-d it is never plural).
Aaron says:
"break off the gold rings that are in your wives', your sons' and your daughters' ears and bring it to me"
(notice that he didn't ask for the gold jewelry that the men in the mob were wearing. Nope, he asked for the jewelry that their wives and children were wearing). Why?
So STALL FOR TIME.
But the tactic didn't work. The mob took off their own jewelry and gave it to Aaron.
No read Sh'mot / Exodus 32:5. The golden calf
"came out of the fire"
(apparently, all by itself). Some sages say the magicians from Egypt (who had come with the עֵֽרֶב רַב / érev rav made it seem to appear. (The Zohar, 191:1).
Aaron continued to stall for time. He said
" 'Tomorrow will be a Feast for G-d!'
" (notice that he didn't offer any sacrifices to the calf, that he delayed the "Feast" until the next day, and that he didn't announce that there was to be a Feast for the calf, but specifically "for G-d").
Another important fact is to note at 3000 people took part in the golden calf incident – out of the 3 million there. Only .1% of the people took part in the incident – and they were all killed. 99.99% did nothing wrong! (3,000 people took part out of 3 million people who were there). Sh'mot / Exodus 32:28.
Moses confronted Aaron and asked him why he had allowed the statue to be made – and Aaron explained to Moses that he did what he could to at least slow them down. Sh'mot / Exodus 32:25
"And Moses saw the people, that they were restrained, for Aaron had restrained them to be disgraced before their adversaries."
Aaron did not encourage the building of the golden calf – he was trying to prevent a riot. Our sages say that Aaron reasoned that it would be better that he alone be blamed for the golden calf than the entire nation of Israel. R' Hakohen from Lublin explained that Aaron became Kohen Gadol, not despite the golden calf, rather because of it! [See Takanat Hashavim, p. 20]. Aaron did his best, and even though he did, he also repented – knowing that he should have tried to do more. Repentance motivated by love of G-d will turn a sin into a meritorious deed.
Midrash Aggadah adds a bit more detail to the story (since this is Midrash, it is a story and may or may not be true). Earlier we are told that Chur is an important leader and is often with Aaron. Chur is mentioned in Sh'mot / Exodus 17:10, and 24:14. Before Moses leaves to ascend the mountain he says (24:14) "Aaron and Chur will remain with you. Whoever has a problem can go to them.'"
So Chur is in charge (as is Aaron) until Moses' return – but we never hear of him again.
The Midrash tells us that Chur tried to stop the rabble from creating the golden calf and they murdered him. Now, again, this is a Midrash (story) – it may be fact, or it may be fiction, but it adds a layer to the motivations of Aaron to keep the crowd from rioting while trying to save his own life. . .
Does anyone honestly think that G-d would have made Aaron the kohen gadol (high priest) – and given all of his descendants the eternal priesthood – if Aaron had been an idol worshiper?
The people who made the calf were killed (all 3000 of them). G-d also sent a plague
THINK, folks! Think and read the Torah – not what Cecil B. DeMille makes into a movie, or what someone tells you it says.
The golden calf is considered one of the worst sins of the Jewish people. I am not trying to make less of it than it was. The sin of the 3 million Jews was in not preventing the 3000 from sinning. Surely 3 million could have prevented the actions of 3000.
There are two very important lessons to learn from the tale of the golden calf:
We sin by omission just as badly as if we did the evil deed ourselves. That is the true lesson of the story of the golden calf. The sin of the Jews was not in stopping others from sinning. We ARE our brothers' keeper!
G-d does not allow any worship of any image -- even an image of Him. This message is repeated in D'varim / Deuteronomy chapter 4.
"Only take heed and watch yourself very carefully, so that you do not forget the things that your eyes saw. Do not let [this memory] leave your hearts, all the days of your lives. Teach your children and children's children about

the day you stood before G-d your L-rd at Horeb.It was then that God said to me, 'Congregate the people for Me, and I will let them hear My words. This will teach them to be in awe of Me as long as they live on earth, and they will also teach their children.'"You (The Jewish nation of 3 million) approached and stood at the foot of the mountain. The mountain was burning with a fire reaching the heart of heaven, with darkness, cloud and

mist.

Then G-d spoke to you out of the fire. You heard the sound of words, but saw no image; there was only a voice.

He announced to you His covenant, instructing you to keep the

Ten Utterances,

and He wrote them on two stone

tablets.

At that time, G-d commanded me to teach you rules and laws, so that you will keep them in the land which you are crossing [the Jordan] to occupy

.

Watch yourselves very carefully, since you did not see any image on the day that G-d spoke to you out of the fire at Horeb (Sinai). Y

ou shall therefore not become corrupt and make a statue depicting any

symbol (like a cross maybe?).



[Do not make] any male (Jesus?)

or female image, or the image of any animal on earth, any winged creature

that flies in the sky,

any lower form of land animal, or any animal that lives in the water below the earth.

When you raise your eyes to the sky, and see the sun, moon, stars and other heavenly bodies, do not bow down to them or worship them. It was to all the [other] nations under the heavens that G-d made them a portion.

But you, G-d Himself took, and He brought you out of the iron crucible that was Egypt, so that you would be His heritage nation, as you are today.

. . Be careful that you not forget the covenant that G-d your L-rd made with you. [Do not] make for yourself any statue image that is forbidden by G-d.

G-d your L-rd is (like)

a consuming fire, a G-d

demanding exclusive worship."
D'varim / Deuteronomy 4:9 - 24.
---
Powered by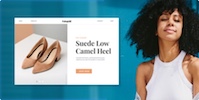 Create your own unique website with customizable templates.
Photos used under Creative Commons from symphony of love, Lawrie Cate, bschmove, Art4TheGlryOfGod, ToGa Wanderings, rottnapples, GotCredit, Israel_photo_gallery, ePublicist, KAZVorpal, jeronimoooooooo, Chajm, Kawee6281, Jim Linwood, Martin Comeau, Chajm, Hugo90, Karim D. Ghantous, Leonard John Matthews, Waiting For The Word, jumpinjimmyjava, Emma Fierberg, Abundance Thinkers, GlasgowAmateur, torbakhopper, WarmSleepy, M. Martin Vicente, slgckgc, Steven DuBois, Waiting For The Word, Soma Kondo, Themeplus, aldenchadwick, ePublicist, torbakhopper, dno1967b, Ian W Scott, Israel_photo_gallery, Ben Sutherland