I am going to write a few long posts so I hope you will "bear with me." The Talmud is often misunderstood and disparaged. Many a non-Jew will say they don't "believe in it" without even understanding what "it" really is. Anti-semites will accuse the Talmud of racism, homicide and even child molestation (for example they will say the Talmud authorizes sex with a three year old child).
Other non-Jewish sources say that Jews revere the Talmud "above" the Torah, holding it as holier.
In other words, there are many lies, distortions and just plain ignorance among non-Jews and less educated Jews about the oral mitzvot and the Talmud.
The Talmud is a law book. Jews are a nation governed by 613 mitzvot (commandments) which comprise halacha -- Jewish law. Moses himself instituted courts and judges to try legal cases based on the mitzvot and laws given to us by G-d.
D'varim / Deuteronomy 17
:
"

you shall come to the Levitic kohanim (priests) and to the judge who will be in those days, and you shall inquire, and they will tell you the words of judgment.

And you shall do according to the word they tell you, from the place the Lord will choose, and you shall observe to do according to all they instruct you.
According to the law they instruct you and according to the judgment they say to you, you shall do; you shall not divert from the word they tell you, either right or left."
If missionaries were right and "all you need" is the written bible, why did G-d command us IN THE WRITTEN TORAH to appoint judges and listen to them?
Rabbis are judges (they still are today). While we have no Sanhedrin (great courts) we do have courts of law, and they are run by our judges (rabbis) -- according to the instructions in the written bible.
The judges are learned in Torah and instruct us based on it. There have always been judges (from Moses to today). Currently there is no Great Sanhedrin, so our courts are limited in their rulings – basing them on the Torah and Talmud (oral Torah).
This statement in the Torah is actually the death knell to the Protestant concept of "Sola Scriptura" (relying only on the written Torah and personal interpretation, generally translations of the Torah which is even another step removed from the Torah itself! Yet to Torah tells us that we are to follow:
"According to the law that they shall teach you"
(
D'varim / Deuteronomy 17:2
).
It does not say, that the Torah shall teach you," (Sola Scriptura) but that THEY shall teach you." (the judges / rabbis / teachers of the Torah)
not
"according to the judgment that you will try to figure out for yourself by reading translations of the Torah."
Originally G-d gave us instructions (which is what the word תּוֹרָה / "torah" means. The instructions were written in the Torah -- but many of the "how to" detailed information was not written down. The Torah is life's instruction manual. If you follow its guidelines you will grow spiritually. However, the Torah's set of instruction often tell us what to do but not HOW to do it.

Let me give you a few examples.
When the Bible tells us (
Vayikra / Leviticus 20:14
) to take together four species on the first day of Succot, which four species are meant, and what are we supposed to do with them?
[These words] shall [also] be a

sign on your arm

and an

insignia in the center of your head

. [All this] is because G-d brought us out of Egypt with a show of strength.
(
Sh'mot / Exodus 13:16
). . . What kind of sign on the arm? What IS this? What kind of insignia in the center of your head? The written Torah does not tell us -- but the instructions were passed down orally (until written in the Talmud). Ancient תפילין / teffilin (called phylactery by non-Jews -- which is what these are) have been discovered among the Dead Sea Scrolls in Israel -- meaning they date back 2000 - 2300 years.
Link
.
The example of tefillin being described in the Talmud, and commanded in the Torah, is one of hundreds of instructions found in the Jewish bible for Jews. The Torah often tells us to do something -- but it does not tell us HOW to do it.
Read
Sh'mot (Exodus) 22:16
and tell me how much money is the dowry in this instance? In the Torah we are often told to do something, but not HOW to do it. That was passed orally.
G-d gave verbal instructions to Moshe Rabeinu as he traveled for 40 years. The oral instructions of "HOW" were passed down from generation to generation. This is the oral mitzvot (oral law).
Early in this post I gave some examples of how anti-semites denigrate the Talmud. I gave the example that they say the Talmud says it is permissable to rape a three year old child.
Does the Talmud say it is permissable to have sex with a three year old child? Of course not! Do people sometimes rape small children? Yes -- and countries have laws pertaining to the punishment and legal issues around such crimes. The Talmud, being a law book, discusses how to apply Jewish law even in cases of horrible crimes. The Talmud discusses what to do if a male child molests a female adult or if a male adult molests a yount female child (
Ketuvot 11b). Remember that virginity was highly prized in ancient times -- is the raped 3 year old girl now considered a non-virgin for the purposes of a dowry later in her life? The Jewish judges wisely said that she is still considered a virgin for her sake and future.
Jewish law strictly forbids not only child molestation but all kinds of non-marital sexual relations are prohibited. The Rambam wrote in
Mishneh Torah
, Hilchot Ishut 1:4



"
Whoever has licentious relations with a woman without marriage bonds is lashed by Torah law."


The next few posts I will discuss the oral mitzvot in more detail. It was never meant to be written down. It's teachings were
relayed from teacher to student in such a way so that if the student had any questions he would be able to ask and thus avoid ambiguity. A written text, however, no matter how perfect, is always subject to misinterpretation. Talmud is actually still studied as the ancients studied it -- in yeshivot (schools) and also in
דף יומי /
Daf Yomi (a page a day). Daf Yomi takes seven and a half years to complete one cycle of the Talmud!
Why did the Talmud come to be written down (and how was it written down)? These are things to be discussed in the next few posts. As more and more Jews were dispersed and exiled, it was feared that the teachings would be lost.
First Israel broke into two countries: the northern kingdom and the southern. The northern was dispersed. Then comes the Babylonian exile where most Jews were sent away. The teachers (Rabbis are teachers) began to worry that the oral mitzvot would be lost because people were becoming dispersed literally around the world. They worried that the wisdom would die away.
So in Babylon and in Jerusalem men called the תנאים (Tannaim) began to write down in very cryptic form the "how to" part of the rules. This work is the first half of the Talmud and it is called the Mishna. The second half is called the Gemara and is the part that usually totally confuses Christians -- but first you must understand the Mishna. To be continued.
---
Powered by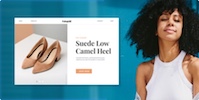 Create your own unique website with customizable templates.
Photos used under Creative Commons from symphony of love, Lawrie Cate, bschmove, Art4TheGlryOfGod, ToGa Wanderings, rottnapples, GotCredit, Israel_photo_gallery, ePublicist, KAZVorpal, jeronimoooooooo, Chajm, Kawee6281, Jim Linwood, Martin Comeau, Chajm, Hugo90, Karim D. Ghantous, Leonard John Matthews, Waiting For The Word, jumpinjimmyjava, Emma Fierberg, Abundance Thinkers, GlasgowAmateur, torbakhopper, WarmSleepy, M. Martin Vicente, slgckgc, Steven DuBois, Waiting For The Word, Soma Kondo, Themeplus, aldenchadwick, ePublicist, torbakhopper, dno1967b, Ian W Scott, Israel_photo_gallery, Ben Sutherland