A missionary wrote to me: "there is NONE righteous NOT one" " I saw the bodies of those who rebelled against Me... and their worm never died and their fire not quenched" WHY would a Holy being ALLOW unholiness near Him and WHAT would be the currency that would permit such a union ?"

This question is nearly at the center of the difference between Christianity and Judaism.

Most Christians believe they are not good enough. That humans are somehow filthy -- a worm that is unholy and unworthy of G-d. Jesus had to die for them because they weren't good enough to "save themselves."

The phrase "there is none righteous, not one" is found in Romans 3:10, but it is not found in the T'nach. The closest to this one will find in T'hillim / Psalm 14:3 and 53:4 says "no one does good, not even one."
The Hebrew here is ט֑וֹב -- good. Not righteous. . . good.
The book of Romans is misquoting the T'nach.

When the psalms say "no one does good" does it mean that there are no good people in the world? Does it mean that it is impossible to be a good person?

Nope.

Read it IN CONTEXT. "The degraded one says in his heart, "There is no G-d!" They have acted corruptly and abominably (in their) action; there is no doer of good."
The degraded one does no good.
Not all people.
There are hundreds of verses that stress we can do good and amend wrongs. Perfection is neither expected or required!
Romans 3:10's anonymous author reverses the bible! Romans states that there are no righteous people in the world. Romans 3:9 - 12 says "
For we have already made the charge that Jews and Gentiles alike are all under the power of sin. As it is written: "There is no one righteous, not even one; there is no one who understands; there is no one who seeks G-d. All have turned away, they have together become worthless; there is no one who does good, not even one.""
Totally unbiblical!


People ARE righteous.

People DO understand.

People seek G-d (isn't that why you are reading this blog?).

While some reject G-d, many seek Him and do not turn away.

How dare the anonymous author of Romans 3 reverse G-d's eternal word and say that His creation, mankind, is worthless?

Why does Romans make it seem as if no human alive does good -- not even one -- when the psalmist makes it clear that he is speaking of a select few -- the degraded -- who "do no good"?

Christianity teaches that people should be perfect, and because Adam and Chava (Eve) sinned the whole world is damned to not being perfect -- meaning that according to Christian doctrine G-d screwed up and screwed up badly.

Why would anyone want to worship a god capable of making that bad a mistake -- right from the start? Why would such a god deserve respect let alone worship?

To make things worse, Christianity then claims that in order to fix the mistake -- mess -- that this god made He commands the painful murder of himself to himself to "atone" with human blood for his screw up.

Again.

Not biblical.
One of the verses most devastating to Original Sin is
B'reshit / Genesis 4:7
, where G-d tells Cain that he can overcome temptation. Cain is envious of Abel because G-d accepts only Abel's sacrifice. Cain is tempted to murder Abel. G-d says, "if you do not do good, sin crouches at the entrance. Its desire is for you, but you can rule over it."
Right from chapter 4 we are told that we can rule over sin.

The bible also tells us that G-d created everything -- good and evil are His. G-d does not make mistakes.

Let's return to the claim. Since the two psalms do not say that no one is righteous, but rather "no one is good" -- what does it mean?



Obviously a lot of people do good -- so we must first as ourselves -- to whom is this addressed -- everyone in the world or a select population which is not good?



It is actually NOT everyone in the world. T'hillim / Psalm 14:3 is about Nebuchadnezzar. Rashi says that Nebuchadnezzar was destined to destroy the Temple -- and that not one man would try to stop him.



Let's start with recognizing that T'hillim (Psalms) are 150 poems. POEMS. Most of them were written by Dovid HaMelech (King David) and they were sung in the Temple as prayers. Some praise G-d. Some thank him, some plead to Him -- and some even speak of human fears and how G-d's love transcends our fears. The psalms deal with real human issues and real human lives. These are not the words OF G-d, these are our words TO G-d.



Here is T'hillim / Psalm 14:3: "For the conductor, by David. The degraded one says in his heart, "There is no G-d!" They have acted corruptly and abominably (in their) action; there is no doer of good. 2 From heaven HaShem gazed down upon mankind, to see if there exists a reflective person who seeks out G-d. 3. Everyone has gone astray, together they have become depraved; there is doer of good, there is not even one. 4. Do they not realize -- all those evildoers, who devour my people (those seed of Nebuchadnezzar per Rashi) as they would devour bread, who do not call upon HaShem -- 5 (that) there they will be struck with terror, for G-d is with the righteous generation? 6 You shame the poor man's counsel, that HaShem is his refuge. 7 O', that out of Zion would come Israel's salvation! When HaShem restores the captivity of His people Jacob will exult, Israel will rejoice." T'hillim / Psalm 14, Artscroll Stone Edition Translation.

None of those people helped -- not one looked for G-d. But the day will come when G-d will restore us Jews and we will rejoice (when the messiah comes, the Temple is rebuilt and global knowledge of G-d is here -- along with worldwide peace).

Remember: G-d created everything... and He did so for a purpose.



He created us imperfectly, but with the ability to make mistakes and learn from them. He MADE US this way. He gave us free will to choose good over evil -- but without evil how would would humans have anything to choose FROM?



Nowhere in the T'nach (bible) is it even hinted that man is expected to be perfect. Indeed the T'nach tells us "there is no righteous person who never sins." (Kohelet / Ecclesiastes 7:20).



Righteous people sin. Sin is part of G-d's plan. G-d does not expect perfection -- He expects us to try, to fail, to pick ourselves up and to try again.
The bible itself tells us we can do it! "It is not in heaven, to say 'Who will go up for us to heaven, and acquire it for us, and teach it to us, and we will do it?' Nor is it across the sea, to say Who will cross the sea, and acquire it for us and teach it to us, and we will do it?' For the matter is very near to you, in your mouth and in your heart, to do it." (
D'varim / Deuteronomy 30:11
).
---
Powered by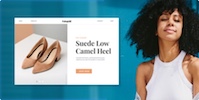 Create your own unique website with customizable templates.
Photos used under Creative Commons from symphony of love, Lawrie Cate, bschmove, Art4TheGlryOfGod, ToGa Wanderings, rottnapples, GotCredit, Israel_photo_gallery, ePublicist, KAZVorpal, jeronimoooooooo, Chajm, Kawee6281, Jim Linwood, Martin Comeau, Chajm, Hugo90, Karim D. Ghantous, Leonard John Matthews, Waiting For The Word, jumpinjimmyjava, Emma Fierberg, Abundance Thinkers, GlasgowAmateur, torbakhopper, WarmSleepy, M. Martin Vicente, slgckgc, Steven DuBois, Waiting For The Word, Soma Kondo, Themeplus, aldenchadwick, ePublicist, torbakhopper, dno1967b, Ian W Scott, Israel_photo_gallery, Ben Sutherland