Many missionaries think that "blood" is critical to the making of one. Wrong. The Hebrew word בְּרִית b'rit means an agreement or a pact or a treaty - and the term occurs frequently in the T'nach... here are some examples of it in the text:
...so they said:
". . .
Let us make a treaty with you,
"
(
B'reshit / Genesis 26:28
)
"

Now come! Let's make a treaty - you and I. Let there be a tangible evidence of it between you and me

.
" (
B'reshit / Genesis 31:44
)
"So HaShem gave wisdom to Solomon as He had promised him, and there was peace betweeen Hiram and Solomon because they had made a treaty between the two of them"
(
M'lachim Alef / 1 Kings 5:26
).
Next point: in the Hebrew language, the verb that is used for "making" a b'rit is כרת, which literally means "to cut".
In English you sign a contract - in Hebrew you "cut" one. This doesn't mean you alwyas have to cut something to make a contract. The term is analogous to someone in English "cutting a deal." The T'nach describes many ways of "cutting" a contract:
"

Now this was the custom in former times in Israel concerning redemption and exchange, to confirm anything, one would remove his shoe and give [it] to his fellow, and this was the attestation in Israel

."
(
Rut / Ruth 4:7
).
Using a shoe could seal a covenant, no "blood" being required.
Another example is Jacob and Lavan formalizing their treaty by building a cairn of rocks and sharing a meal together on top it it. "
Now come! Let's make a treaty - you and I. Let there be a tangible evidence of it between you and me.'
Jacob took a boulder and raised it as a pillar.
" (B'reshit / Genesis 31:44-45)
There are many covenants -- and each one builds on the previous. G-d makes a promise to Noah that He will never again destroy mankind with a flood -- this is the promise of the Noachide covenant. G-d makes a series of promises to Abraham including בְּרִית בֵּין הַבְּתָרִים -- the covenant between the parts. This was the first of a series of promises G-d made to Abraham which culminated in the בְּרִית מִילָה (brit milah) found in
B'reshit / Genesis 17
-- where we are told that בְּרִית מִילָה will be an eternal agreement between G-d and the Jews that Jews will show via the covenant of circumcision.
Christians who wish to argue that בְּרִית מִילָה is not included in G-d's covenantal promises to Jews ignore the Jewish bible itself.
As usual missionaries simply ignore the bits they don't like -- including the eternal covenant of בְּרִית מִילָה (brit milah -- circumcision).
G-d says He will never desert the Jews. NEVER.

Judges 2:1
:
"I will not break my covenant with you FOREVER."
G-d promises to punish the Jews for our sins -- but NOT to reject us.
Yirmiyahu / Jeremiah 46:27
.
"You fear not, O Jacob My servant, and be not dismayed, O Israel! for behold, I will redeem you from afar and your children from the land of their captivity, and Jacob shall return and be quiet and at ease, and there shall be none who disturb his rest. 28. You fear not, My servant Jacob, says the L-rd, for I am with you, for I will make a full end of all the nations where I have driven you, but of you I will not make a full end, but I will chastise you justly, and I will not completely destroy you."

T'hillim / Psalms 105:8-10
:
"He remembers His covenant forever, the word He had commanded to the thousandth generation, 9. Which He had made with Abraham, and His oath to Isaac, 10. And He set it up to Jacob as a statute, to Israel as an EVERLASTING COVENANT"
G-d repeatedly tells us that He will not break His covenant with Israel EVER. Here are just a few:

Vayikra / Leviticus 26:44-45

:
"But despite all this, while they are in the land of their enemies, I will not despise them nor will I reject them to annihilate them, thereby breaking My covenant that is with them, for I am the L-rd their G-d. 45. I will remember for them the covenant [made with] the ancestors, whom I took out from the land of Egypt before the eyes of the nations, to be a G-d to them. I am the L-rd."
Y'chezkel / Ezekiel 16:59-60
:
"For so said the L-rd G-d: I have done with you as you did, that you despised an oath to violate a covenant. 60. But I shall remember My covenant with you in the days of your youth, and I shall establish for you an EVERLASTING COVENANT."
Hebrews completely distorted what the prophet Jeremiah said. Hebrews says G-d will divorce the Jews -- but G-d disagrees!
"Behold I will gather them (the Jews) from all the lands where I have driven them with My anger and with My wrath and with great fury, and I will restore them to this place and I will cause them to dwell safely. And they shall be My people, and I will be their G-d. And I will give them one accord and one way to fear Me all the time, so that it be good for them and for their children after them. And I will form for them an EVERLASTING COVENANT, that I will not turn away from them to do them good, and My fear I will place in their heart, not to turn away from Me."
(
Y'rmiyahu / Jeremiah 32:37-40
).
The 613 mitzvot are all found in the written Torah (follow the link to the list). The Talmud is a law book. The Mishna describes the "how to" perform many of the mitzvot in the written Torah (how do you slaughter a kosher animal?). The Gemara are legal discussions on those "how to" questions applied to specific instances, as well as stories. The oral law, written in the Talmud, is built on the written.
Christians have been lied to about this as they have about so much. The covenant with all of mankind is eternal. The covenant with the Jews is likewise eternal. No covenants are done away with -- G-d does not lie. Christianity does not and cannot replace the covenants G-d made with the Jews -- including its renewal (per Jeremiah) when the messiah comes.
---
Powered by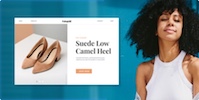 Create your own unique website with customizable templates.
Photos used under Creative Commons from symphony of love, Lawrie Cate, bschmove, Art4TheGlryOfGod, ToGa Wanderings, rottnapples, GotCredit, Israel_photo_gallery, ePublicist, KAZVorpal, jeronimoooooooo, Chajm, Kawee6281, Jim Linwood, Martin Comeau, Chajm, Hugo90, Karim D. Ghantous, Leonard John Matthews, Waiting For The Word, jumpinjimmyjava, Emma Fierberg, Abundance Thinkers, GlasgowAmateur, torbakhopper, WarmSleepy, M. Martin Vicente, slgckgc, Steven DuBois, Waiting For The Word, Soma Kondo, Themeplus, aldenchadwick, ePublicist, torbakhopper, dno1967b, Ian W Scott, Israel_photo_gallery, Ben Sutherland