Who was Paul?
The Ebionites (early Christians) claimed that Paul was not a learned Jew at all. Epiphanius (4th century CE) wrote: "They declare that he (Paul) was a Greek (not a Jew)...
"He went up to Jerusalem, they say, and when he had spent some time there, he was seized with a passion to marry the daughter of the (Jewish) priest. For this reason he became a proselyte (convert) and was circumcised. Then, when he failed to get the girl, he flew into a rage and wrote against circumcision and against the sabbath and the Torah (bible / Five Books of Moses)" (
Epiphanius, Panarion
, 30.16. 6- 9).
I do not know if Paul was the Jew he claimed to be, or the bitter man Epiphanius claimed him to be in the 4th century CE. We do know that the information he presents about the T'nach (in the Christian bible) is often the exact opposite of what the T'nach truly says.
From the Encyclopedia Judaica: "Whatever the physiological or psychological analysis of Paul's temperament may be, his conception of life was not Jewish.
Nor can his unparalleled animosity and hostility to Judaism as voiced in the Epistles be accounted for except upon the assumption that, while born a Jew, he was never in sympathy or in touch with the doctrines of the rabbinical schools.
For even his Jewish teachings came to him through Hellenistic channels, as is indicated by the great emphasis laid upon "the day of the divine wrath" (Rom. i. 18; ii. 5, 8; iii. 5; iv. 15; v. 9; ix. 22; xii. 19; I Thess. i. 10; Col. iii. 6; comp. Sibyllines, iii. 309 et seq., 332; iv. 159, 161 et seq.; and elsewhere), as well as by his ethical monitions, which are rather inconsistently taken over from Jewish codes of law for proselytes, the Didache and Didascalia.
It is quite natural, then, that not only the Jews (Acts xxi. 21), but also the Judo-Christians, regarded Paul as an "apostate from the Law" (see Eusebius (3rd century
Greek historian of Christianity, exegete, and Christian polemicist),
l.c. iii. 27; Irenus (2nd century Christian,
Bishop of Lugdunum in Gaul)
, "Adversus Hreses," i. 26, 2; Origen (2nd century Christian and Greek scholar) "Contra Celsum," v. 65; Clement of Rome (Christian pope, 1st century), "Recognitiones," i. 70. 73)."
Paul boasts of pretending to be one thing to Jew and another to non-Jew... Whoever this man, who never met Jesus, might have been he was not who he claimed to be in the Christian bible.
The late Hyam Maccoby wrote a book entitled "
The Mythmaker
" about this topic.
---
Powered by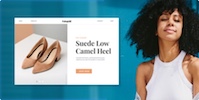 Create your own unique website with customizable templates.
Photos used under Creative Commons from symphony of love, Lawrie Cate, bschmove, Art4TheGlryOfGod, ToGa Wanderings, rottnapples, GotCredit, Israel_photo_gallery, ePublicist, KAZVorpal, jeronimoooooooo, Chajm, Kawee6281, Jim Linwood, Martin Comeau, Chajm, Hugo90, Karim D. Ghantous, Leonard John Matthews, Waiting For The Word, jumpinjimmyjava, Emma Fierberg, Abundance Thinkers, GlasgowAmateur, torbakhopper, WarmSleepy, M. Martin Vicente, slgckgc, Steven DuBois, Waiting For The Word, Soma Kondo, Themeplus, aldenchadwick, ePublicist, torbakhopper, dno1967b, Ian W Scott, Israel_photo_gallery, Ben Sutherland