"Why did G-d permit the Holocaust?" "Why do children die?" "Why do terrorists kill innocent people?"
Why does life seem so unfair?
Doesn't G-d care?
Why would G-d allow these things to happen?
Wrong questions.
G-d created everything including suffering, including evil - yet we know G-d is good.
So that means that suffering and even evil have a good purpose.
Consider why G-d created this world in the first place -- with its imperfections, its imperfect people, its hurricanes, its earthquakes, its children with cancer, its murderers, its despots. . . why would a loving G-d create a world where these things exist?
There was already a perfect creation -- the angels exist in a place of no evil, no temptations -- and no free will.
And no growth.
Stasis.
Mere existence -- not life.
G‑d created our world incomplete and imperfect so that humans can complete it. Consider the very first covenant between G-d and the Jewish people, the brit milah (covenant of circumcision). The act of circumcision is the human "completing" the male body is a human act. This covenant is a symbol of the human / G-d partnership.
This first covenant is a very physical / visual way of showing that completion in this world -- requires human effort. Mankind was put in this world to complete creation -- we are partners with G-d to perfect this world.
It is the role of us humans transform this world and elevate it to a spiritual state.
We have the power to experience people, places and things in a G‑dly way, thus changing their composition from merely physical to a new spiritual dimension. The only reason weird things happen to us, is because we are challenged to elevate that situation from the annoying (to humans) to the pleasurable (to G‑d).
In other words "Everything happens for a reason" are not words of passive acceptance, of consolation.
Instead of asking "why" of G-d, as "why" of yourself.
How can you impact suffering?
How can you repair yourself? Others?
G-d gave us the blessing and the curse -- and He gave us the choice of which one to choose. . .
The goal of this world -- including suffering and evil -- is for us to grow in understanding and wisdom. . . we can't have good without evil. When you witness evil, replace it with good.
In this way we can transform suffering into something good.
Instead of asking "why G-d" ask "what can I do?"
It is why you were created in the first place.
R' Tovia Singer's granddaughter was born with half a heart. She is two and has suffered greatly. Her life is still in jeopardy as she faces yet another and again life threatening surgery. This child of G-d has been through 3 major surgeries, nearly died numerous times and caused worry and grief to her family. BUT in her name thousands around the world have come together to pray for her, to bake challah in her name. . . She has brought many people closer to G-d and made them better people. Just think of that -- thousands of people who have never met her (me included) have been blessed by her.
These people are all over the world.
They have not cursed G-d, they have proactively done good on behalf of this child.
Make a difference.
The Torah tells us: "See! Today I have set before you [a free choice] between life and good [on one side], and death and evil [on the other]." D'varim / Deuteronomy 30:15
"I (G-d) form the light, and create darkness; I make peace, and create evil; I HaShem do all these things." Isaiah 45:7
G-d has given us a CHOICE between life and good on one side and death and evil on the other.
CHOICE. This is all about choice. Free will.
When G-d created man He did so in His image. G-d is the only entity in the universe, aside from man, who can CHOOSE. When everything is "good" where is the choice? If you knew that to touch fire would burn you, would you put your hand in the fire? But what if you didn't know (like a baby?). You are drawn to the fire's beauty. You are drawn to its warmth. Fire cooks your food. Yet fire can be misused -- it can burn people even to death. It can destroy our homes. Fire can be good AND bad.
The fire can't choose - - it simply exists, but WE can choose.
We can make a difference.
Suffering will not end. Children will still die, hurricanes will still come. . . it is part of the cycle of life to help us learn and grow and to change the world for the better.
We are partners with G-d. It is up to us to help complete this world and we do that by helping those who are suffering, including ourselves. As R' Hillel said:
הוּא הָיָה אוֹמֵר, אִם אֵין אֲנִי לִי, מִי לִי. וּכְשֶׁאֲנִי לְעַצְמִי, מָה אֲנִי. וְאִם לֹא עַכְשָׁיו, אֵימָתַי
-- translation "If I am not for myself, who is for me? And if I am only for myself, what am I? And if not now, when?"
Pirkei Avot (Ethics of the Fathers) 1:14.
---
Powered by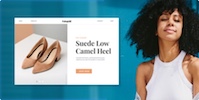 Create your own unique website with customizable templates.
Photos used under Creative Commons from symphony of love, Lawrie Cate, bschmove, Art4TheGlryOfGod, ToGa Wanderings, rottnapples, GotCredit, Israel_photo_gallery, ePublicist, KAZVorpal, jeronimoooooooo, Chajm, Kawee6281, Jim Linwood, Martin Comeau, Chajm, Hugo90, Karim D. Ghantous, Leonard John Matthews, Waiting For The Word, jumpinjimmyjava, Emma Fierberg, Abundance Thinkers, GlasgowAmateur, torbakhopper, WarmSleepy, M. Martin Vicente, slgckgc, Steven DuBois, Waiting For The Word, Soma Kondo, Themeplus, aldenchadwick, ePublicist, torbakhopper, dno1967b, Ian W Scott, Israel_photo_gallery, Ben Sutherland