Missionaries will often tout that Jesus "fulfilled" 300, 365 (or 42 or 27 or whatever) prophecies in the Jewish bible. This is totally false -- Jesus (if he ever lived) didn't fulfill ANY prophecies. I don't know how long this effort will last but I intend to take them one by one to put this lie to an end once and for all.

Let's start with #1
Genesis 3:15.....Seed of a woman (virgin birth).....Luke 1:35, Matthew 1:18-20

and #2 Genesis 3:15.....He will bruise Satan's head.....Heb. 2:14, 1 Jn. 3:18


The word translated as "seed" is

זרע

[zera]. It literally means the living offspring from the parent. For women this SHOULD be translated as "egg" or "ova."

This term is not used uniquely of Chava (Eve). Hagar (the concubine of Abraham who gives birth to Ishmael) is also described as having

זרע

[zera] --- oops, there goes the whole "seed of the women" lie!
" And the angel of the L-rd said to her [Hagar], I will greatly increase your seed (zarech) and they will not be counted for abundance." Br'eshit /
Genesis 16:10.

Consider this (regarding "seed") if the "seed of the woman" in B'reshit / Genesis 3:15 means something unique to Chava (Eve), please explain how come the same exact term is used to speak of Hagar -- the mother of Ishmael -- a fact missionaries ignore? In fact:
all of

Hagar

's descendants, considered as a group, are called "her

zera

" in

B'reshit / Genesis

16:10;





all of

רִבְקָה / Rivkah (Rebecca)'s descendants, again considered as a group, are also referred to as "her zĕra" in Br'eshit / Genesis 24:60; and



in

Y'shayahu / Isaiah

54:3 the prophet, addressing an unnamed

'akarah

(childless woman) who represents the depopulated city of

Jerusalem

, says:

"your zera [offspring] will inherit whole nations and they will repopulate deserted cities."
All Genesis 3 is saying is that the live offspring

זרע

(zera) of Chava / Eve will hate the live offspring (zera) of the serpent. Nothing more or less. There was nothing unique about the fact that Chava (Eve) had zera. There are plenty of stories in Judaism woven around this passage -- but they are just stories. The plain meaning is clear -- and Chava (Eve) was not unique in being a woman with
"seed" is
זרע [zera].

שָׂטָן / satan is a Hebrew word meaning adversary. There is no devil in the T'nach (or in Judaism). In any case the word
שָׂטָן / satan is not used in B'reshit / Genesis 3:15. FYI, Br'eshit is the Hebrew name for the first book of the bible. Throughout this site I will try to use both the Hebrew name and the Christian name for the chapters. B'reshit means "in the beginning of" and they are the first words in the T'nach.
B'reshit / Genesis 3:15 is speaking about a snake who lured Chava (Eve) into eating from the tree of knowledge of good and evil. (Again, Chava is the Hebrew name, "Eve" is Greek).

Missionaries claim that this passage somehow foretells the "virgin birth" because it speaks of the "seed of woman" and women don't have seed (men do).

Boy -- all kinds of problems for the missionary in this big whopper of a lie!

Likewise "He will bruise satan's head"
is as simple as it sounds: humans and snakes will not get along. Snakes will bite the heel of humans (Chava / Eve's descendants) while humans will hit snakes on the head to kill them. In other words all this is saying is that snakes and humans are enemies and this will continue until the messiah comes (Isaiah 11:8; 65:25).
---
Powered by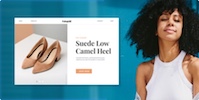 Create your own unique website with customizable templates.
Photos used under Creative Commons from dionhinchcliffe, paulasenciogonzalez, paulasenciogonzalez, amy32080, petersbar, Aaron Stokes, amboo who?, Damian Gadal, U.S. Fish and Wildlife Service - Midwest Region, SharonaGott, Udo Schröter, paulasenciogonzalez, Joybot, zeevveez, ianmunroe, freeqstyler, quinn.anya, Ivy Nichols, Groman123, UnknownNet Photography, torbakhopper, "Caveman Chuck" Coker, CarbonNYC [in SF!], dgoomany, Lion Multimedia Production U.S.A., oldandsolo, dbeck03