We've hit a milestone! We are at the 100th supposed biblical prophecy fulfilled by Jesus. This one, yet again, is so generic as to fit every human who ever lived. Who among us can say that we have lived our entire lives without someone hating us even though we did nothing to warrant that hatred?
True messianic prophecies are very difficult -- and Jesus never fulfilled a single one. The messiah will usher in global peace. There was no peace 2000 years ago as the Romans murdered tens of thousands of Jews (and others). Today there is certainly no peace, simply consider the Middle East as a prime example of this!
The messiah will not only usher in an age of perfection and peace, he will also bring all of humanity a global knowledge of G-d. There are many references in Isaiah, Hosea, Amos, Micah, Zephaniah, Zechariah, etc. See
Y'shayahu / Isaiah 2:1-4
,
32:15-18
,
60:15-18
;
Tzefaniah / Zephaniah 3:9
"
For then I will convert the peoples to a pure language that all of them call in the name of the L-rd, to worship Him of one accord."
for just a few of these prophecies. This has not happened yet, so the messiah has not yet come.
There are other messianic prophecies we still await fulfillment of: the messiah's Temple described in
Y'chezkel / Ezekiel 37:26-28
, and

40

. The return of all the Jews from exile to the land of Israel (
Y'shayahu / Isaiah 43:5-6
) and so on.
Missionaries will often claim that Jesus will fulfill these prophecies "next time." This is nothing more but an excuse for failure.
The T'nach never even hints that the messiah will come once, fail to fulfill even one prophecy, and return after an initial, failed, appearance. Indeed, the true messianic prophecies in Y'chezkel / Ezekiel 46:16 speaks of the messiah having children, leaving them an inheritance and dying once his task is complete and his life is at an end. Clearly this does not fit Jesus, or the concept of a "second" coming.
But what of this psalm? What is it about?
T'hillim / Psalm 35
begins with the words "
Of David. O L-rd, strive with those who strive against me, battle my foes." Yet again we are told this psalm is about King David and his foes, his false witnesses. It is not about Jesus.
David is writing about the time when King Saul tried to have him killed. He cries out that people hate him (David) without cause -- so yet again the list maker has taken a poem (not prophecy) about King David and tried to apply what happened to David, and what so many of us feel -- that we are hated without reason -- to Jesus as if it could only apply to Jesus.
Read the psalm. David is asking G-d Himself to fight his enemies and destroy them as with armor and weapons. David believes he has been persecuted without cause. His enemies have tried to trap and kill him even though he (David) had been there for them as a friend in their times of trouble -- yet this is how they repay him -- trying to kill him!).
We cannot entirely fault the list maker for this ridiculous claim. The claim is found in the reference given, namely John 15:25, which says "
But
the word that is written in their Law must be fulfilled:
'They hated me without a cause.'"

That it might be fulfilled?

Read the psalm for yourself -- this is not a prediction to be fulfilled! It is King David speaking of his own terror when his supposed friends turned on him and hated him because King Saul wanted to kill him. It is not a prediction.

It is also not found in the "law" (a mistranslation of the word תּוֹרָה / Torah, which actually means "instruction"). Psalms are not in תּוֹרָה / Torah, they are in כְּתוּבִים / Ketuvim (Writings).

This is not a messianic prophecy, it is not about Jesus, it is not "written in their Law" and it is not a fulfillment of anything. Yet again a universal emotion (feeling hated and alone) is ripped out of context and claimed as a "prophecy" fulfilled by Jesus. 100 down, 265 to go!
---
Powered by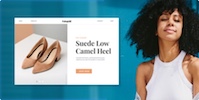 Create your own unique website with customizable templates.
Photos used under Creative Commons from dionhinchcliffe, paulasenciogonzalez, paulasenciogonzalez, amy32080, petersbar, Aaron Stokes, amboo who?, Damian Gadal, U.S. Fish and Wildlife Service - Midwest Region, SharonaGott, Udo Schröter, paulasenciogonzalez, Joybot, zeevveez, ianmunroe, freeqstyler, quinn.anya, Ivy Nichols, Groman123, UnknownNet Photography, torbakhopper, "Caveman Chuck" Coker, CarbonNYC [in SF!], dgoomany, Lion Multimedia Production U.S.A., oldandsolo, dbeck03