The list maker continues to tap into T
'hillim / Psalm 40
(one of four "proofs" based on this psalm) while ignoring that the subject of the psalm admits to sin. If Jesus is without sin how can the claim be made that any of this psalm is about Jesus?
The psalm also says "You (G-d) desired neither sacrifice nor meal offering; You dug ears for me; a burnt offering or a sin offering You did not request.
"
T'hillim / Psalm 40:7
(6 in Christian translations).
G-d does not want sacrifices (He allows humans to have them because humans need to give something of value to Him and feel the pain of such a loss. . .G-d Himself needs nothing).
If G-d does not want sacrifices, then why do missionaries think Jesus had to die as a sacrifice?
Do they not believe the words of G-d?
T'hillim / Psalm 40
begins with the words "For the conductor, of David a song." The King James Translation (KJV) omits this line, the NIV translation has it as a header, almost ignored.thus making it easier to mislead readers into thinking this could perhaps be about Jesus.
But what of the claimed "proof text"? Is there a prophecy that the messiah will preach to the righteous (or anyone else for that matter?
Of course not.
Since when is someone "preaching" a messianic prophecy?
Yet again we have a very common practice that thousands even today can claim credit for and it is held up as if it were a prophecy which only the messiah could fulfill. I suppose that would make every televangelist preacher, including those who have spent time in prison, as potential messiahs!
Matthew 4:17 says "From that time Jesus began to preach, and to say, Repent: for the kingdom of heaven is at hand."
This is not even held out as "proof" of anything -- it is simply a claim that Jesus preached.
David states "I brought tidings of righteousness in a great assembly. Behold, I will not withhold my lips, O L-rd, You know."
This line immediately follows "O G-d, I desired to do Your will and [to have] וְ֝ת֥וֹרָתְךָ֗ / Your Torah within my innards."
T'hillim / Psalm 40:8
.
David is speaking of how he has encouraged people to observe the Torah mitzvot. As he does in many of the psalms he wrote King David wrote about himself, and relays how his own experiences apply to everyone who trusts in G-d and admits their own sins (
verse 13)
. If Jesus never sinned he is one of the few to whom this psalm does not apply.
---
Powered by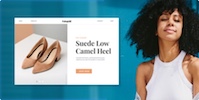 Create your own unique website with customizable templates.
Photos used under Creative Commons from dionhinchcliffe, paulasenciogonzalez, paulasenciogonzalez, amy32080, petersbar, Aaron Stokes, amboo who?, Damian Gadal, U.S. Fish and Wildlife Service - Midwest Region, SharonaGott, Udo Schröter, paulasenciogonzalez, Joybot, zeevveez, ianmunroe, freeqstyler, quinn.anya, Ivy Nichols, Groman123, UnknownNet Photography, torbakhopper, "Caveman Chuck" Coker, CarbonNYC [in SF!], dgoomany, Lion Multimedia Production U.S.A., oldandsolo, dbeck03