The subject of this psalm married and had children (
verses 11-17
). Jesus never married.
​Yet again we have the listmaker taking something very universal and telling his / her readers that this is a messianic prophecy.
T'hillim / Psalm 45:3 (line 2 in Christian versions) says "You are more handsome than [other] men; charm is poured into your lips. Therefore, G-d blessed you forever." Yet don't missionaries insist that Isaiah 53 is about Jesus? Yet
Y'shayahu / Isaiah 53:2
says "
he had neither form nor comeliness; and we saw him that he had no appearance.
"
So which is it, Mr. Missionary, is Jesus ugly, with neither form or comeliness -- or was he more handsome than other men?
Which one?
This psalm is about King David. We are told queens will come to him and he will bed them "And the King shall desire your beauty, for He is your master, and prostrate yourself to Him."
Line 12
.
Children will come from these relationships,
line 17
: "Instead of your forefathers will be your sons; you shall appoint them as princes throughout the land."
Was Jesus handsome (as in this psalm) or without comeliness (as in Isaiah 53)? It can't be both!
Did Jesus marry queens and princesses?
Did Jesus have children with those queens and princesses?
Yet again the listmaker is claiming something that the psalm itself refutes.
The metaphors in this poem / psalm speak of a military man. "Gird a sword on your thigh, O mighty one, your majesty and your glory." (
T'hillim / Psalm 45:5
). The subject of the psalm is told to prepare his metaphorical sword for the "battle" of Torah with "arrows" of Torah which been sharpened and nations fall as these words enter their hearts. G-d's throne is eternal, as is that of the judges who represent His interests on Earth. Because they love righteousness and hate evil, G-d has appointed them to judge.
The fact that the subject (David) is said to be handsome and charming does not mean that this sentence about David is a messianic prophecy about Jesus. There have been, and still are, many handsome and charming men in the world. Yet another so-called prophecy which is nothing of the sort.
---
Powered by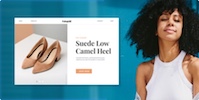 Create your own unique website with customizable templates.
Photos used under Creative Commons from dionhinchcliffe, paulasenciogonzalez, paulasenciogonzalez, amy32080, petersbar, Aaron Stokes, amboo who?, Damian Gadal, U.S. Fish and Wildlife Service - Midwest Region, SharonaGott, Udo Schröter, paulasenciogonzalez, Joybot, zeevveez, ianmunroe, freeqstyler, quinn.anya, Ivy Nichols, Groman123, UnknownNet Photography, torbakhopper, "Caveman Chuck" Coker, CarbonNYC [in SF!], dgoomany, Lion Multimedia Production U.S.A., oldandsolo, dbeck03