The next seven prophecies claimed by the list maker to have been fulfilled by Jesus are all taken from
T'hillim / Psalm 69
.
Seven.
The mind boggles.
Yet again most Christian translations either eliminate the first line or do not number it. Yet again this first line is very important because it tells us that this psalm is about King David!
T'hillim / Psalm 69:1
begins "
For the conductor, on
שׁוֹשַׁנִּים /
shoshannim, of David."

The Hebrew word for a rose (flower) is

שושנה / shoshanah, the plural of which is
שׁוֹשַׁנִּים /
shoshannim. Rashi tells us "Concerning Israel, who are like a rose (שושנה) among the thorns, pricked by the thorns, and he prayed for them."

So the first line is telling us that this is a poem, a prayer about the roses (the Jewish people) of King David.
Before we examine the first claim tied to this psalm, consider that in verse 6 the subject admits to sinning.
Isn't Jesus supposed to be without sin?
"
O G-d, You know my folly, and my acts of guilt are not concealed from You."
T'hillim / Psalm 69:6.
If Jesus has no guilt, no sin, then this psalm is not about Jesus and all seven of these claims should be tossed out.
We do know that King David sinned -- he not only admits to sinning, but he repents of his sins and atones for them.
Was King David hated without cause?
Of this there is no doubt.
King Saul hated David and tried to have him killed.
The list maker is also "double dipping" again -- claiming the same thing that has already been claimed. Revisit
#100
, which tied to being hated without cause to
T'hillim / Psalm 35:19
. The list maker also tied that psalm to the same "proof text", namely John 15:25, which says "
But
the word that is written in their Law must be fulfilled:
'They hated me without a cause.'" Yet again a universal emotion (feeling hated and alone) is ripped out of context and claimed as a "prophecy" fulfilled by Jesus.
T'hillim / Psalm 69:5
(4 in Christian versions) says "
Those who hate me for nothing are more numerous than the hairs of my head; mighty are those who would cut me off, who are my enemies because of lies; what I did not steal, I will then return."

Were Jesus' enemies as numerous as the hairs on his head? Not according to the Christian bible -- Jesus' enemies were the elite Jews, not the masses and not even the Romans themselves (not dang likely, but that is what is claimed in the Christian bible).

Is Jesus the only person to ever have numerous enemies?

Of course not -- so how can something so generic be applied only to the messiah?

In
T'hillim / Psalm 69
, we are shown a desperate man who is faced with abuse, shame and death. People taunt him, they gossip about him, false charges are brought about him -- it is easy to see how a missionary would like to paint Jesus into this imagery -- but what of the fact that the subject is a sinner? Why is that ignored?

Proof texting, lifting things out of context to try to make them fit Jesus, is a false approach.
---
Powered by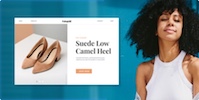 Create your own unique website with customizable templates.
Photos used under Creative Commons from dionhinchcliffe, paulasenciogonzalez, paulasenciogonzalez, amy32080, petersbar, Aaron Stokes, amboo who?, Damian Gadal, U.S. Fish and Wildlife Service - Midwest Region, SharonaGott, Udo Schröter, paulasenciogonzalez, Joybot, zeevveez, ianmunroe, freeqstyler, quinn.anya, Ivy Nichols, Groman123, UnknownNet Photography, torbakhopper, "Caveman Chuck" Coker, CarbonNYC [in SF!], dgoomany, Lion Multimedia Production U.S.A., oldandsolo, dbeck03