If Jesus is G-d (G-d forbid) is he zealous for his own house?
Does that even make any sense at all?
This psalm is autobiographical about King David.
T'hillim / Psalm 69:1
begins "
For the conductor, on
שׁוֹשַׁנִּים /
shoshannim, of David."
(שׁוֹשַׁנִּים / shoshannim are roses and this is a poetic way of speaking of the Jewish people who were David's roses).
The subject of the psalm (King David) admits to sinning -- and if Jesus is G-d (G-d forbid) or "without sin" -- how do missionaries deal with the fact that this person IS a sinner and admits to it? "
O G-d, You know my folly, and my acts of guilt are not concealed from You."
T'hillim / Psalm 69:6.
Simple -- they ignore that line! Proof texting missionaries take a sentence or even a partial sentence out of context to try to say that it "fits" Jesus and they totally ignore the bits that ensure that it cannot possibly be about Jesus!
A bit hypocritically, wouldn't you agree?
T'hillim / Psalm 69:10
(9 in Christian versions which ignore the first line which states it is "of David", or print it without numbering it) states "
For the envy of Your house has consumed me, and the humiliations of those who blaspheme You have fallen upon me."

What does this line mean?

First of all remember that psalms are POEMS. Poetry is not a "factual report." By definition poetry is a form of literature where a special intensity is given to the expression of feelings and ideas by the use of distinctive style and rhythm.
This psalm describes a poor, despised even by his own family and turned on by his supposed friends. David was mistreated as a child (his brothers and father thought he was a mamzer -- the result of adultery by his mother). As a child David was not even allowed to eat with the rest of his family. He had to sit at a separate table in the corner.
As an adult, one of David's sons raped his daughter and another son tried to overpower David and become king! He feels as if he does not have even a single friend to comfort him. His soul is tormented, he is humiliated and disgraced -- yet he trusts G-d. He keeps faith with G-d.
So, the subject of this psalm is stating that even though his life has been difficult -- more than difficult -- he has faith in G-d and remains zealous for Him.
Many of the psalms by King David stir our very souls as we relate to his suffering and humiliation. We understand his heartache, and take strength in David's faith in G-d.
The missionary should ask him or herself, how can a person being devoted to G-d be a messianic prophecy (let alone one foreshadowing Jesus)? Don't we all try to be zealous for G-d? Don't those of us who love Him face "
the humiliations of those who blaspheme (G-d)" as David describes in the line referenced by the missionary,
T'hillim / Psalm 69:10
(9 in Christian versions)?
Yet again the missionary has made a claim that is not messianic -- a claim that fits all believers in G-d -- and holds it up as a prophecy that somehow only Jesus could fulfill. Yet again I implore you to read the psalm for yourself -- and in context.
---
Powered by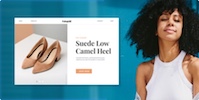 Create your own unique website with customizable templates.
Photos used under Creative Commons from dionhinchcliffe, paulasenciogonzalez, paulasenciogonzalez, amy32080, petersbar, Aaron Stokes, amboo who?, Damian Gadal, U.S. Fish and Wildlife Service - Midwest Region, SharonaGott, Udo Schröter, paulasenciogonzalez, Joybot, zeevveez, ianmunroe, freeqstyler, quinn.anya, Ivy Nichols, Groman123, UnknownNet Photography, torbakhopper, "Caveman Chuck" Coker, CarbonNYC [in SF!], dgoomany, Lion Multimedia Production U.S.A., oldandsolo, dbeck03