This claimed prophecy is shot down from the start: there is no mention of the messiah, let alone anyone identified as the messiah.
Since there is no mention of the messiah, there is likewise nothing to suggest that the messiah will be tempted (or that someone or something will be used to tempt the messiah).
The list maker may not be faulted for this misuse. In this case the claimed "fulfillment" of Luke 4:10,11 actually is taken from this psalm.
Luke puts the words of the psalm in the mouth of its mythical devil (there is no devil in Judaism, no "fallen" angel who is against G-d). . . the devil is taunting Jesus with the fact that the angels are supposed to save him (Jesus) and yet Jesus is being tempted away from G-d by the devil.
Which raises an interesting point: if Jesus is G-d then how can Jesus be tempted away from being "himself" by the devil?
So many contradictions in the Christian bible!
If this psalm is not about Jesus being tempted by the devil, if it is not messianic, then what is it about?
T'hillim / Psalm 91
was written by Moses (Moishe Rabbeinu, Moses our teacher). It is one of eleven psalms attributed to him.
Think of Moses, called (unwillingly) by G-d. A modest man, a man who devoted his life to G-d and his people even though he did not want to be a leader and tried to refuse G-d when He told Moses to take on the mantle of leadership.
Moses had to be forced and coerced into becoming the leader, and once he became the leader, his own interests were always secondary and subordinate to the interests of the Jewish people. . . .
In this psalm Moses is teaching us to do the same.
Be modest.
Follow Torah (G-d's instructions).
​Put your trust in G-d.
The very first words of the psalm tell us "יֹשֵׁב בְּסֵתֶר עֶלְיוֹן " -- "He who dwells in the shelter of the Supreme One" -- under the wings of G-d, in His shadow, are blessed.
This is a beautiful psalm, and one to live by.
T'hillim / Psalm 91:11-12
say that those who follow G-d, and observe his instructions (torah) have no fears: "For He will command His angels on your behalf to guard you in all your ways. On [their] hands they will bear you, lest your foot stumble on a stone."
His angels (messengers), His servants, will guard you. . .
Put yourself in the position of Moses and the 3 million Jews who had followed him out of Egypt. . . they had nothing except for their trust in G-d as they wandered the desert for forty years. Life was not easy -- life is never easy for anyone and for those who follow G-d it often seems harder than for so many other people. . . Moses is not promising a bed of roses, but he is reminding his people (including us) that even in the darkest, scariest times trust G-d. G-d is there, and He watches over us. "For he yearns for Me, and I shall rescue him; I shall fortify him because he knows My name. He will call Me and I shall answer him; I am with him in distress; I shall rescue him and I shall honor him. With length of days I shall satiate him, and I shall show him My salvation."
T'hillim / Psalm 91:14-16
.
---
Powered by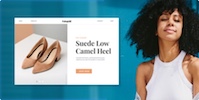 Create your own unique website with customizable templates.
Photos used under Creative Commons from dionhinchcliffe, paulasenciogonzalez, paulasenciogonzalez, amy32080, petersbar, Aaron Stokes, amboo who?, Damian Gadal, U.S. Fish and Wildlife Service - Midwest Region, SharonaGott, Udo Schröter, paulasenciogonzalez, Joybot, zeevveez, ianmunroe, freeqstyler, quinn.anya, Ivy Nichols, Groman123, UnknownNet Photography, torbakhopper, "Caveman Chuck" Coker, CarbonNYC [in SF!], dgoomany, Lion Multimedia Production U.S.A., oldandsolo, dbeck03