This "prophecy" is odd indeed. It claims that Judah has lost her identity (that no one from the tribe of Judah remains) and thus the messiah had to come before all of the Davidic heirs were "lost."
A few problems with this claim:
Jesus was not from the tribe of Judah (if he was a virgin birth);
There was a 600 year "gap" between Jesus and the last king from Judah;
The tribe of Judah and descendants from Kings David and Solomon are still alive today (they were never lost).
B'reshit / Genesis 49:10 says nothing about Judah ever losing its identity.
"The scepter shall not depart from Judah, nor the student of the law from between his feet, until (it or he) comes to Shiloh, and to him will be a gathering of peoples."


Do you see anything about Judah losing its identity?

Neither do I.

John 11:47-52 does not say anything about Judah losing identity either. "
Then the chief priests and the Pharisees called a meeting of the Sanhedrin.
"What are we accomplishing?" they asked. "Here is this man performing many signs.
48 If we let him go on like this, everyone will believe in him, and then the Romans will come and take away both our temple and our nation."
49 Then one of them, named Caiaphas, who was high priest that year, spoke up, "You know nothing at all!
50 You do not realize that it is better for you that one man die for the people than that the whole nation perish."
51 He did not say this on his own, but as high priest that year he prophesied that Jesus would die for the Jewish nation,
52 and not only for that nation but also for the scattered children of God, to bring them together and make them one."
John 11:47-52.

There are a number of problems with this passage from John -- but the main one is that it says nothing about the tribe of Judah, let alone it losing identity.

A few other issues with it are that The chief priests (plural?) -- there was only one כהן גדול / Kohen Gadol / chief priest at a time (not plural). The priests were primarily Sadducee (highly Hellenized and buddies with the Romans). The Sadducee (including the priests) and Pharisees hated each other -- they would not have worked together and John 11 seems to think happened.

The כהן גדול / Kohen Gadol / chief priest (did not head the Sanhedrin, it was run by
Nasi and the Av Bet Din, neither of whom are mentioned in the Christian bible. The Sanhedrin did not meet after dark (as the Christian bible says), it did not meet on holy days (as the Christian bible says it did). . . The high priest was not a prophet, and ergo he did not make a prophecy as John 11 declares and so on. . .
However, back on track -- where does the missionary get the idea that the tribe of Judah "lost its identity" (even though John 11 does not support the claim)?
Some missionaries will claim that Jewish genealogical records were kept in the Temple in Jerusalem, and with the destruction of the Temple in 68 CE Jews lost the ability to ever identify any future messianic claimant. Thus, they say, Jesus had to be the messiah because he was the last person who could actually trace his lineage back to Kings David and Solomon.
This theory is based on a falsehood. There is no historical record indicating that any (let alone "all") Jewish lineages were recorded in the Temple. Keep in mind that we're speaking of 2000 years ago. Most Jews did not live near the Temple, and every time a baby was born they did not send a record of that birth and lineage to the Temple. There would have been couriers running willy / nilly throughout the land!
2000 years ago most Jews did not even live in the land of Israel (Judah). Many Jews never left Babylon (until 1948 when many were exiled after Israel was created). 2000 years ago nearly six million Jews lived -- about one third in Egypt, another third in Israel and the third group primarily in various parts of the Roman Empire. There is no way accurate records of every Jew could (or would) have been kept at the Temple.
Individual families have often kept their lineage records. While many Jews have lost track of their lineages, there are quite a few Jews who can trace their family trees back to Aaron (Moses' brother), as well as Kings David and Solomon. Keep in mind that Solomon had 700 wives and 300 concubines -- surely he had many children (just by the laws of averages!).
Of all the tribes, the one with the clearest family records are the the tribe of Levi, from whence the priesthood is based. Even in modern Synagogues the Levites and kohenim (priests from that tribe) have a role. Most of the Levites know who they are, and can trace their lineage. Modern DNA is confirming that many of the people who believe they are traced to Aaron do indeed have a common male ancestor from about 3500 years ago.



Link


.

There are also Davidic heirs (people with family trees linking them to Kings David and Solomon) alive and well today. Link.
The Christian bible was written by anonymous authors and not one of the people mentioned in it has a living descendant alive today. Is the Christian bible wholly fiction? Part fiction? Why do none of the initial followers of Jesus have one descendant alive today who can be identified?
As a result, most missionaries just compartmentalize the people in the T'nach (Jewish bible) into some mythological people who were frozen in time as the T'nach itself was codified thousands of years ago. However, the Jewish people lives (
עם ישראל חי
/ Am Yisrael Chai!).
Link
. To see a few family trees, follow this
link.
While it is true that Jews who convert to Judaism do not have a tribe, and that many Jews have lost track of their historical tribe, there are indeed quite a few Jews who can still trace their lineages back to the people in the bible. Those Jews who cannot trace their lineages back to a specific tribe still know we are Jewish. Surely when the messiah comes G-d will help him identify them by their tribes. The keeper of all the records.
" I shall raise my eyes to the mountains, from where will my help come? My help is from the L-rd, the Maker of heaven and earth.
He will not allow your foot to falter; Your Guardian will not slumber.
Behold the Guardian of Israel will neither slumber nor sleep."
T'hillim / Psalm 121:1-4.
---
Powered by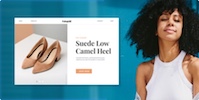 Create your own unique website with customizable templates.
Photos used under Creative Commons from dionhinchcliffe, paulasenciogonzalez, paulasenciogonzalez, amy32080, petersbar, Aaron Stokes, amboo who?, Damian Gadal, U.S. Fish and Wildlife Service - Midwest Region, SharonaGott, Udo Schröter, paulasenciogonzalez, Joybot, zeevveez, ianmunroe, freeqstyler, quinn.anya, Ivy Nichols, Groman123, UnknownNet Photography, torbakhopper, "Caveman Chuck" Coker, CarbonNYC [in SF!], dgoomany, Lion Multimedia Production U.S.A., oldandsolo, dbeck03