This is a very odd claim ("power of resurrection"???).
It is as if the list maker is equating Jesus to Superman (he can leap tall buildings at a single bound!). . .
The POWER of his resurrection!
As mentioned in the previous post the resurrection claim is used over and over and over again by the list maker -- there are at least twelve on the list of 365 (which is strange -- obviously the resurrection was one thing, not twelve -- so how can the list maker claim it as prophetic fulfillment TWELVE times?).
There is NO prophecy that the messiah will die and be resurrected.
Not one.
Ever.
Let alone twelve.
Y'shayahu / Isaiah 26:19
is not speaking of the messiah being resurrected. Read it. "May Your dead live, 'My corpses shall rise; awaken and sing, you who dwell in the dust, for a dew of lights is your dew, and [to the] earth You shall cast the slackers."
May your dead live.
Plural.
Isaiah is speaking about those who are faithful to G-d being resurrected -- it is NOT about one person as Isaiah clearly states.
Yet again the list maker is lifting a passage out of context and outright lying to readers. It is clear simply from reading the passage that it is about multiple people, not a single person (or that single person being the messiah).
It is also odd that John 11 is given as the "proof" since it is speaking of Jesus raising Lazarus from the dead and has nothing to do with Jesus.
The Christian bible states
"if Christ has not been raised, our preaching is useless and so is your faith."
(1 Corinthians 15:14) which would make it appear that resurrection means Jesus' resurrection makes him a a part of the triune god and worthy of worship.
Yet the T'nach tells us that resurrection has already happened – and that in the time of the real messiah all of the righteous will be resurrected (it says nothing about the messiah dying and being resurrected. Indeed if the messiah dies prior to fulfilling the messianic prophecies he can't be the messiah). . . There are three resurrections in the T'nach:
The prophet Eliyahu (Elijah) prays and G-d raises a young boy from death (
1 Kings 17:17-24
);
The prophet Elisha raises a boy whose birth he had prophesied (
2 Kings 4:8-16
and
32-37
);
A dead man's body thrown into Elisha's tomb is resurrected when the body touches Elisha's bones (
2 Kings 13:21
).
In other words, what many Christians see as the very reason for believing in Christianity (the resurrection of Jesus) is not unique to Jesus. Neither it is a messianic requirement for the messiah to be resurrected. The messiah IS required to resurrect the righteous dead (all of them) -- and this is something Jesus did not do.
As shown above there are examples of Elijah and Elisha raising the dead in the T'nach – and we know that all the righteous will be resurrected in the messianic age.
A Jew would say "so what?" to the resurrection of Jesus (if it ever happened). It does not prove he was the messiah, and it certainly doesn't show he was part of G-d.
When the messiah comes the righteous will be resurrected and the soul reunited with body; this is why Jews do not believe in cremation or embalming (
Y'shayahu / Isaiah 26
). The T'nach seems to tell us that only the righteous will be resurrected (
Daniel 12
). Yet, there is a school of thought that every Jewish soul that ever lived will be resurrected. "Even the empty ones amongst you [Israel] are filled with mitzvot as a pomegranate [is filled with seeds]"—Talmud,
Berachot 57a
and the soul of every Jew is a "veritable portion of G‑d," and as such is eternal and indestructible.
​Many pagan religions had dying / resurrecting gods. As shown, there are stories of prophets in the bible resurrecting others - and no one worshiped the prophets. The power of life and death belongs to G-d, not to a prophet. . .
Even if Jesus lived, was killed and was resurrected from the dead it would not have made him a messiah, a god or in any way worthy of worship.
D'varim / Deuteronomy 13
warns us that even if someone performs miracles this is not a sign that we are to believe he is a prophet, or (G-d forbid) worship him:
"If there should stand up in your midst a prophet or a dreamer of a dream, and he will produce to you a sign or a wonder, and the sign or the wonder comes about, of which he spoke to you, saying "Let us follow gods of others that you did not know (at Sinai) and we shall worship them do not hearken to the words of that prophet or to that dreamer of a dream, for HASHEM, your G-d, is testing you to know whether you love HASHEM, your G-d with all your heart and with all your soul. HASHEM, your G-d, shall you follow and Him shall you fear; His commandments shall you observe and to His voice shall you hearken; Him shall you serve and to Him shall you cleave. And that prophet and that dreamer of a dream shall be put to death, for he had spoken perversion against HASHEM, your G-d Who takes you out of the land of Egypt, and Who redeems you from the house of slavery to make you stray from the path on which HASHEM, you G-d, has commanded you to go; and you shall destroy the evil from your midst."
(Artscroll)
D'varim / Deuteronomy 13:2-6
.
False prophets and even real miracles can be tests to see if we will follow false gods, or be faithful to the one true G-d, and love Him with all our hearts.
John 11 is not "prophetic proof" of Jesus resurrection (powerful or otherwise) -- but even if we had been alive 2000 years ago and saw Jesus' resurrection ourselves it would be meaningless. The Torah makes it clear that "any god" we did not know at Sinai is a false G-d, and Jesus was not known at Sinai.
The Torah states (Deuteronomy 4:9-13):
"(Moses told the Israelites:) Only beware for yourself and greatly beware for your soul, lest you forget the things that your eyes have beheld. Do not remove this memory from your heart all the days of your life. Teach your children and your children's children about the day that you stood before the Lord your G-d at Chorev (Sinai)..."
Miracles or no miracles the "proof" is false.
Y'shayahu / Isaiah 26
is a song to be sung when G-d humbles Moab. The very first line says "On that day, this song shall be sung in the land of Judah: "The city that was our strength-salvation shall He place [for] walls and a bulwark." If you learn one thing from these blog posts, please learn to read passages in context -- without preconceptions.
---
Powered by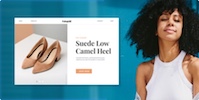 Create your own unique website with customizable templates.
Photos used under Creative Commons from dionhinchcliffe, paulasenciogonzalez, paulasenciogonzalez, amy32080, petersbar, Aaron Stokes, amboo who?, Damian Gadal, U.S. Fish and Wildlife Service - Midwest Region, SharonaGott, Udo Schröter, paulasenciogonzalez, Joybot, zeevveez, ianmunroe, freeqstyler, quinn.anya, Ivy Nichols, Groman123, UnknownNet Photography, torbakhopper, "Caveman Chuck" Coker, CarbonNYC [in SF!], dgoomany, Lion Multimedia Production U.S.A., oldandsolo, dbeck03