Prophecy is direct communication from G-d to a human (in the form of dreams and visions) -- so how is a claim that the messiah is somehow "precious" let alone a corner stone (what does that even MEAN?) a prophecy, let alone a prophecy that Jesus fulfilled?
Y'shayahu / Isaiah 28
has the prophet critizing the people: "Woe is to the crown of the pride of the drunkards of Ephraim." Isaiah makes it clear that there are also righteous people, but the point of this section is to tell the people to behave and to worship G-d (not false gods). G-d says, "I have laid a cornerstone in Jerusalem" -- and this could well be the messiah (Rashi). Isaiah states that hard times will come to the Jewish people, but that G-d will eventually save us (this did not happen in the time of Jesus).
​The word יִקְרַת֙ is translated by many of the Christian versions as "precious" but this is a poor choice for the translation. The Judaica Press translation chooses "costly" and it is a better choice. Many Christian translations do translate
יִקְרַת֙ as "costly" in other passages including 1 Kings 7:9.
Some commentaries say this corner stone is the messiah, others say it is the then living king,
חִזְקִיָּ֫הוּ / Hizkiyyahu / (
Hezekiah
),
-- or even נְבוּכַדְנֶאצַּר / Nebuchadnezzar. Some even say the stone mentioned by Isaiah refers to the actual corner stone of the actual Temple which will be built in the messianic era.
In other words, it is not clear -- but Jesus was never a king, never a prince, never a ruler. . . the claim that he was a "corner stone" (let alone a precious corner stone) is a claim without merit.
Even if one considers
Y'shayahu / Isaiah 28:16
to be a messianic prophecy Jesus "did not do it." Acts 4:11 states "Jesus is "'the stone you builders rejected, which has become the cornerstone" but in no way supports this claim.
Yet again the listmaker is revisiting the same claim already made -- to build the list to 365 perhaps? Revist
148. Psalms 118:22,23...The rejected stone is Head of the corner...Matthew 21:42,43
or
167. Isaiah 8:14...A stone of stumbling, a Rock of offense... 1 Pet. 2:8
for other instances of this "cornerstone" claim.
Jesus
did not become a cornerstone of anything. After Jesus' death his followers (who often changed and distorted Jesus' teachings) built a church in his name -- but Jesus himself? No. Yet another claim that "never happened."
---
Powered by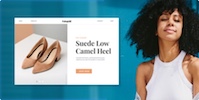 Create your own unique website with customizable templates.
Photos used under Creative Commons from dionhinchcliffe, paulasenciogonzalez, paulasenciogonzalez, amy32080, petersbar, Aaron Stokes, amboo who?, Damian Gadal, U.S. Fish and Wildlife Service - Midwest Region, SharonaGott, Udo Schröter, paulasenciogonzalez, Joybot, zeevveez, ianmunroe, freeqstyler, quinn.anya, Ivy Nichols, Groman123, UnknownNet Photography, torbakhopper, "Caveman Chuck" Coker, CarbonNYC [in SF!], dgoomany, Lion Multimedia Production U.S.A., oldandsolo, dbeck03