Y'shayahu / Isaiah 35:5
(and 6) speaks about "
Then the eyes of the blind shall be opened, and the ears of the deaf shall be unstopped. Then the lame shall skip like a hart, and the tongue of the mute shall sing, for water has broken out in the desert and streams in the plain."
Supposedly Jesus cured the lame and the blind -- and since
Y'shayahu / Isaiah 35:5
speaks of this happening Christians apply it to Jesus.
But read it.
Does it say the messiah will make any of this happen?
No.
Does it say that the messiah will have a ministry (let alone a healing ministry) as the list maker claims?
Again, no.
The prophet Isaiah is saying that after Edom is destroyed (
Y'shayahu / Isaiah 34:5-6
) these things will happen.
Did Jesus destroy Edom?
No.
Was Edom destroyed in Jesus' lifetime?
Again, no.
Edom (the nation from Esau, Jacob's brother) has long been an enemy to the Jewish nation. Our sages stated that Edom = Rome, and when the Roman Empire became the Christian empire it remained "Edom." Isaiah is not the first prophet to foretell the doom of Edom.
Bamidbar / Numbers 24:18-19
says:
"Edom shall be possessed, and Seir shall become the possession of his enemies, and Israel shall triumph. A ruler shall come out of Jacob, and destroy the remnant of the city."
None of this happened with Jesus
Edom = Rome.
Jesus did not defeat Rome, Rome killed Jesus.
Israel did not triumph 2000 years ago when Jesus supposedly lived -- instead the Romans ruled and eventually destroyed the Temple, burned most of the city and eventually expelled most of the Jews (circa 135 CE). . .
Only by ignoring context can this passage, which seems to fit Jesus, be used. When
Y'shayahu / Isaiah 34:5-6
is read IN context the claim disappears. Isaiah is speaking of the Jewish nation's return from exile -- a time when Edom will be destroyed and we will leave in a world of peace with the Temple restored. Not one of those things happened in the lifetime of Jesus and the second coming is non-biblical (a convenient excuse since Jesus failed to fulfill any of the real messianic prophecies).
So who is it that heals the blind?
G-d.
Not the messiah.
Isaiah answers this question in
Y'shayahu / Isaiah 42;6 - 18
"
I am the L-rd; I called you with righteousness and I will strengthen your hand; and I formed you, and I made you for a people's covenant, for a light to nations. To open blind eyes, to bring prisoners out of a dungeon, those who sit in darkness out of a prison. I am the L-rd, that is My Name; and My glory I will not give to another, nor My praise to the graven images. . . You deaf ones, listen, and you blind ones, look to see."
Isaiah often uses the concept of blindness as a metaphor for the Jews who would not listen to the words of Torah -- Jews who "went through the motions" but did not do so with love in their hearts.
It is critical to realize that miracles do not glorify the person performing them. Jews do not worship Moses for his many miracles -- indeed Pharaoh's magicians could fake many of them. The real messiah may well never produce even ONE miracle to be the messiah.
Torah tells us people can fake both signs and wonders -- and even when they are not faked they are often tests from G-d to see if we can be faithful to His Torah. Reread
D'varim / Deuteronomy 13
where G-d tells us that He lets false religions have miracles and such to test your faith in Him.
"If there should stand up in your midst a prophet or a dreamer of a dream, and he will produce to you a sign or a wonder, and the sign or the wonder comes about, of which he spoke to you, saying "Let us follow gods of others that you did not know (at Sinai) and we shall worship them do not hearken to the words of that prophet or to that dreamer of a dream, for HASHEM, your G-d, is testing you to know whether you love HASHEM, your G-d with all your heart and with all your soul. HASHEM, your G-d, shall you follow and Him shall you fear; His commandments shall you observe and to His voice shall you hearken; Him shall you serve and to Him
shall you cleave.
And that prophet and that dreamer of a dream shall be put to death, for he had spoken perversion against HASHEM, your G-d Who takes you out of the land of Egypt, and Who redeems you from the house of slavery to make you stray from the path on which HASHEM, you G-d, has commanded you to go; and you shall destroy the evil from your midst."
(Artscroll)
D'varim / Deuteronomy 13:2-6
.
Every religion on the planet can claim miracles and "firsthand saving power" including pagans. Here are just a few links:
Muslims claim that Mohammad healed people. Link.
The Buddha performed miracles. Link.
Lord Shiva of the Hindu religion performed miracles. Link.
Those are simply three major religions other than Christianity who claim miracles.
The Rambam wrote "the signs that Moses performed and why he performed them, and that he did not do so to make the people believe in him.
1) The Children of Israel did not believe in Moses [solely] because of the signs he presented, for someone who believes [in a prophet solely] because of the signs he presents is tainted, for it could be that his signs are performed by means of spells and witchcraft.
All the signs that Moses performed in the wilderness were done so according to the needs of the moment, and not to bring proof to his prophecies. There was a need to sink the Egyptians, so Moses split the sea and drowned them in it; the Children of Israel needed food, so Moses brought down the manna for them; they needed water, so Moses split the rock for them; Korah and his followers rebelled, so Moses opened up the ground and they were swallowed up.
The same principle applies with all the other signs. It was the assembly at Mount Sinai that made them believe in Moses, when our eyes, and no-one else's, saw, and our ears, and no-one else's, heard, and Moses drew near to the darkness, and the voice spoke to him, and we heard it saying to Moses, "Moses, Moses, go tell them such-and-such". In connection with this it is written, "The L-rd talked with you face to face", and it is also written, "The L-rd did not make this covenant with our fathers, but with us, even us". From where is it known that the assembly at Mount Sinai was the proof that the prophecy of Moses was true and that he was not speaking basely? It is derived from the verse, "Lo, I come to you in a thick cloud, that the people may hear when I speak with you, and believe you for ever". From this we see that prior to the assembly at Mount Sinai their belief in Moses was not one that would have lasted for ever, but it was a belief that left room for discussion and thought.
2) It would transpire that those people to whom a prophet is sent are witnesses that his prophecy is true, and he need not perform any other sign, for them and they combine to form one unit with respect to this matter, in the same way that two people who saw the same thing together combine as witnesses, for each of them is a witness that the other is speaking the truth, and need not bring [additional] proof to back him up.
So it was with Moses our Teacher, that all of the Children of Israel were his witnesses after the assembly at Mount Sinai, and he didn't have to perform for them any signs.
This is what G-d said to him at the time when his prophecy started, when He showed him what signs to perform in Egypt: "And they shall listen to your voice". Moses knew that anyone who believes [solely] because of signs is tainted and will be doubtful, and expressed a reluctance to go by saying, "But behold they will not believe me"4. G-d told him that these signs will [continue to be performed and] applied only until they had left Egypt and assembled at Mount Sinai, whereupon any doubt will vanish, and also assured him that [at Mount Sinai] He will give signs that Moses had been sent by G-d in truth from the [very] beginning, and that no doubt will remain.
This is what Scripture says: "...and this shall be a sign to you that I have sent you; when you have brought the people out of Egypt, you shall G-d upon this mountain". From this we learn that any Prophet that came after Moses is
not
believed solely because of his signs to make us think that if he makes a sign we should listen to everything he says, but [is believed] because of the commandment of Moses in the Torah: "...to him you shall listen", if he gives a sign. Just as we have been commanded to decide a matter according to the testimony of two witnesses, even though we do not know if his sign is Divine or achieved by spells and witchcraft.
3) Therefore, if a prophet arose and performed great signs and wonders, and tells us to deny the prophecy of Moses our Teacher, we do not listen to him, and we [will] know for sure that his signs are the result of spells and witchcraft. The prophecy of Moses was not dependent upon signs, so the signs of this prophet cannot outweigh the signs of Moses, for we saw and heard them, just as he did. This is similar to two witnesses who bear testimony that a particular person did a particular thing in front of them, but he is not like they say he is, so we do not listen to them and we know for sure that they are false witnesses. Therefore, the Torah said that if a prophet comes with signs and wonders, we do not listen to him, for he is coming to deny that what we saw with our eyes. Since we believe in wonders only because of a commandment of Moses, how can we accept a sign that is brought to deny the prophecy of Moses which we saw and heard?!"
---
Powered by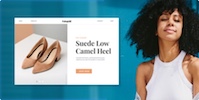 Create your own unique website with customizable templates.
Photos used under Creative Commons from dionhinchcliffe, paulasenciogonzalez, paulasenciogonzalez, amy32080, petersbar, Aaron Stokes, amboo who?, Damian Gadal, U.S. Fish and Wildlife Service - Midwest Region, SharonaGott, Udo Schröter, paulasenciogonzalez, Joybot, zeevveez, ianmunroe, freeqstyler, quinn.anya, Ivy Nichols, Groman123, UnknownNet Photography, torbakhopper, "Caveman Chuck" Coker, CarbonNYC [in SF!], dgoomany, Lion Multimedia Production U.S.A., oldandsolo, dbeck03