Yet another non-prophecy quote from the Torah being offered by the list maker as a prophecy fulfilled by Jesus. Vayikra / Leviticus 23:36-37 is speaking of the holiday of Sukkot (which begins in just a few days).
While the list maker tries to tie this portion to a drink offering (if any man thirsts) in reality, this section is speaking of the various things to be done on Sukkot. Begin with line 33 and read it IN CONTEXT. "G-d spoke to Moses, telling him to speak to the Israelites, as follows: The 15th of this seventh month shall be the festival of Sukkot to G-d, [lasting] seven days. The first day shall be a sacred holiday when you may not do any service work. For seven days then, you shall present a fire offering to G-d. The eighth day is a sacred holiday to you when you shall bring a fire offering to G-d. It is a time of retreat when you may do no service work. The above are G-d's special times which you must keep as sacred holidays. [They are times] when you must present to G-d a burnt offering, a meal offering, a sacrifice and libations, each depending on the particular day. [This is in addition to] G-d's Sabbath [offerings], and the gifts, and the specific and general pledges that you offer to G-d." Vayikra / Leviticus 23:33-37.
Do you see a messianic prophecy in the above?
Neither do I.
Does it say anything about giving someone something to drink if they are thirsty?
No it does not.
The list maker ties Vayikra / Leviticus 23:36-37 to John 19:31-36 which does not speak about giving a man something to drink. That passage has to do with Jesus being crucified. Jesus is already dead, they are discussing not breaking the body's bones – and then his side is pierced. . . This seems to be a mistake on the part of the list maker.
Most likely the list maker meant to link it to John 7:37 which reads: "
On the last and greatest day of the festival, Jesus stood and said in a loud voice,
"Let anyone who is thirsty come to me and drink.

"
John 7:37 is actually not found on the list of 365 supposed prophecies fulfilled by Jesus, but it is certainly more applicable than John 19:31-36. . . but neither are prophetic fulfillments of Vayikra / Leviticus 23:36-37 which is simply discussing the festival of Sukkot and the various offerings brought on that holy occasion.
How is it a messianic prophecy to offer someone something to drink in any case? Is there even one person reading this post who has not once in his or her life offered someone something to drink when they are thirsty?
Number 34 on the list continues the list maker's 0 score for "prophecies" fulfilled by Jesus in the T'nach.
---
Powered by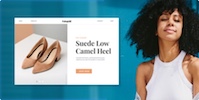 Create your own unique website with customizable templates.
Photos used under Creative Commons from dionhinchcliffe, paulasenciogonzalez, paulasenciogonzalez, amy32080, petersbar, Aaron Stokes, amboo who?, Damian Gadal, U.S. Fish and Wildlife Service - Midwest Region, SharonaGott, Udo Schröter, paulasenciogonzalez, Joybot, zeevveez, ianmunroe, freeqstyler, quinn.anya, Ivy Nichols, Groman123, UnknownNet Photography, torbakhopper, "Caveman Chuck" Coker, CarbonNYC [in SF!], dgoomany, Lion Multimedia Production U.S.A., oldandsolo, dbeck03