B'reshit / Genesis 12:3 doesn't say anything about Abraham's seed – and it is NOT a messianic prophecy (let alone about Jesus). It says "I will bless those who bless you, and he who curses you, I will curse. All the families of the earth will be blessed through you.'"
Whom is G-d blessing?
Abraham and the Jewish people who will inherit the covenant – through Abraham's son Isaac and then through Jacob and finally to the 12 tribes of Jacob (Israel) who came to be called the Jews.
Acts 3 does indeed try to misuse B'reshit / Genesis 12:3 – but it is just one of many such attempts to hijack quotes from the Jewish bible out of context. The word for "seed" doesn't even appear in Genesis 12:3.
Acts 3:25-26 says "
And you are heirs of the prophets and of the covenant G-d made with your fathers. He said to Abraham, 'Through your offspring all peoples on earth will be blessed. 26 When G-d raised up his servant, he sent him first to you to bless you by turning each of you from your wicked ways."
What does any of that have to do with Jesus?
---
Powered by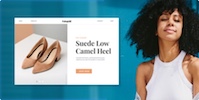 Create your own unique website with customizable templates.
Photos used under Creative Commons from dionhinchcliffe, paulasenciogonzalez, paulasenciogonzalez, amy32080, petersbar, Aaron Stokes, amboo who?, Damian Gadal, U.S. Fish and Wildlife Service - Midwest Region, SharonaGott, Udo Schröter, paulasenciogonzalez, Joybot, zeevveez, ianmunroe, freeqstyler, quinn.anya, Ivy Nichols, Groman123, UnknownNet Photography, torbakhopper, "Caveman Chuck" Coker, CarbonNYC [in SF!], dgoomany, Lion Multimedia Production U.S.A., oldandsolo, dbeck03